My twins have been putting a lot of miles on their scooters so far this summer. Your kids? Over the holiday weekend we put a driveway obstacle for scooters together and it was a hit!
Thanks to Razor Scooter for sending the twins Razor Scooters to zip through their scooter obstacle course with!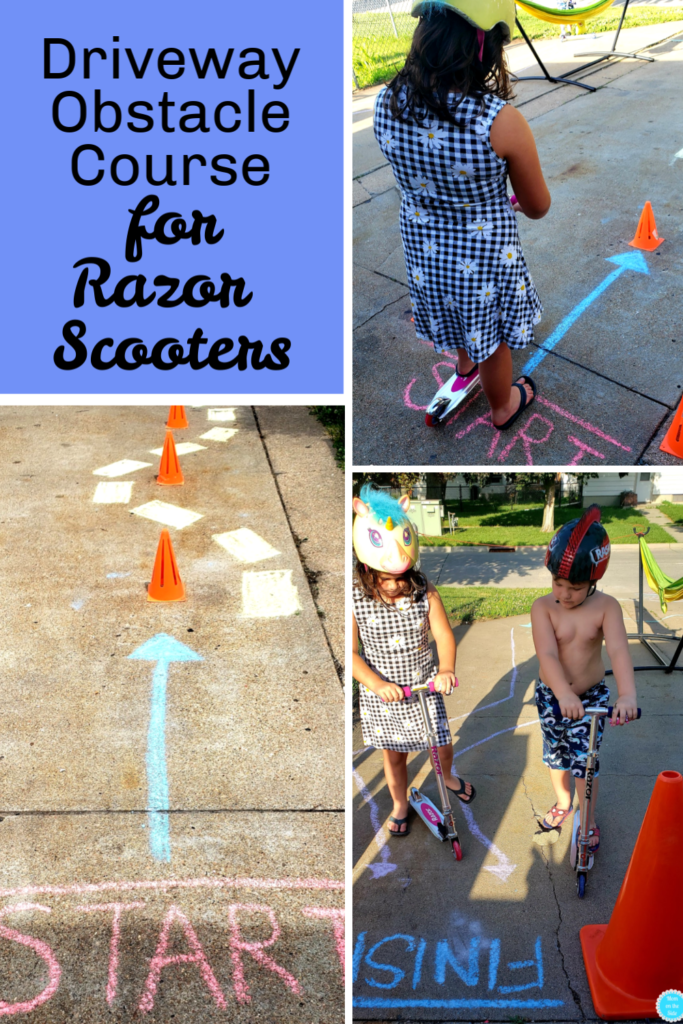 Scooter Obstacle Course
in the Driveway
In less than 30 minutes we had the obstacle course ready to go in the driveway. If you don't have a driveway, this obstacle course for scooters would also work in a big empty lot at a park or school, or even make a course going down a sidewalk!
With a few supplies, you can put together a scooter course in no time! Below are what we used and how we setup our scooter obstacle course. You can easily tweak these to fit your space and items.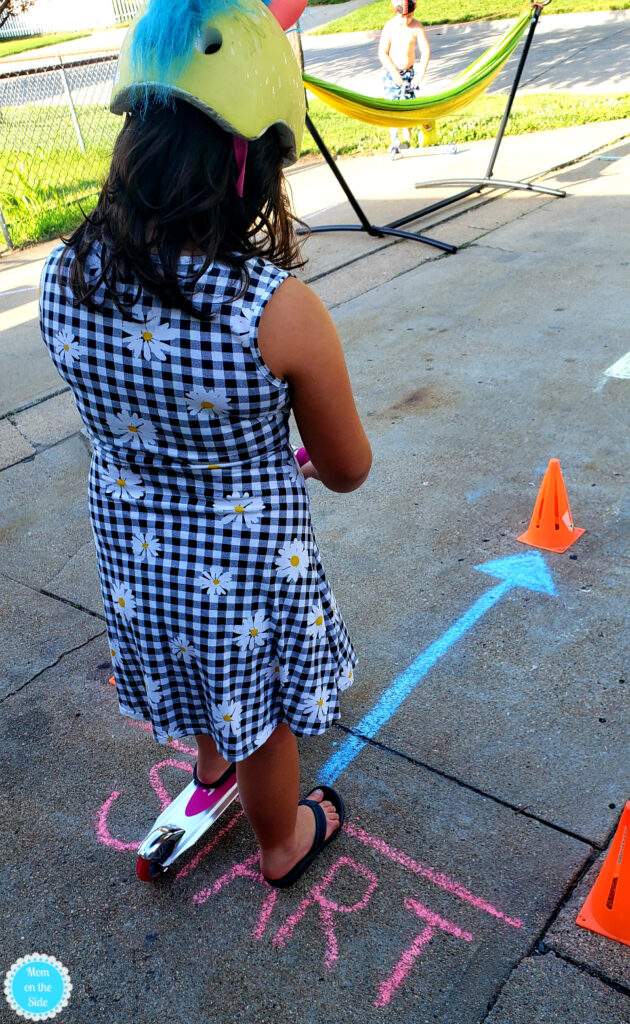 Supplies We Used for our
Driveway Obstacle Course for Scooters
Making an Obstacle Course for Scooters
We began with a START line and an arrow to direct riders which way to go. From their, we made dash marks like on roadways weaving through orange cones.
PS: You can see video of the course in my Instagram Stories! It's highlighted under Play Time stories if it is no longer live.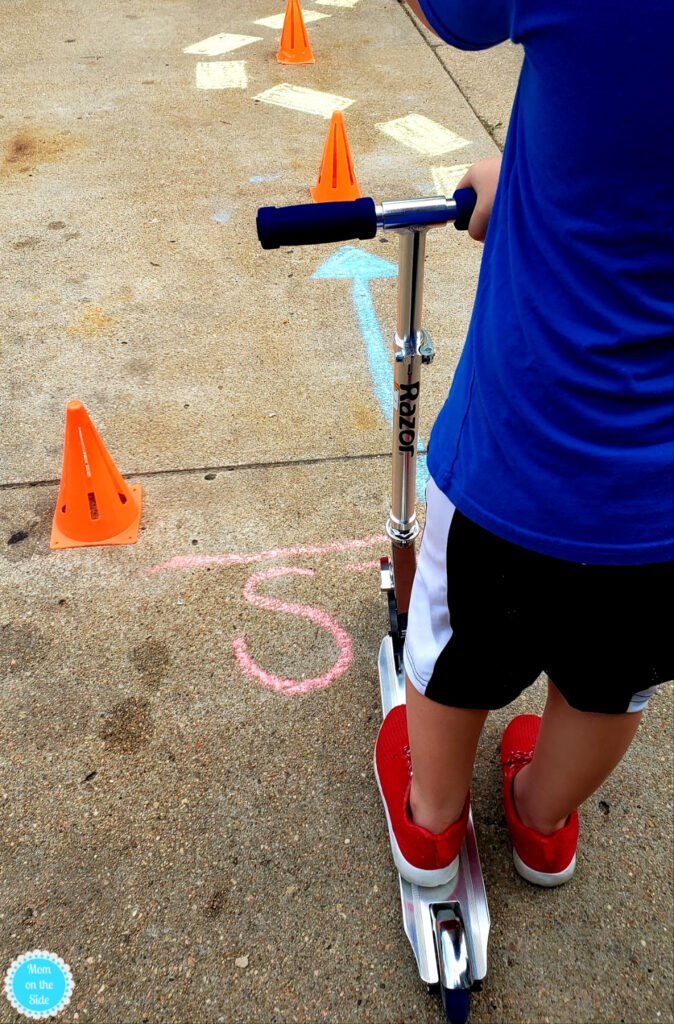 Next, a zig zag chalk line lead riders to a limbo string they had to ride under. We tied a rope to our fence and hammock but you could also tie it to chairs. When we do this again I'm going to hang a fringe banner on the rope for added fun!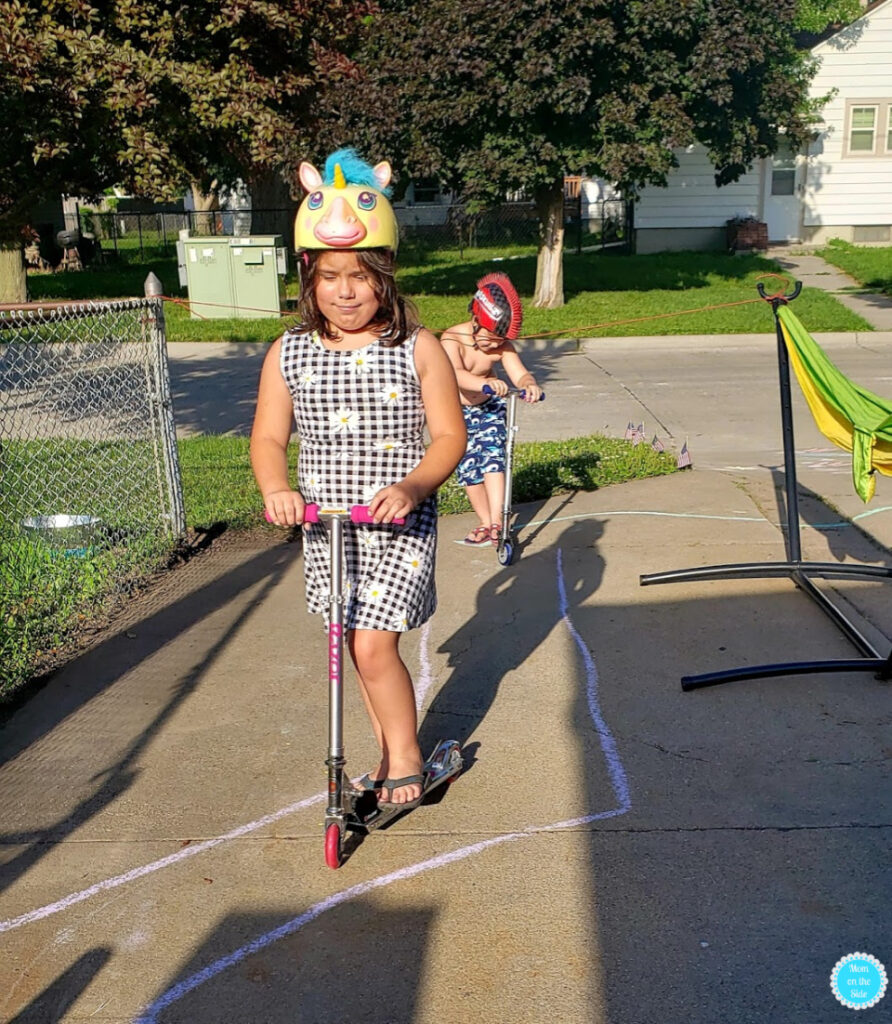 Finally, riders kept the scooters between to chalk lines to reach the FINISH line! Easy, fun, and active! Even the neighborhood kids had fun trying out the driveway obstacle course for scooters on the 4th of July.
What will your scooter obstacle course look like?! I have a feeling we'll be making many more this summer as well as enjoying our other favorite scooter games!