While making the Christmas Gnome Coloring Book I couldn't resist making these adorable Christmas Gnome Bookmarks! Great for kids and adults who love to read!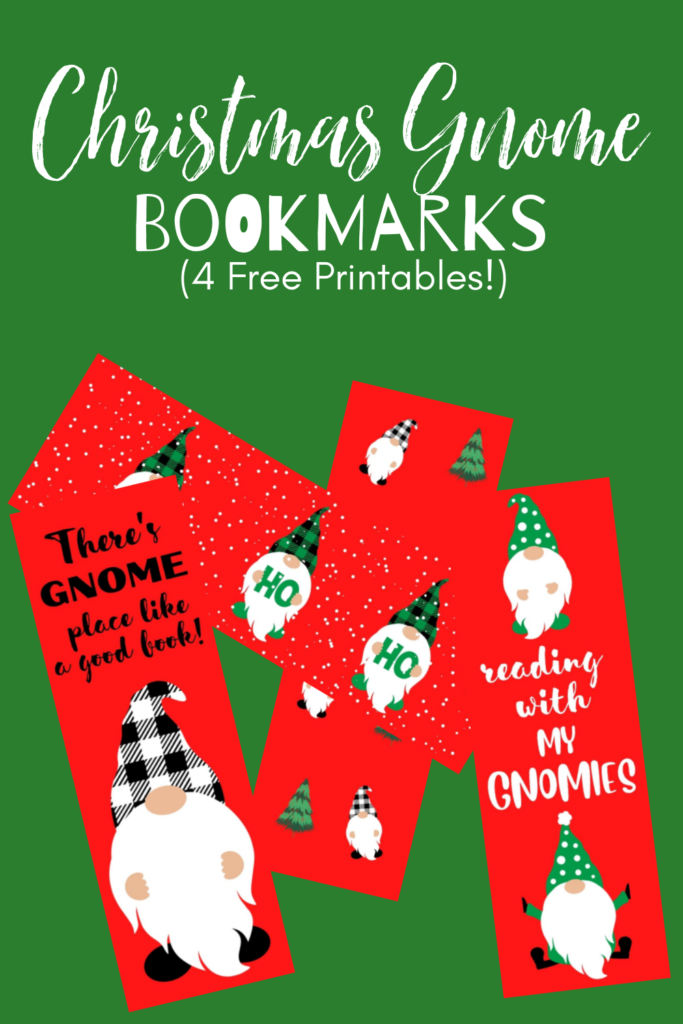 Free Christmas Gnome Bookmarks
There are four free Christmas Gnome Bookmarks included in this printable. Each design is different with a fun Christmas gnome theme!
You can print these on regular paper or cardstock. I recommend cardstock or laminating them so they hold up longer.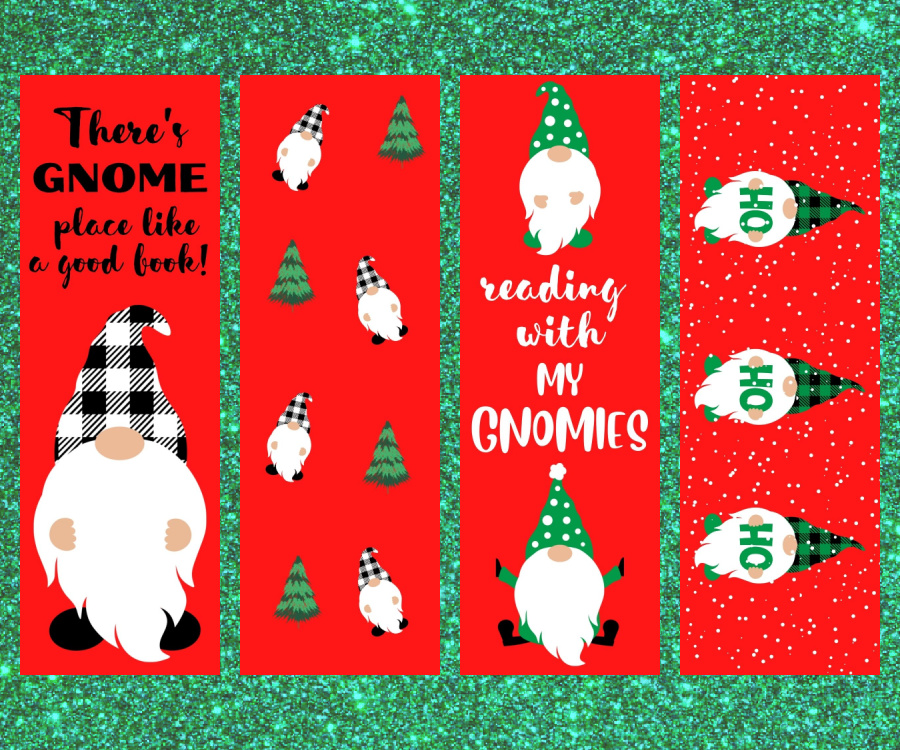 There are three ways you can print these Christmas Gnome Bookmarks. Pick whichever way works best for you and what you have on hand!
One way is to print them on a single sheet of printer paper so they have a blank back. You might want to laminate them so they last a bit longer.
Another way is to print them double sided on printer paper so the back is decorated, too. Again, you may want to laminate these as well. If you do laminate them, you could punch a hole in the top and tie on some Christmas ribbon!
Finally, print them one of the first two ways but on cardstock. They will be sturdier and you wouldn't have to laminate them. I didn't have cardstock on hand when I printed these or I would gone that route.
If you are printing these for a gnome lover in your life, check out these Christmas gnome books to go along with them! (Amazon affiliate links below)
Grab the free printable Christmas Gnome Bookmarks below. Use them right away or tuck them in the Christmas Stocking!
–> Printable Christmas Bookmarks <–
If you haven't yet, grab a Free 14-Page Christmas Gnome Coloring Book, too!