ConAgra Brands and General Mills sponsored this post, but the opinions are my own.
Strawberries are one thing I wish I could grow in my backyard. Wild ones grow rampant but I've had no luck with delicious edible ones.
All four of my kids love strawberries and a pint never lasts more than 30 minutes in our house. Something else that doesn't last long is Grandma's strawberry Christmas pie, that my Four Ingredient Mini Strawberry Pies are based on.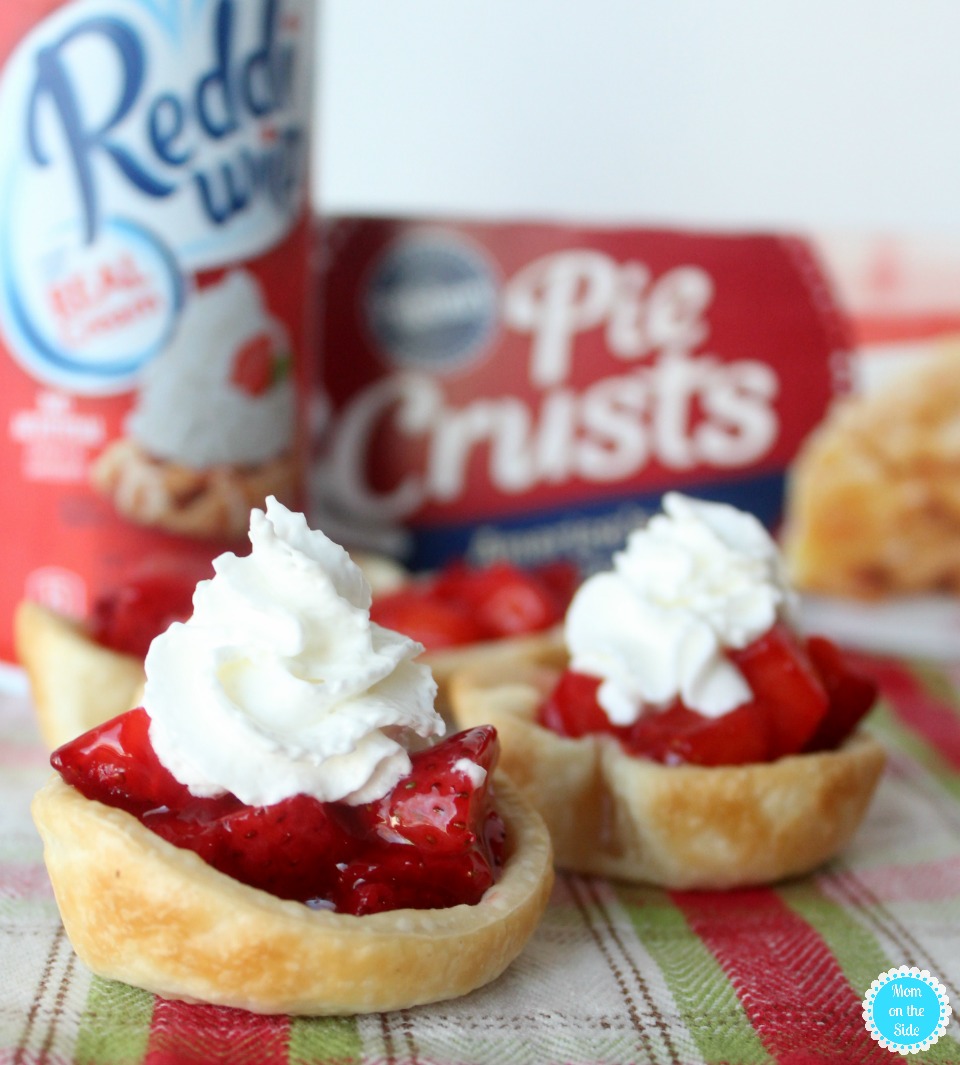 Four Ingredient Mini Strawberry Pies
There are several times I've fought my dad for the last piece of Grandma's strawberry pie. Something she's always made for Christmas, and often on Easter too.
I was craving it recently and decided to give the recipe a little twist. One that turns them into handheld desserts perfect for holiday parties!
The best part is how easy these are to make with Pillsbury™ Refrigerated Pie Crust and Reddi-wip Original Dairy Whipped Topping at Walmart!
Handheld mini desserts are a fun way to make holiday desserts more interesting and Pillsbury™ Refrigerated Pie Crust paired with Reddi-wip makes it easier!
It took me less than 30 minutes to make and eat a few of these Mini Strawberry Pies, and that includes bringing the pie crust to room temperature and baking it! To make these Four Ingredient Mini Pies all you need are:
1 Pint of Strawberries – Diced
1/4 Cup of Strawberry Glaze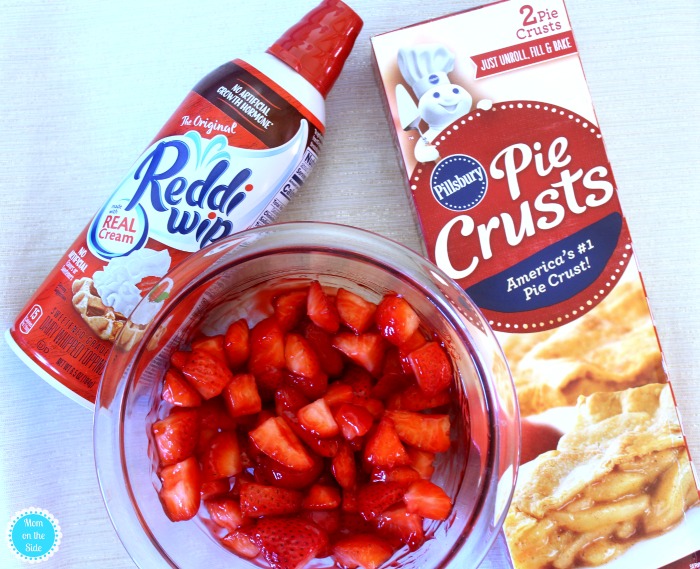 Let the refrigerated pie crust sit on the counter for 15 minutes to bring it to room temperature. While you wait, mix together the strawberries and strawberry glaze and stick it in the fridge.
When the pie crust is ready, unroll and cut small circles out using a cookie cutter or cup. You want something with a 4″ circle so the mini pie crusts fit nicely into the cupcake tin.
I was able to get 7 circles out of one pie crust, and you can get a few more if you want to roll out the remaining crust again.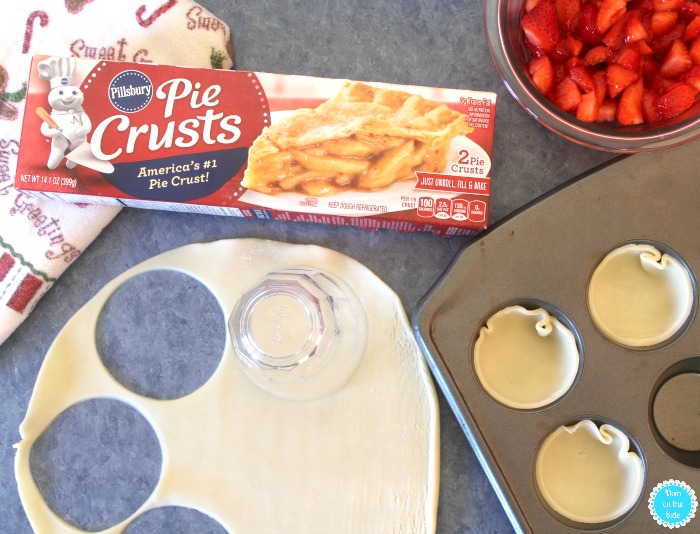 Once all circles are cut out, gently press them into a cupcake tin and bake at 450 for 8 minutes, or until they start to turn golden brown. Remove them from the pan immediately after they are done and begin filling. Two to three spoonfuls of strawberries are the perfect amount of each mini pie crust.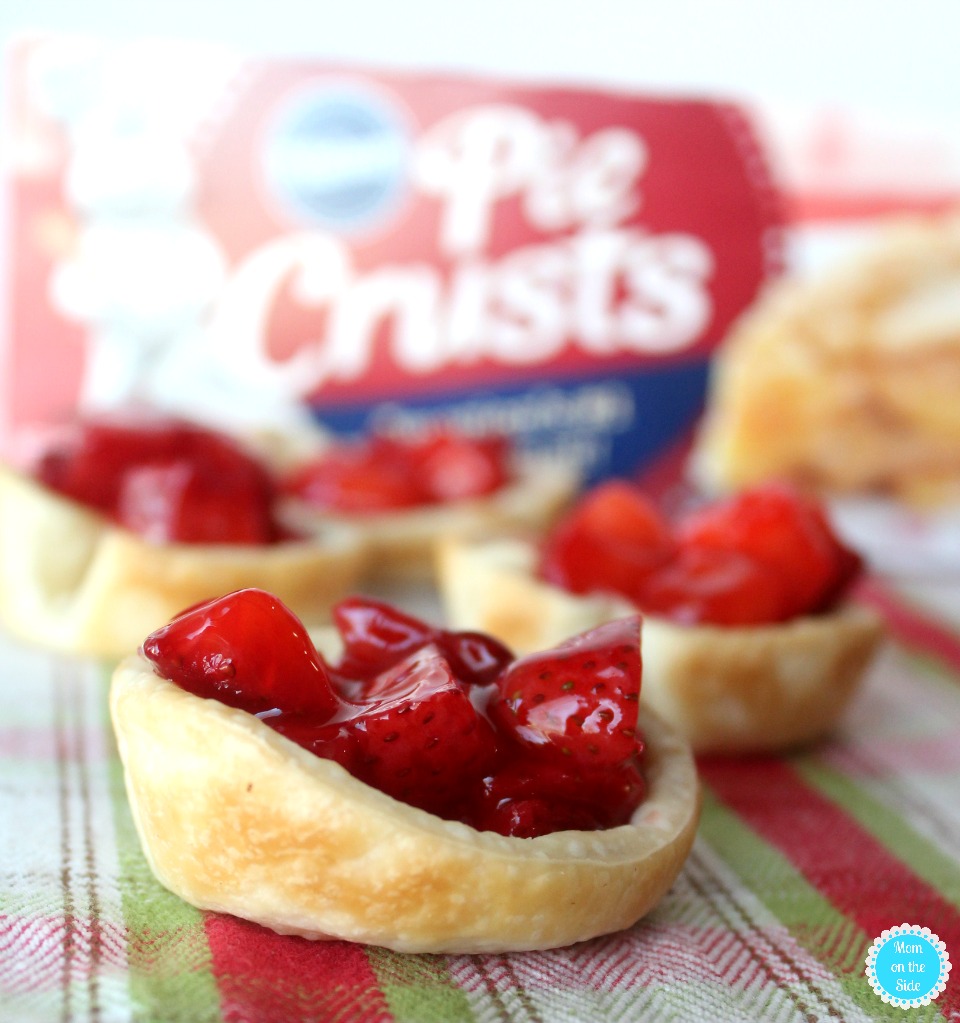 Top each of the Strawberry Mini Pies with a dollop of Reddi-wip and serve immediately or place back in the fridge and add the whipped topping when you are ready. I'm not gonna lie, I ate three of them in a row because they are SO stinkin' good!
They are mini so that's okay right? A magical bonus…your kids may even think they look like Santa hats like my kids did!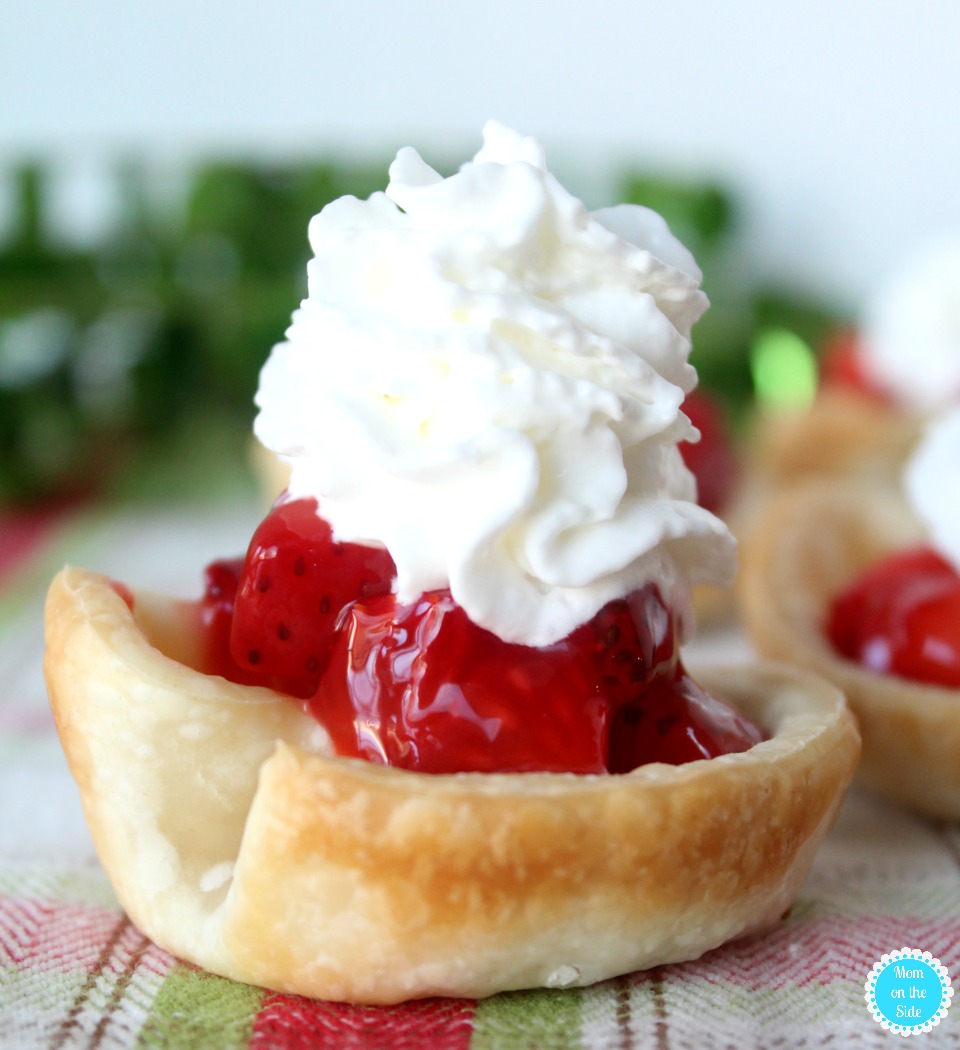 Pin these to make for your holiday party!