Fight. Disagreement. Bicker. Spat. Whatever you call it, it happens in relationships. The important thing is making up. These flirty text messages to send him after a fight will help make that happen.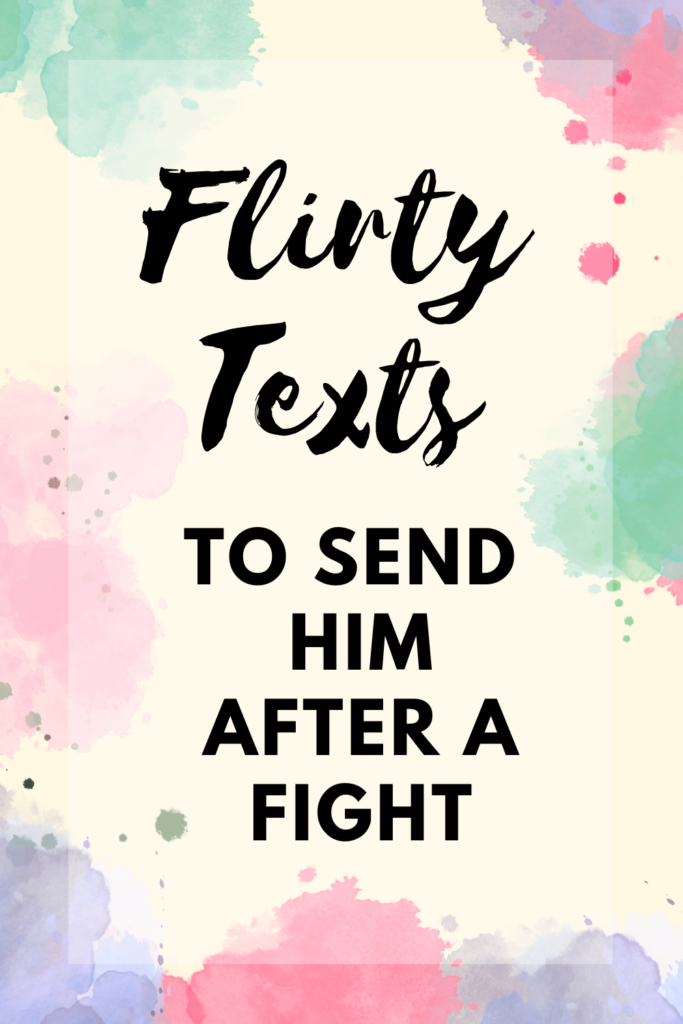 Flirty Text Messages to Send Him After a Fight
I remember back in the day, before smartphones, I would tuck a little flirty apology note in my husband's lunch. Now, I can send a quick flirty text message after a fight to smooth things over.
Below are some short and sweet texts to let him know you are sorry, with a side of what guys like…a little sexiness. Then, follow it up with a Sexy Text (or one of these Dirty Sexy Texts) to keep things going.
When you get home I'll show you 69 reasons why I'm sorry.
You are so freaking cute that I can't stay mad.
It is hard to argue with a man this sexy.
I'm done fighting. Can we let our lips do the talking?
I'm ready to start negotiations over drinks in the bedroom.
Even when we fight you are the last thing on my mind at night and the first thing on my mind in the morning.
You're still my favorite person, even when we fight.
I hate fighting with you but I'm looking forward to making up with you tonight!
Can we just kiss and make up already?
Another great way to make up after a fight is with these Sexy Scavenger Hunt Clues! There are six clues that lead to, you guessed it, the bedroom!