Happy Thursday Mamas! The month of love has arrived! These February Self-Care Ideas for Moms will help you focus on loving yourself and those around you.
Self-Care means different things to different people but in the end, it's about doing what you need to do to take care of your whole self. Mind, body, and soul.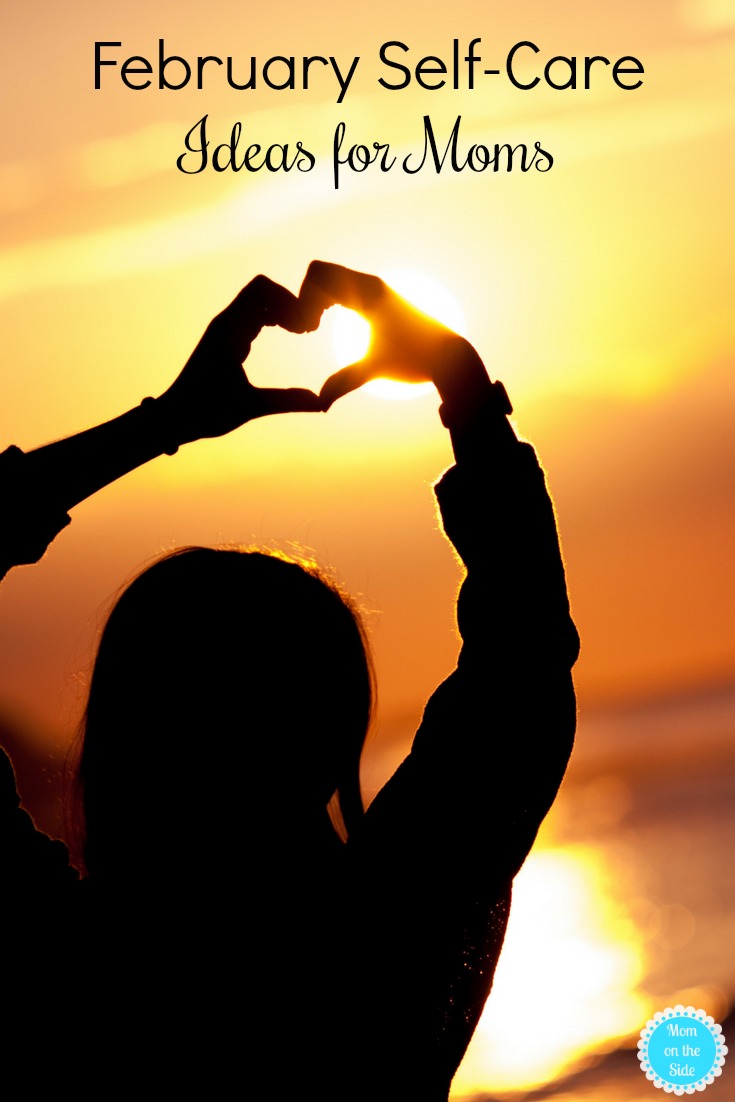 February Self-Care Ideas for Moms
Write love notes to yourself, your spouse, or your kids. Have you seen the idea of hanging hearts on your child's door each day leading up to Valentine's Day? Make some for yourself and hide them in your purse, car, drawers and other places you'll randomly stumble across them throughout the month.
February is American Heart Month and a great time to educate yourself about heart disease and heart attack symptoms.
Pick up that wine you've been wanting to try, maybe even your favorite crackers and cheese to enjoy while watching a movie.
Unplug for a tech-free day.
Call a friend and schedule a date for some girls time.
Go to bed earlier a few nights a week and get some extra sleep.
Practice a little hygge, something the Danes created to cope with winter. Are you ready for spring too?!
For more ideas, check out 15 Minute Me Time Ideas for February!