This post was sponsored by Boys & Girls Clubs of America as part of an Influencer Activation for Influence Central and all opinions expressed in my post are my own.
Between Thanksgiving and Winter Vacation, my kids have almost three weeks off from school. That's three weeks out of seven weeks they'll be at home.
I'm not going to go off on a rant about my kids being home because I enjoy having that extra time I get with them. What I am going to do is give you some ideas on winter fun for mind, body, and soul that keep kids healthy and active during those breaks.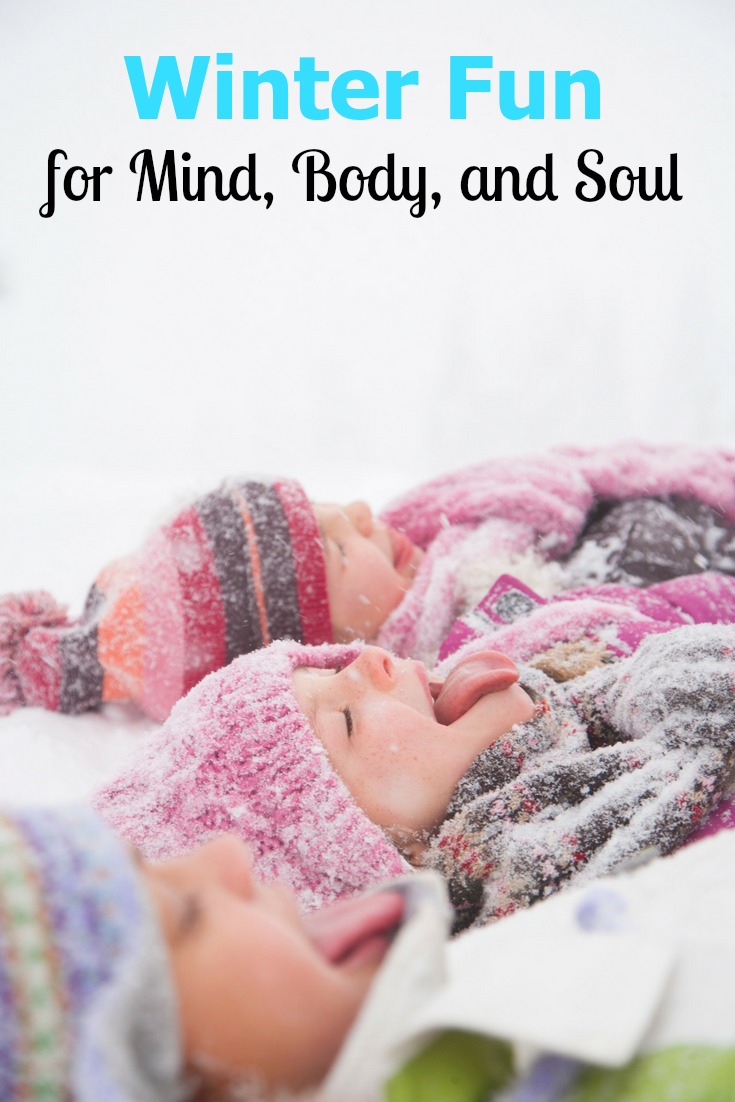 Winter Fun for Mind, Body, and Soul
I don't know if you're like me or not, but if I don't plan ahead winter break can quickly become a lazy fest. It's the break in routine and school schedules that derail my good intentions and can lead to inactive or unhealthy days.
Not this year though! As we approach the holidays and those winter breaks from school I'm taking some advice from Boys & Girls Club of America Triple Play program to promote a healthy, active lifestyle among that busy holiday schedule!
Mind: Quick and Easy Winter Break Snacks
Knowing the kids are going to be home more during the winter months, I keep quick and easy healthy snacks on hand to keep them energized. Hopefully, that encourages the older two to make smart nutritional choices because that, paired with active lifestyles and self-confidence are integral to helping kids reach their full potential and lead healthy lifestyles.
We like to have fun with our food, and it helps get my twins to try new things. Get creative and turn bananas and bagels into snowmen. A few other quick and easy winter snack combinations in my house include:
Carrot Sticks or Broccoli and Ranch
Homemade Fruit Cups with Strawberries, Apples, and Grapes
Popcorn
Yogurt
Body: Daily Fitness Challenges for Kids
When the weather is warm, my kids are running around outside, spending all the daylight hours at parks, and getting in as many bike rides as they can. During the Iowa winters, most of those outdoor activities aren't an option.
Thankfully we have basketball and dance classes to keep the kids active when it's freezing cold outside, but that's only once or twice a week.
Wanting to find more fun ways to keep my kids active, I started looking around for some fun kids fitness challenges and stumbled across the Boys & Girls Club Triple Play Handbook for Parents. Inside were several challenges and fun activities to keep kids moving over winter break.
If you're not familiar with Triple Play, it's a program in partnership with the Anthem Foundation, The Coca-Cola Company, and Boys & Girls Clubs of America that is open to kids and teens in Clubs across the country. Trip Play empowers kids and teens to excel by giving them the tools and education they need to lead a life of health and wellness.
As I was looking through the Triple Play handbook I got an idea…a Daily Fitness Challenge for Kids! Each letter of the alphabet is a different workout giving kids a new daily fitness challenge when the spell out each day of the week.
How fun is that?! Grab the printable below and find more daily fitness challenges for kids from Triple Play, as well as great lessons and activities you can incorporate into your routine!
–> PRINT HERE <–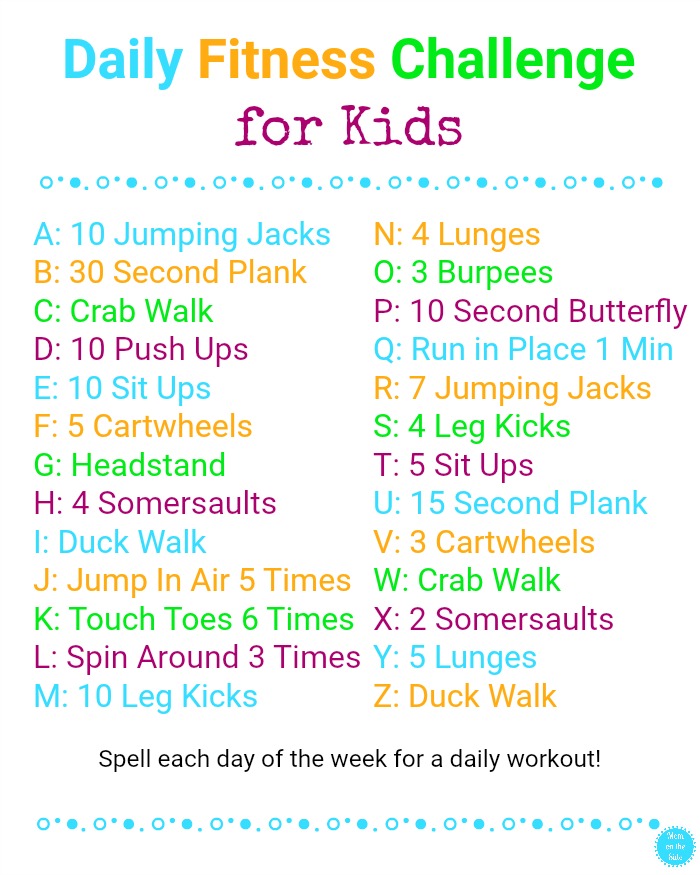 Soul: Social Interaction
Often times breaks from school mean not seeing friends. If you can, plan an activity with your kids and their friends. Drive around looking at Christmas lights or have them over for a holiday movie night.
Your local Boys & Girls Club is another great way for kids to get social interaction in a fun, safe, and affordable environment during out-of-school time. With enriching programs by caring, trained professionals,  Boys & Girls Clubs server 4 million kids and teens annually at more than 4,300 Clubs in communities across the country. Ours is one of them!
Boys & Girls Clubs of America's (BGCA) mission is to enable all young people, especially those who need us most, to reach their full potential as productive, caring, responsible citizens. Clubs believe every child deserves a great future, and help youth achieve this through three pillars – academic success, good character & citizenship, and healthy lifestyles.