How to Entertain Children on Long Layovers
Have you ever been standing at the airport, waiting to board your flight, and the gate attendant starts asking for volunteers to be bumped from your overbooked flight? I was in that predicament the other day at the Hartsfield-Jackson Atlanta Airport on our way back from Panama City Beach.
I knew it was coming. When I checked in online the morning before they were already offering up to $500 to be bumped.
Traveling with my 5-year-old daughter I declined and continued about checking in. Things changed when we landed at our layover in Atlanta though.
As I got to the gate, the attendant was offering $600 to anyone volunteering to be bumped. Even then I still didn't take the offer. I waited until they reached $800 before I headed up to the counter.
Me: "Do we get $800 each if both my 5-year-old and I give up our seats?"
Gate Attendant: "Yes and you can choose from several types of gift cards."
Me: "Okay, we'll do it."
Delta ended up giving us $900 each for getting bumped that day. A day I turned a 10-hour layover with a child into an adventure!
If you find yourself taking big bucks to be bumped from a flight or just end up spending a lot of hours in an airport with a child, here are some ideas to entertain children on a long layover.
How I Entertained My Child
on a 10-Hour Long Layover
#1 Visit Every Terminal
Hopefully, you are stuck in an airport with more than one terminal. If so, take your time strolling through each terminal. Check out the different stores and restaurants and artwork and whatever else cool you can find.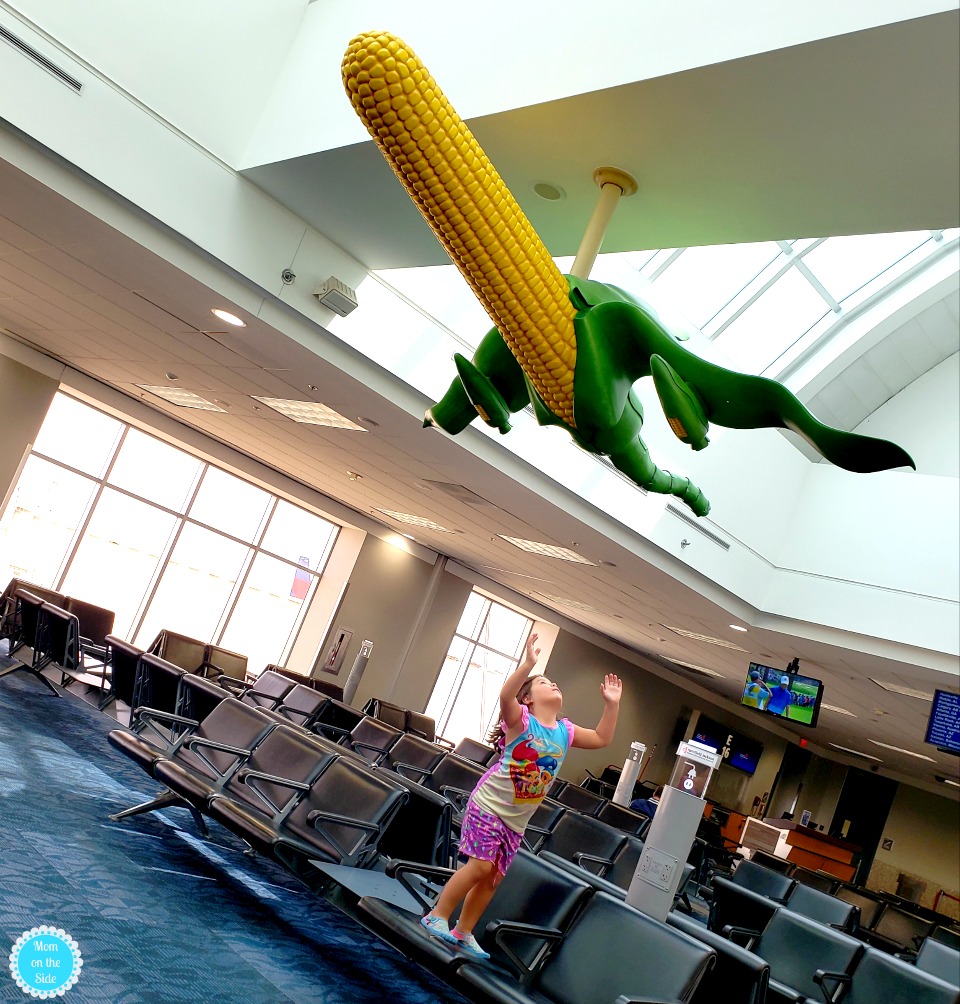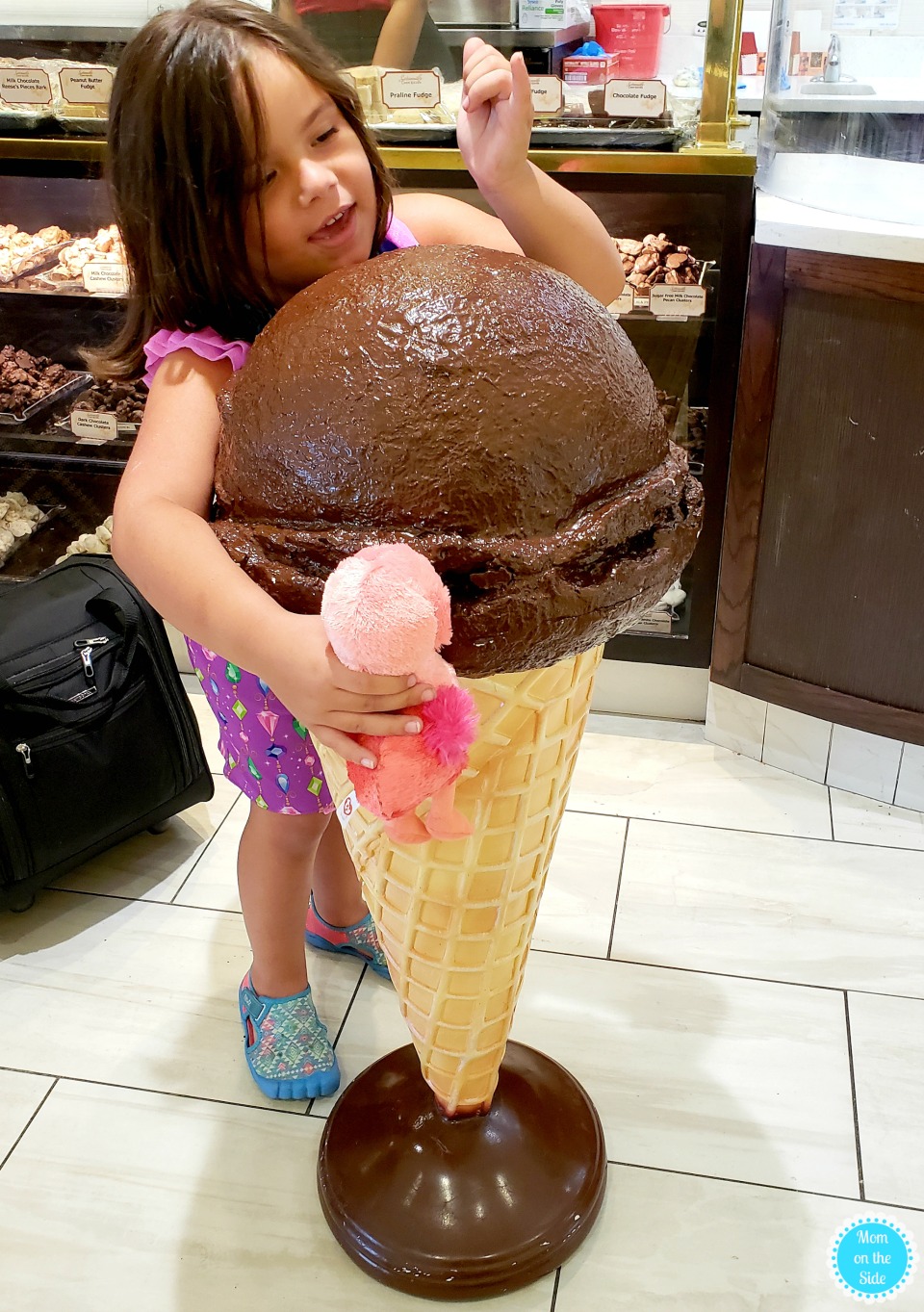 Atlanta's airport had tons of art, murals, statues, and other neat things. I found out after I got home they also have a Delta Museum you can check out. I'll have to remember that for next time!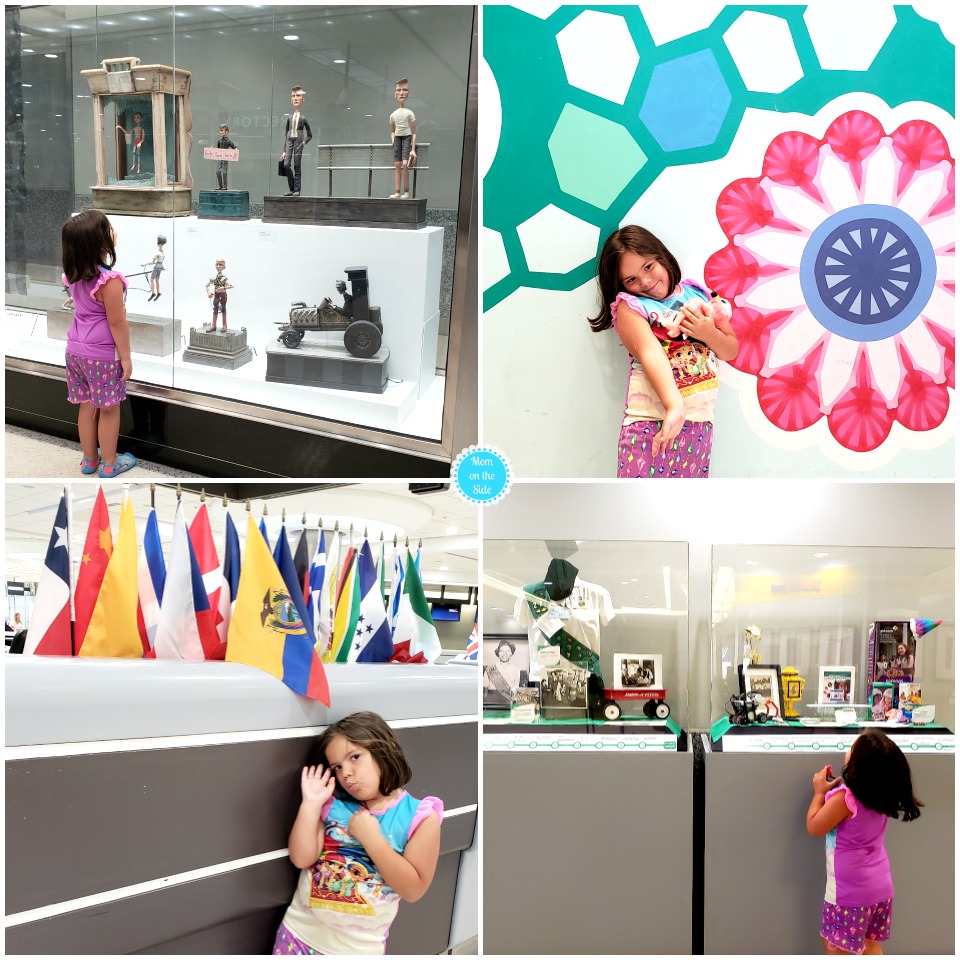 #2 Ask Gate Attendants and Employees for Ideas
We ran into a gate attendant that told us the best terminals to check out. The people that work there are the most familiar with the airport so take advantage of that knowledge to help you entertain children on long layovers. Heck, it's even helpful if you're on a layover by yourself!
#3 Technology for the Win
Always make sure you packed chargers and power banks. They will come in handy about 4 hours into your layover, or maybe even sooner.
My daughter spent a good two hours of our 10 hours layover watching videos and playing games. We found an empty international terminal and made ourselves comfy after exploring.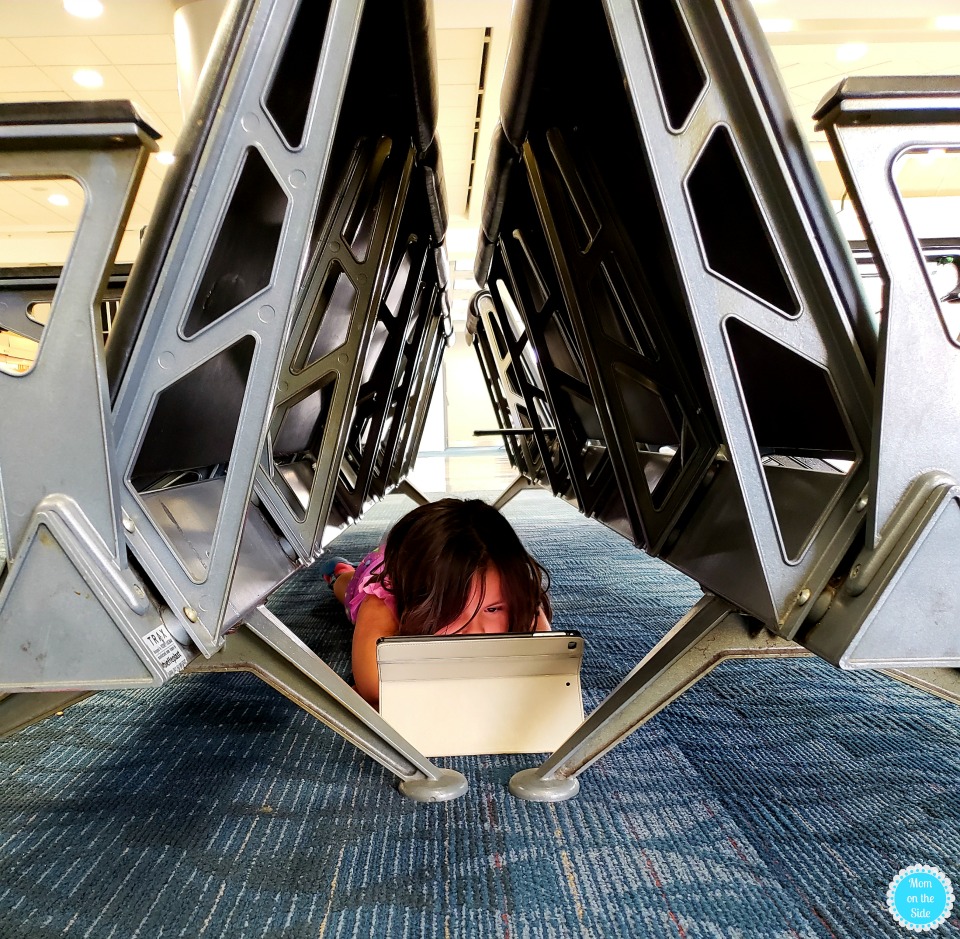 #4 Play Games
Even though you are in an airport there are several games you can easily play. Some ideas are I Spy, Simon Says, and hand games.
My daughter wanted to play hide-n-seek but that made me nervous being in an airport where she could hide places I wasn't even aware of. I nixed that pretty quick and talked her into I Spy thankfully!
#5 Snacks, Snacks, and More Snacks
If you have a water bottle with you, fill it up. Stop by the airport gift shop, candy store, or vending machines and stock up on snacks.
All the exploring burns energy and little kids start to get cranky after a few hours inside an airport. Snacks to the rescue! The result might be a sugar crash as soon as you board the plane and have a sleeping child for the entire flight!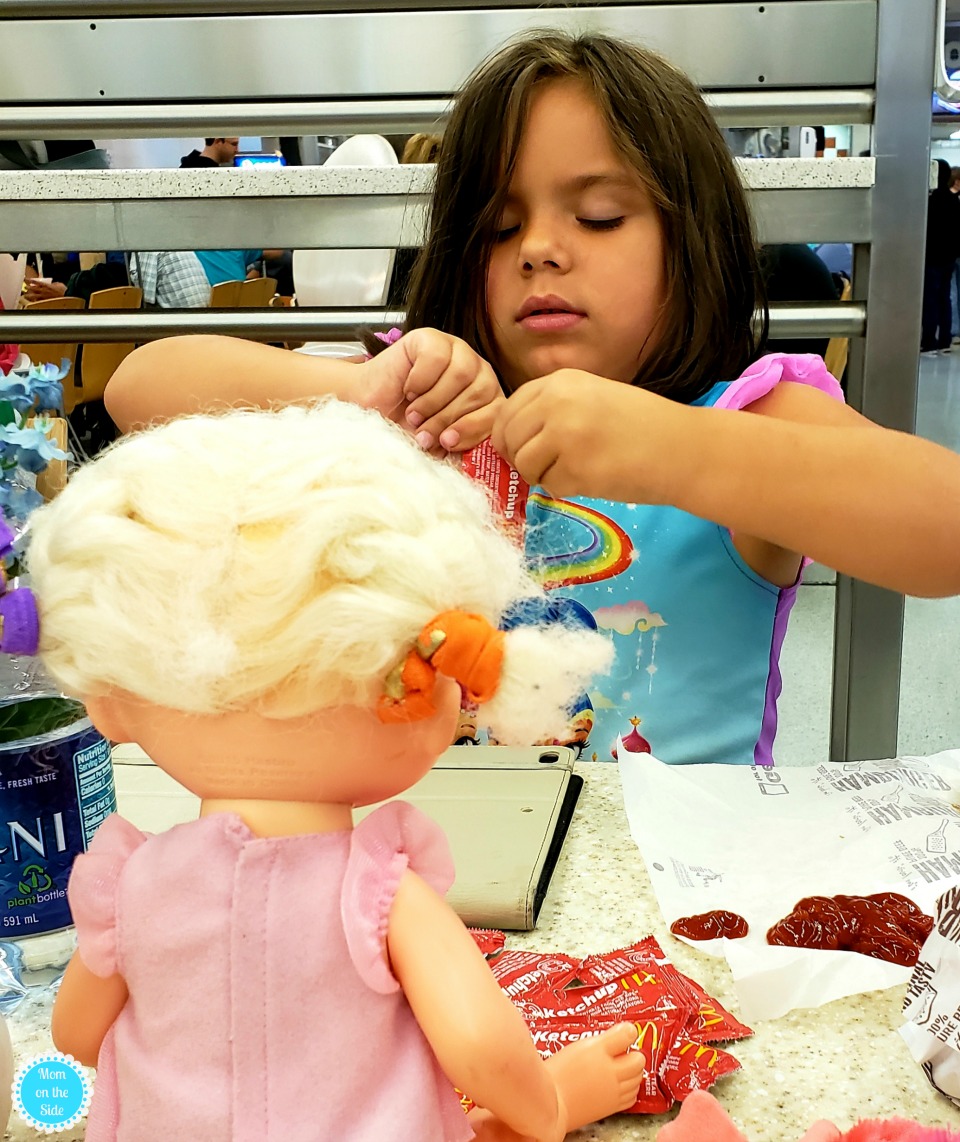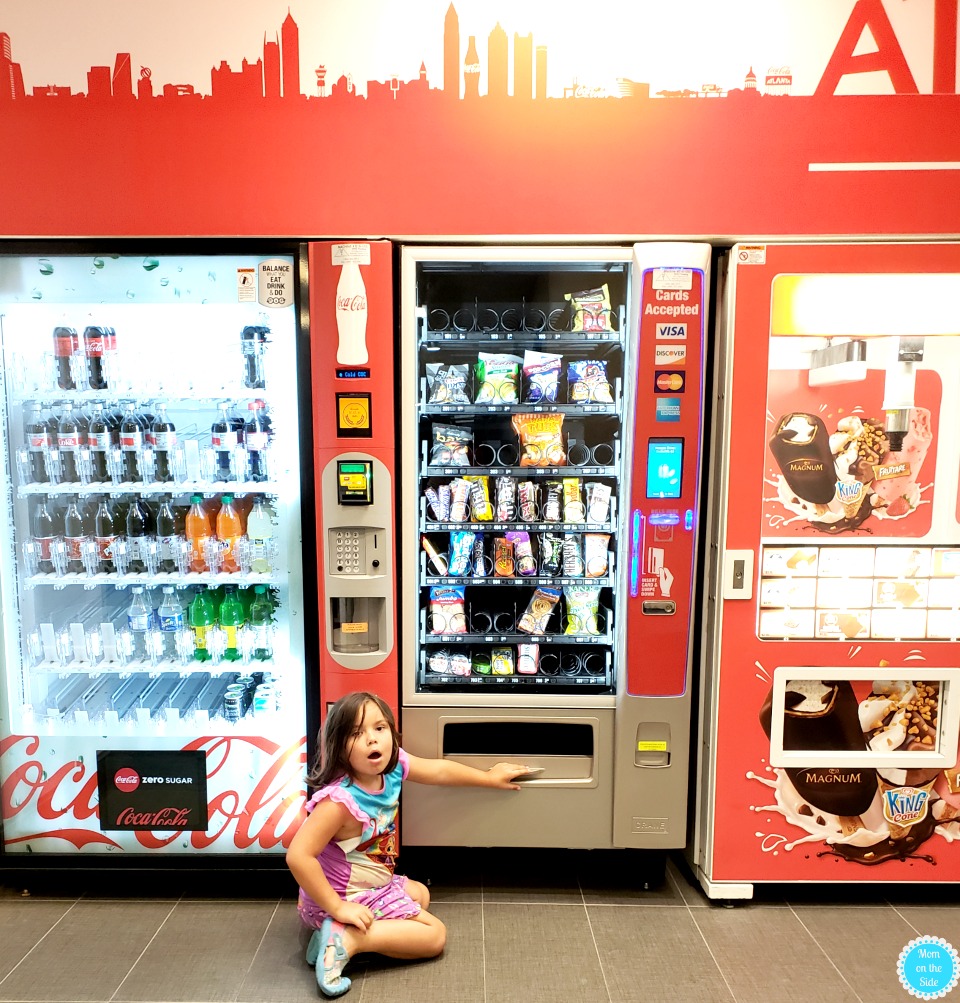 #6 Ride the Rides
Trams, trains, escalators, elevators, and moving walkways all make for fun physical activity. It will get boring sitting in chairs all day and these are a lot more fun for kids than just walking around the terminals. Plus, it's a great way to burn off some calories from all those snacks lol!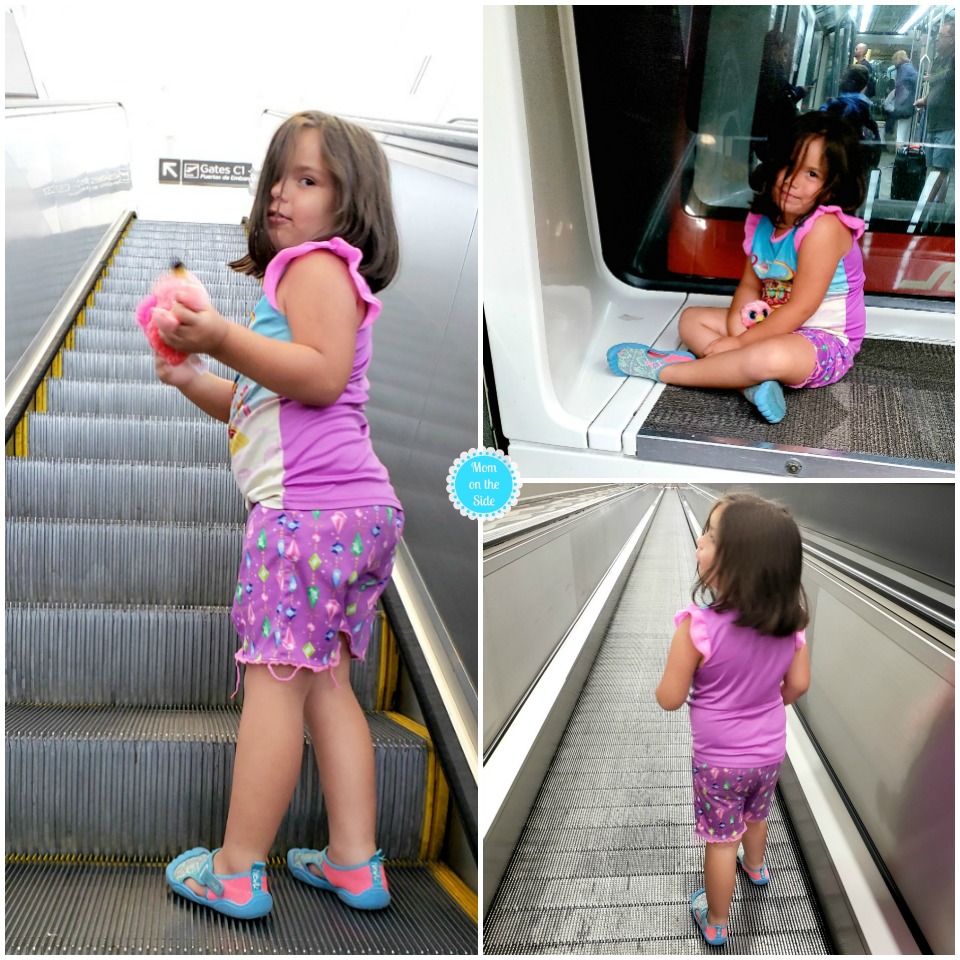 #7 Letter Hunting
Go on a hunt for letters throughout the airport! You could hunt for letters in alphabetical order or look for all the letters that start with your child's first name.
We did the latter and my daughter had so much fun searching for Cs! She also enjoyed hearing the recording on the tram say "Gate C for Charlie"!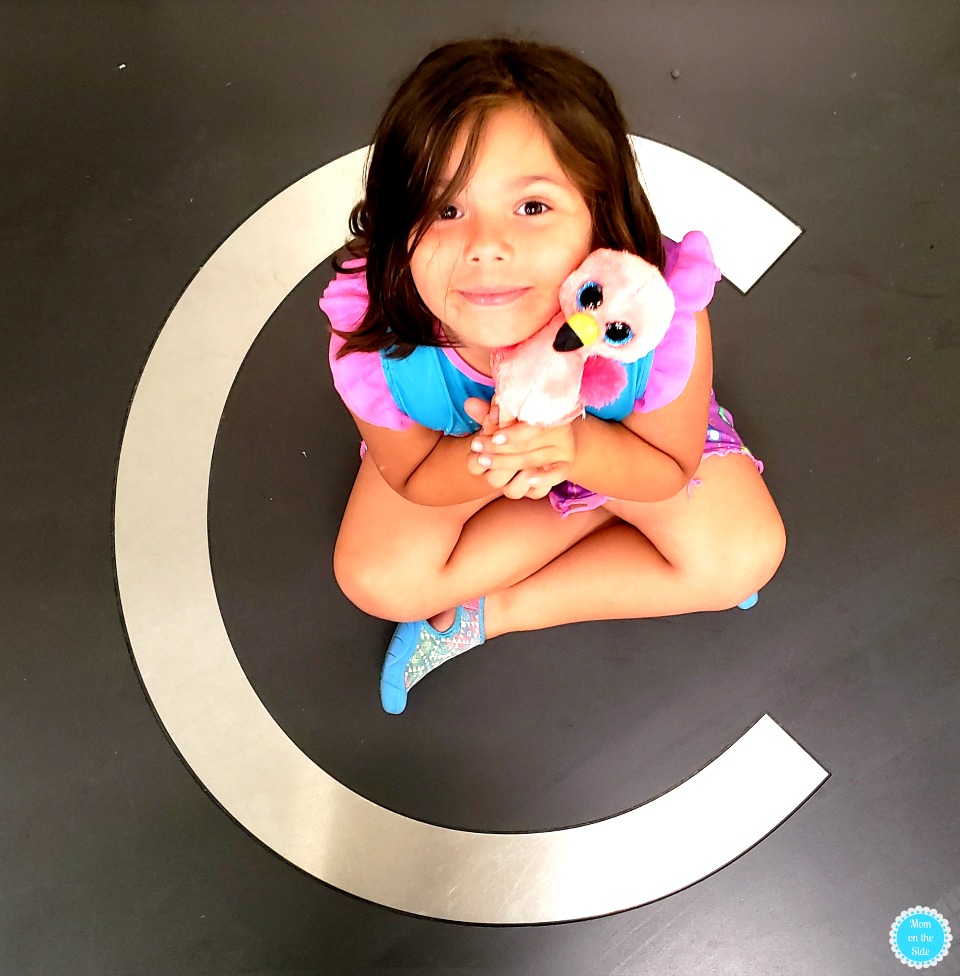 #10 Airport Scavenger Hunt
If you know about the layover beforehand, grab this printable Airport Scavenger Hunt from FunWithMama.com. If you don't know you'll be needing entertainment for long layovers until they happen you can create your own airport scavenger hunt on the go.
Simply give your kids random items to look for as you are walking around the airport. Easy peasy!
#9 Make Phone Calls
When you've tried everything and your child has reached their limit of boredom, make phone calls. Let your child call friends or family to chat.
They can talk about their airport adventures and it will give you a few minutes to relax from all that entertaining you've been doing.
Have you found yourself needing to entertain children on long layovers? What worked for you? If you do it just right, they might be asleep before the plane finally takes off!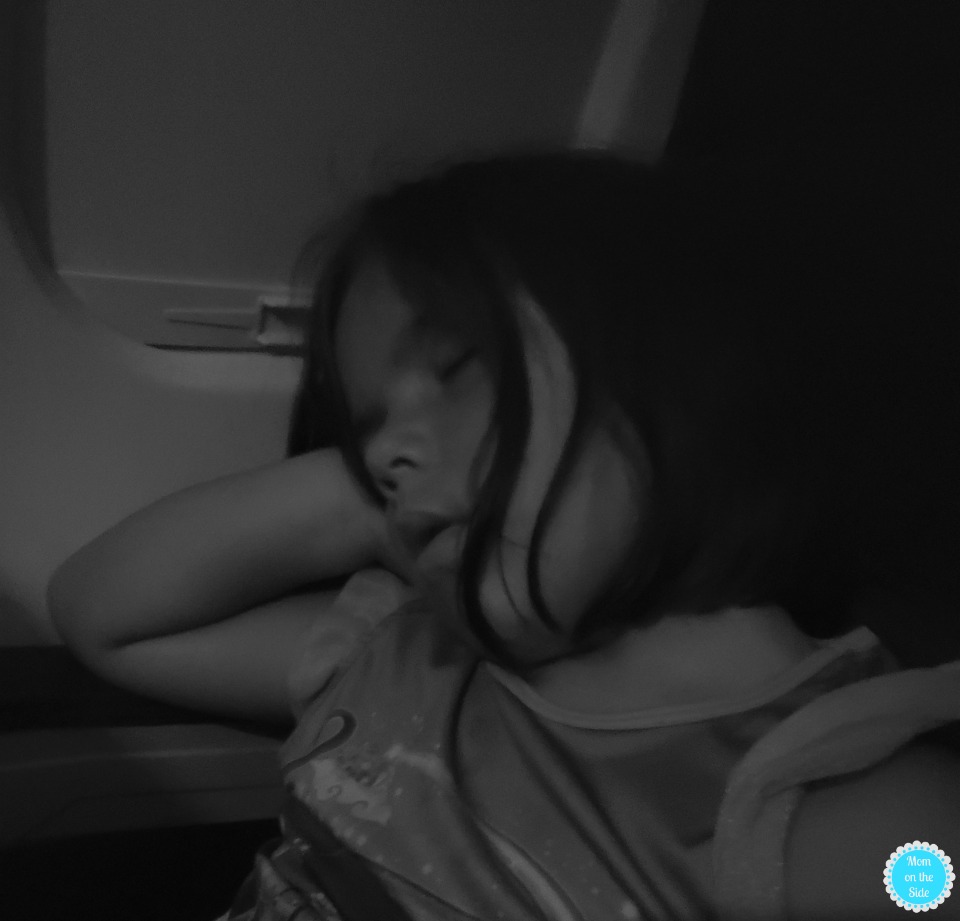 Save these ideas for entertaining children on long layovers for your next family travel adventure!