Technology and my 10 year old son go hand in hand. Playing video games and watching videos are two of his favorite things to do, next to playing basketball and board games.
It was two years ago, in 4th grade, when I realized that the key to unlocking his interest in learning was to tie it into technology. There are lots of great educational websites for grade schoolers, and I'm sharing our favorites today, in this sponsored post by Savings.com.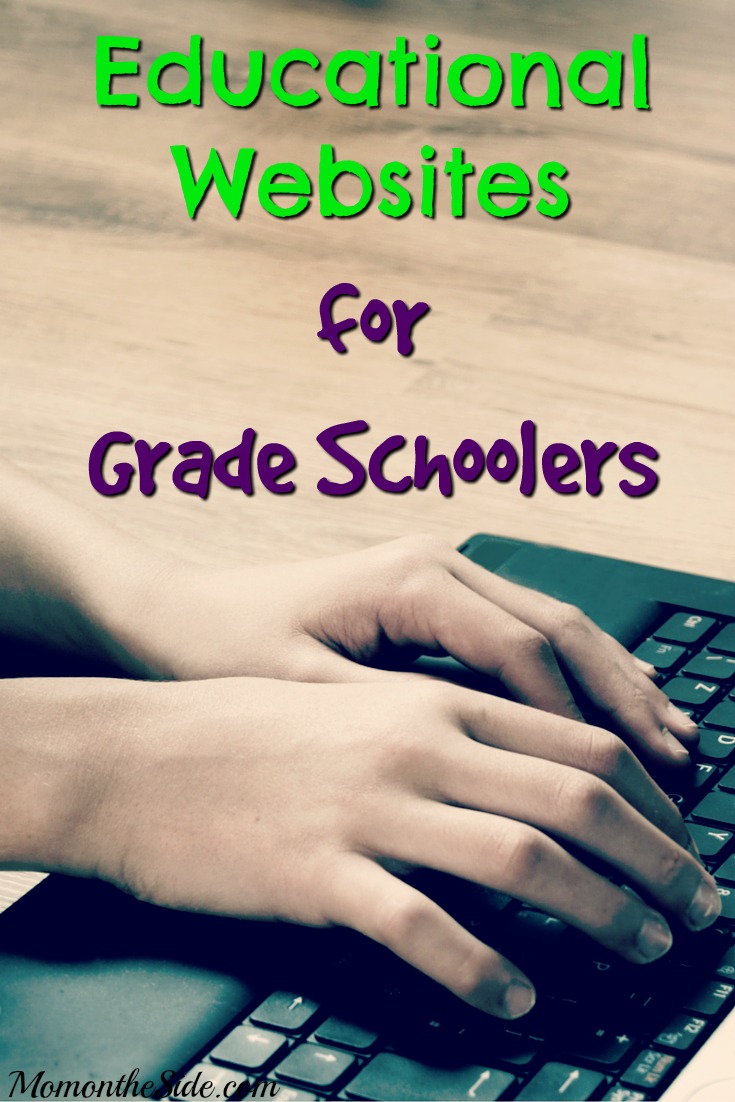 Educational Websites for Grade Schoolers
BrainPop – Animated resources, including movies, quizzes, games, mobile apps, activity pages, and more, all covering topics like Math, Science, Social Studies, English, and Technology.
CoolMath – You guessed it, all about math! 😉
Fact Monster – Great resource for kids to learn facts about all sorts of topics.
National Geographic – Lots of games and educational resources to learn about animals and the world around us.
Pixar in a Box – Kahn Academy – We've been using this site off and on for the last year and you may remember me telling you about it last August. It's a great resource to learn the fundamentals of making an animated movie. With free lessons and topics based on the "pipeline" of the animation process, you will learn from artists, scientists, animators, coders, and more.
Scholastic – So many things to learn and do on Scholastic's webiste, for kids and parents alikes!
Starfall – This is a popular one used at my son's school too, and it all sorts of games and learning activities for lots of topics and grade levels.