Recycling is a rewarding act by itself so to be rewarded for doing something rewarding is pretty great! Check out this list of ways to earn rewards recycling at stores.
There are also several trade-in programs for old electronics. It's a great time to take advantage of them if you upgraded devices for Christmas!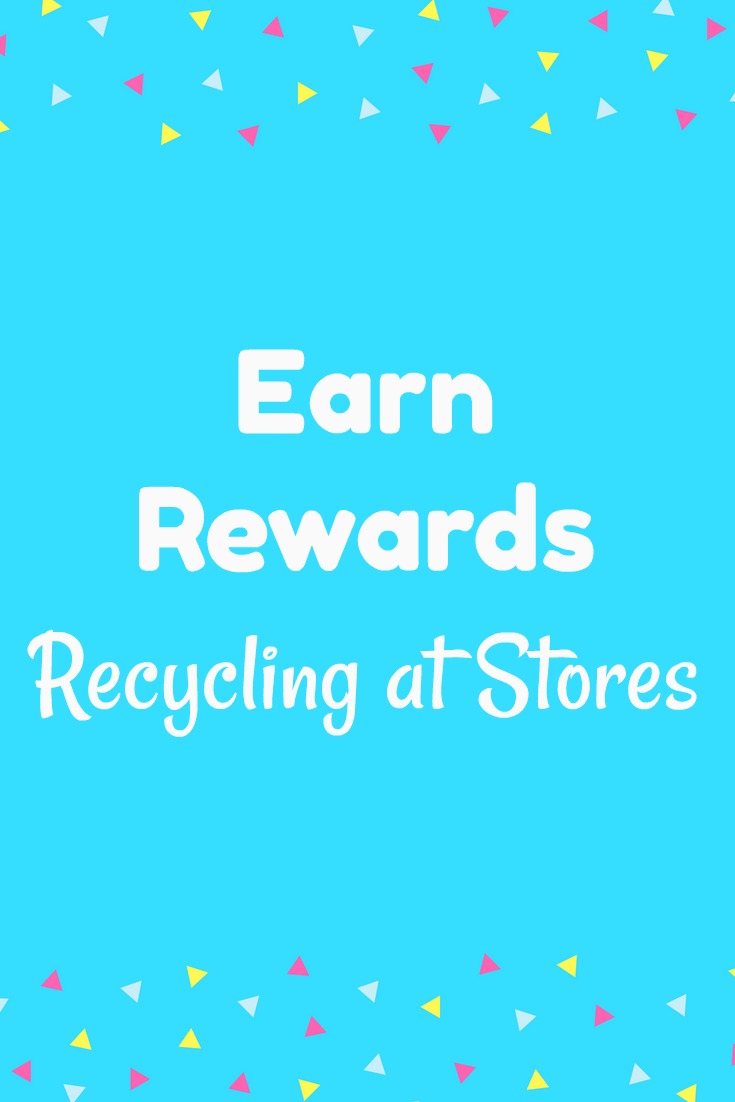 Earn Rewards Recycling at Stores
Best Buy: Receive Best Buy gift cards when you trade-in old video games and other select electronics! You can find the trade-in value online to see what you'll get.
Walmart: Walmart Trade-In Program offers Walmart eGift Cards for used phones, tablets, game consoles, and voice speakers. Get the trade-in value online and even request a shipping label so you don't have to go to the store.
PS: most of the stores offering trade-in programs offer a mail-in option!
MAC: Return 6 MAC primary packaging containers and receive a free lipstick! You can do this in-store or online and the lipstick is your choice.
Amazon: Trade-in your Amazon Devices for Amazon credit or towards the upgrade of a new device. This is always something I check if we are looking at upgrading our Amazon devices.
Office Depot/Office Max: Rewards members receive $2.00 in Recycling Rewards for each empty ink and toner cartridges recycled in store. You can recycle up to 10 per month!
Staples: Staples Rewards Members receive $2.00 in Rewards for each ink or toner cartridge recycled in store! You can recycle up to 10 per month here as well.
Starbucks: Get a $0.25 discount each time you use a reusable tumbler or mug! It doesn't have to be a Starbucks tumbler or mug either.
Apple: You can trade in your old Apple products for Apple gift cards. Depending on their quality an Apple representative will let you know the trade-in value.
Speaking of Apple, many other phone companies also offer a trade-in program. T-Mobile, AT&T and Verizon just to name three major ones.
Do you know of any other Recycling Reward Programs or Trade-In Programs? Drop us a line and we will check them out and add them to the list!