Clever Ways to Reuse Candle Wax
Candles are one of my favorite ways to add aroma to my home. I especially love seasonal scents and tend to change candles with the weather.
While I love candles, I dislike leftover candle wax. The entire candle never melts leaving that little puddle in the bottom of the holder.
It seems like such a waste to toss it. I had heard of people using leftover candle wax and decided to check out some ways I could reuse it!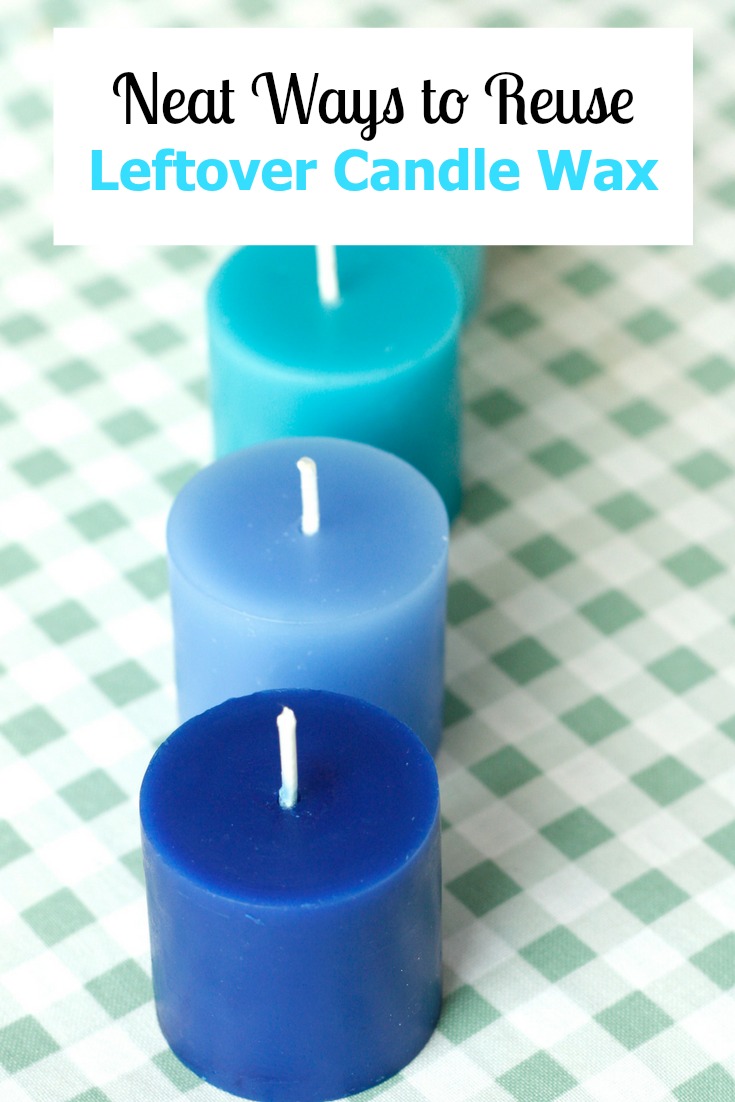 What To Do with Leftover Candle Wax
#1 Oven Melting
During the holiday season, many will be having get togethers and dinners at home. Take advantage of your hot oven while baking and place your candle jar with leftover wax on the oven. The warmth gently melts the wax and fills your home with wonderful scents.
#2 Scent Drawers
Replace your drawer sachets with leftover candle wax. Heat around the outside of the jar with hot tap water until the wax is loose enough to remove, or use tip #1. Once the wax is removed and cooled, wrap it in tissue paper. Place it in your drawers to give your clothes a new scent.
PS: Thanks to Erin for sharing that you can also put the candle in the freezer to help remove the wax. The cold will loosen the candle just enough to knock it out of it's holder.
#3 Wax Firestarters
Use leftover candle wax as fire starters when camping. To make firestarters with wax first melt the candle on the stove (Tip #1). Then, dip cotton pads in the wax to coat. Let them dry and store in a baggie.
#4 Candle Wax Art
Candle Wax Art would be fun for adults and kids! Check out this video below to see how it's done.
#5 New Candle
This last use for candle wax is by far my favorite. Cool leftover candle wax and store in a plastic baggie. Once you have collected enough leftover wax, melt it all together into a new candle!
This works great if you regularly purchase the same scent or get creative and make your own aromatic concoction. You can check out Frugal Christian Livings Post for step by step instructions on how to do this.
#6 Wax Warmers
Thank you Shelly for sharing this idea! If you have a wax warmer (like Scentsy) for melting wickless wax you can place your leftover pieces in it until they have no scent!
What ways do you use leftover candle wax?