Are you feeling overwhelmed with the amount of stuff in your home? This Decluttering Challenge for Self-Care is for you!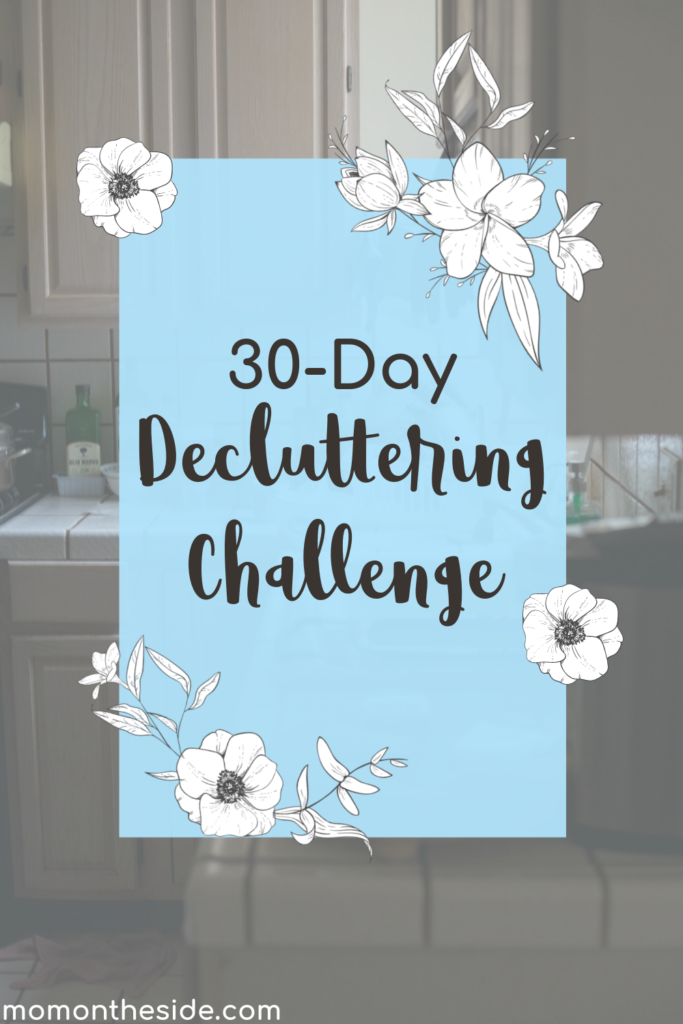 Decluttering Challenge
This printable Decluttering Challenge has 30 days of ways to declutter different areas of your home. A great challenge before the holidays add more stuff!
I don't know about you but organization makes me feel calm on the inside. Feeling calm on the inside is something I strive for daily with my self-care. Hence the decluttering challenge for self-care!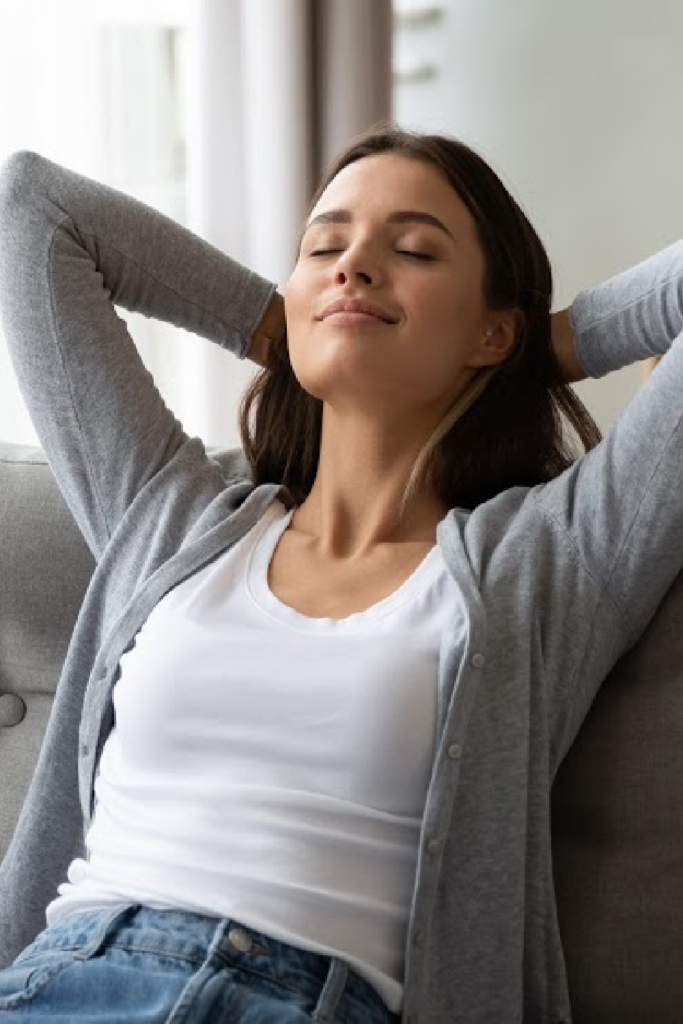 You can print off the Decluttering Challenge below to get started. If you don't have a printer, the challenges are listed below so you can come back each day and a new one!
Decluttering Challenge Tasks
#1 Kitchen: Go through all the dishes and organize all kitche ware.
#2 Fridge: Deep clean and throw out expired food.
#3 Pantry: Organize dry goods and spices, as well as clean out expired goods.
#4 Kitchen: Remove any unnecessary things and find places for them or get rid of them.
#5 Front Closet: Keep bare essentials only. Toss or donate old shoes and unused items.
#6 Desk: Clean out and organize all desk and office supplies.
#7 Cleaning Supplies: Reduce down to the very basic cleaners.
#8 Coat Closet: Clean out old coats and unused items to donate or toss.
#9 Medicine Cabinet: Organize and clean out old medicines and essentials.
#10 Office: Download and organize all paperwork and files.
#11 Night Stand: Clean out organize self-care essentials only for a good night sleep.
#12 Devices: Find proper disposal for old electronics. Organize wires and set up a charging station.
#13 Books/Movies: Donate old movies and books to your local library or drop them off at a Little Book House in your area.
#14 Junk Drawer: Clean out and organize the dreaded drawer!
#15 Kids Clothes: Separate old items to sell, donate, or toss.
#16 Under Clothes: Keep only things you wear most days.
#17 Linen Closet: Keep only 2 lets of linens for each bed.
#18 Laundry Room: Focus on cleaning and organizing things you use daily and weekly
#19 Bedroom Closet: Clean out and organize into keep, toss, and donate piles.
#20 Toiletries: Toss old lotions, makeup, and soap.
#21 Vehicles: Clean out your cars and trucks and make piles for what goes back in the house.
#22 Garage Day 1: Separate everything into keep, toss, and donate piles.
#23 Garage Day 2: Go through each pile again and make final decisions.
#24 Garage Day 3: Organize the keep pile and label items in storage bins or on shelves.
#25 Maintenance: Do a quick clean-up of areas you've already finished.
#26 Outdoors and Patio: Clear away dead plants, get rid of old yard decorations, and organize any outdoor items you have.
#27 Purse: Clean it out and keep only what you use.
#28 Subscriptions: Make a list of all of your subscriptions and cancel what you don't need or want anymore.
#29 Powder Room: Clean out any extra stuff you no longer need.
#30 Final Sweep: Catch up on all other rooms and areas.