Grab this printable Christmas Bucket List and plan a holiday filled with festive fun! We got snow overnight in Iowa so we already checked off build a snowman and it isn't even November yet!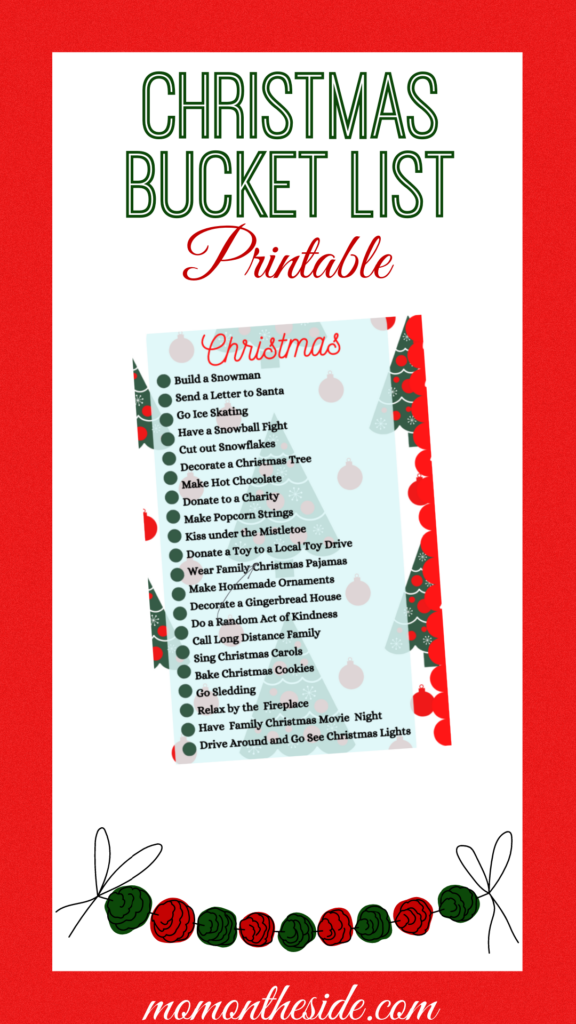 Christmas Bucket List Printable
I love lists, especially lists encouraging memory making and fun having. These Christmas Bucket List items do just that and are great for families.
Grab the printable at the end of the post or check out the Christmas Bucket List items below and make your own.
Christmas Bucket List Items
*Build a Snowman
*Send a Letter to Santa
*Go Ice Skating
*Have a Snowball Fight
*Cut out Snowflakes
*Decorate a Christmas Tree
*Make Hot Chocolate
*Donate to a Charity
*Make Popcorn Strings
*Kiss Under the Mistletoe
*Donate a Toy to a Local Toy Drive
*Wear Family Christmas Pajamas
*Make Homemade Ornaments
*Decorate a Gingerbread House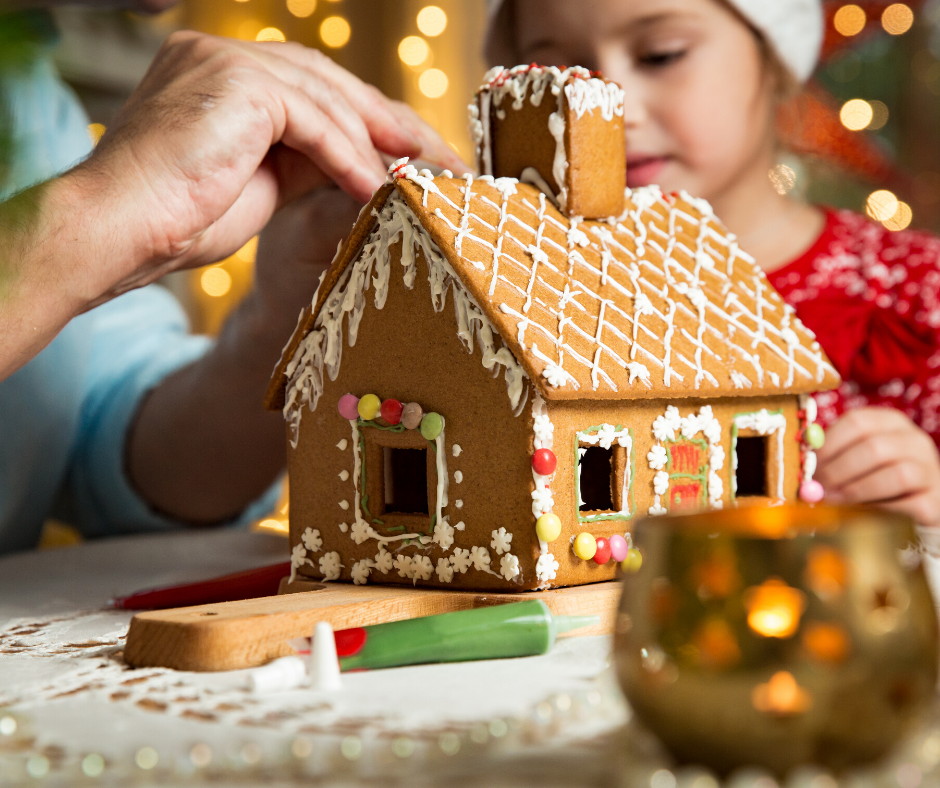 *Do a Random Act of Kindness
*Call Long Distance Family
*Sing Christmas Carols
*Bake Christmas Cookies
*Go Sledding
*Relax by the Fireplace
*Have a Family Christmas Movie Night
*Drive Around and Go See Christmas Lights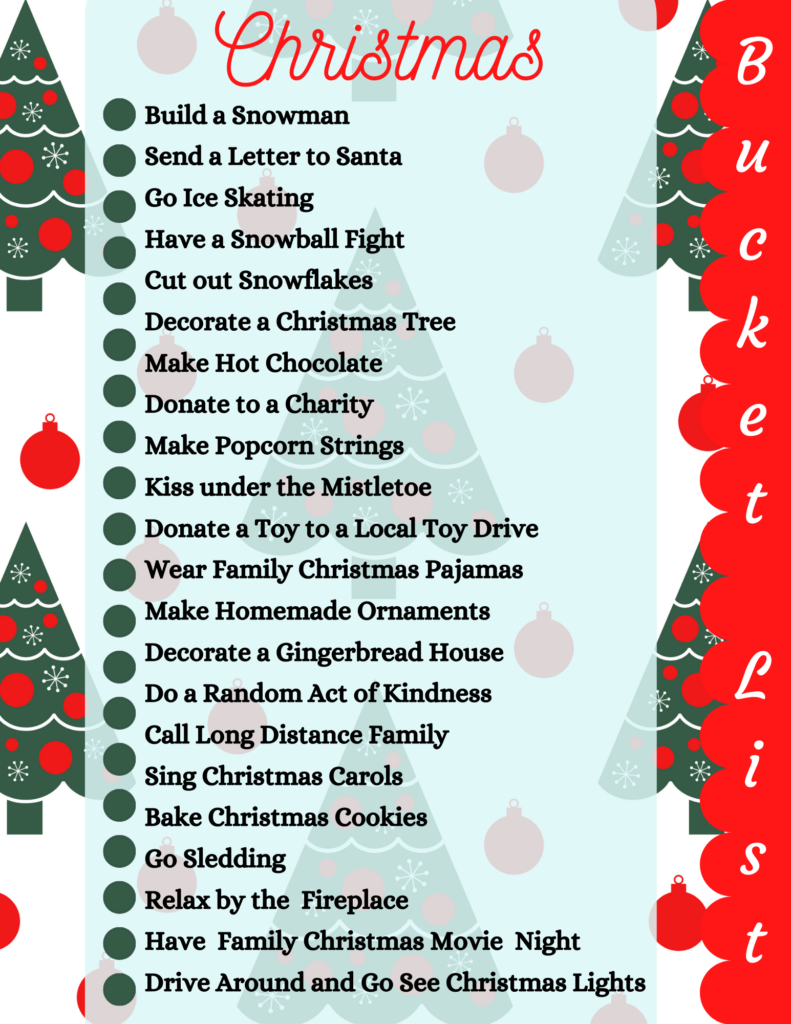 Want more Christmas ideas? Check these out!
You're going to love these Easy Old School DIY Christmas Ornaments easy old school Christmas crafts and DIY Christmas ornaments to make with your kids!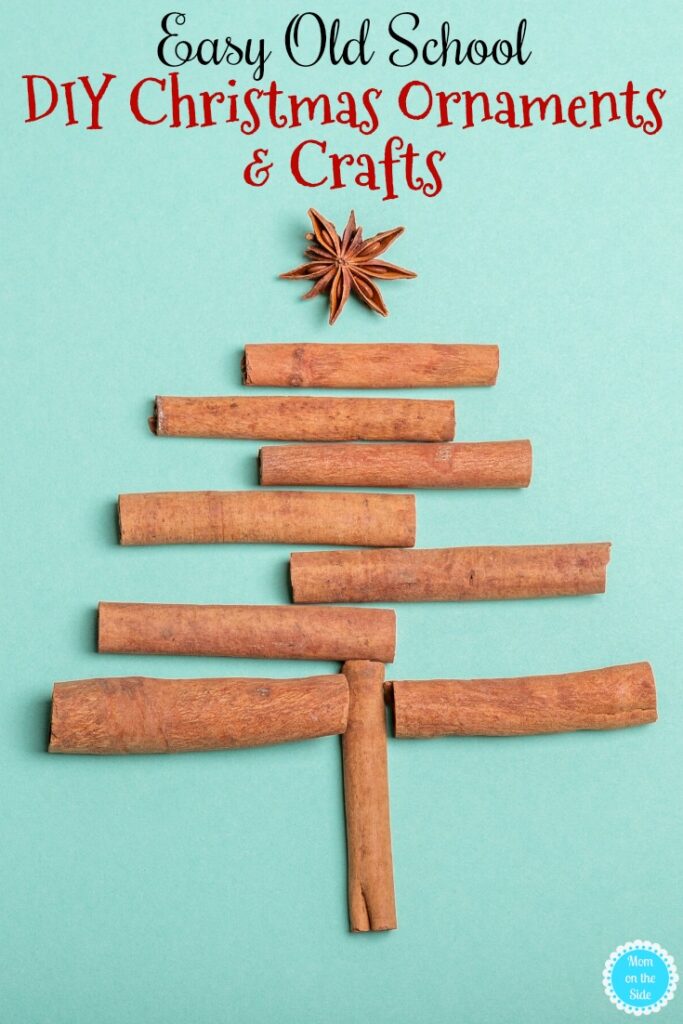 Many Christmas traditions I've carried on with my own kids, and new ones have been added over the years. Below are 100 simple Christmas traditions to start this year with your family. I can't wait to add some of these into our holidays!