This Coconut Cream Dip is super easy to make and deliciously luscious! Toasted coconut with a hint of caramel sauce is just what your Easter party needs.
Check out the recipe for this Easter dessert dip below, and let me know what you think!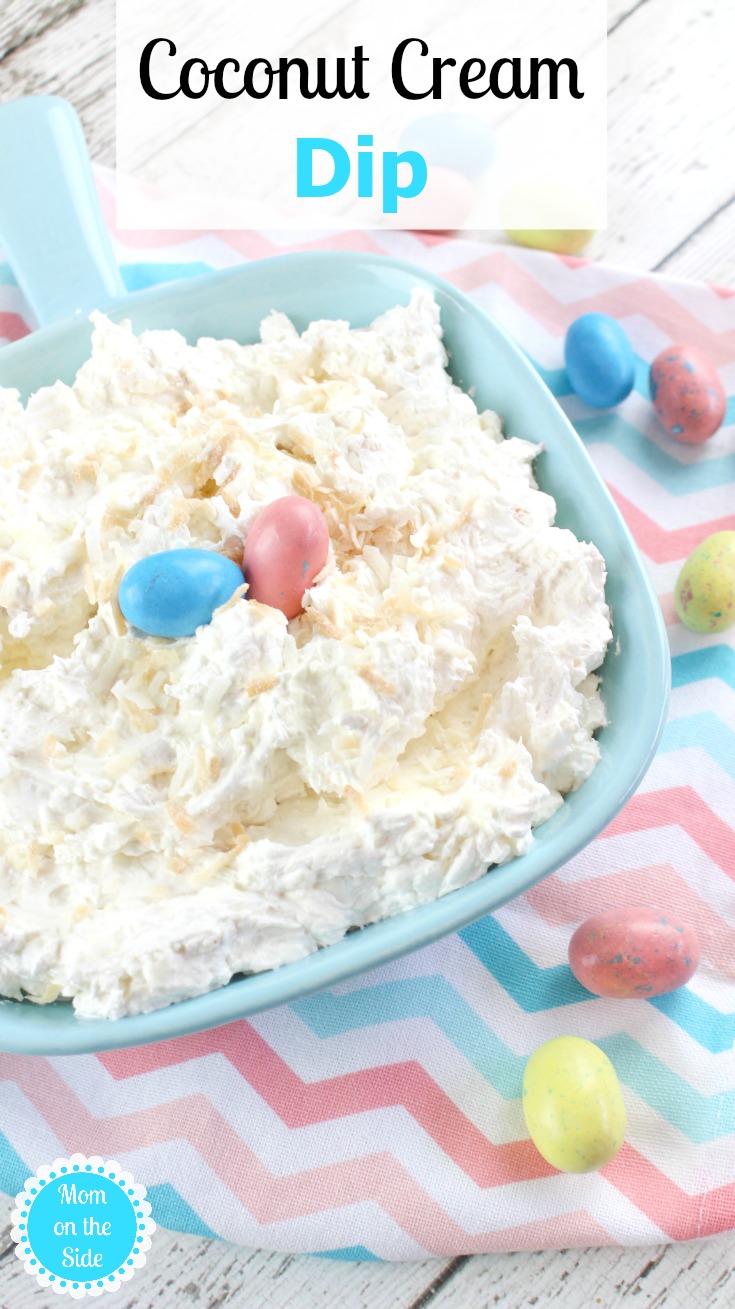 Coconut Cream Dip
Ingredients
(Yields: 2 1/2 Cups)
8 oz brick cream cheese – softened
8 oz Cool Whip – thawed
1/2 cup powdered sugar
4 tablespoons caramel sauce
1 1/2 teaspoons coconut extract
1/2 cup toasted coconut plus 4 Tablespoons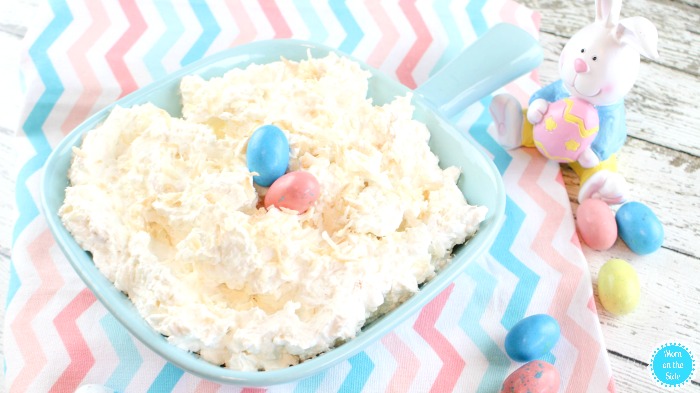 How to Make Coconut Cream Dip
1. Preheat oven to a low broil. Line a cookie sheet with parchment paper. Spread the coconut flakes on to the cookie sheet.
2. Low broil the coconut flakes for 2-3 minutes or until they begin to brown. If your flakes are a bit dried out, they may brown faster. Set aside to cool.
3. In a large mixing bowl, add the cream cheese, Cool Whip, powdered sugar, caramel sauce, and coconut extract. Stir with a rubber spatula to combine.
4. Fold in the toasted coconut flakes.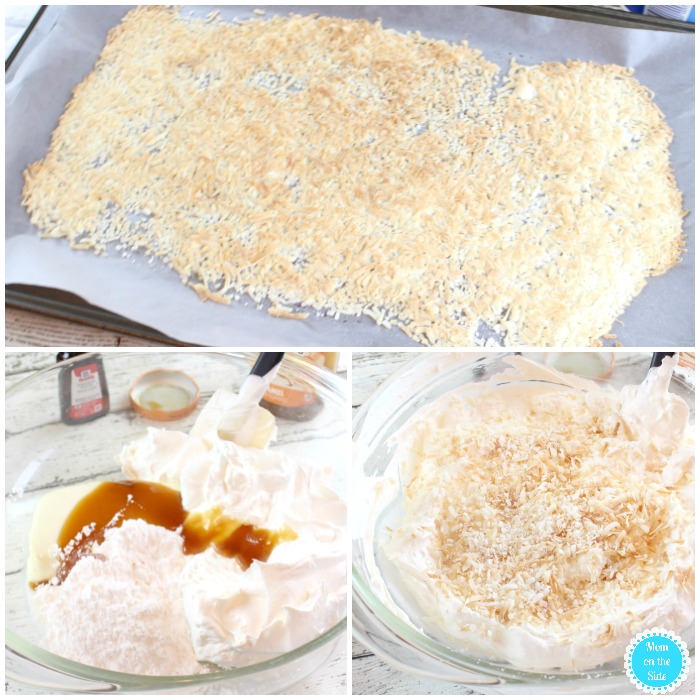 Cover and chill this dessert dip for at least one hour before serving. When ready to serve, transfer to your serving bowl and sprinkle with the reserved toasted coconut.
Serve with cookies, pretzels, graham crackers and/or fresh fruit. How tasty does that look?!