Guardians of the Galaxy Vol. 2 hits theaters May 5th, just 11 days before Mother's Day AND my birthday! To celebrate all three of those epic occasions we are honoring one epic female character and the deadliest woman in the universe, Gamore!  This Gamora Cocktail is just what Thirsty Thursday needs as we wait for Guardians to return.
Before we dive into this Gamora Cocktail, lets talk about Gamora herself! Played by Zoe Saldana, Gamora is the adopted daughter of Thanos and the last of her species. A member of the Guardians of the Galaxy, Gamora has superhuman strength and agility, as well as an accelerated healing factor…sort of like this cocktail. 😉
Gamora Cocktail
Inspired by Guardians of the Galaxy Volume 2
Gamora Cocktail Ingredients
1 oz Blue Curaçao
1 oz Vodka
6 oz Orange Juice
Simple Syrup
Ice

Gamora Cocktail Directions
Get two small plates and place gold sanding sugar on one and simple syrup on the other. Dip your glass in the simple syrup, followed by gold sanding sugar to rim your glass. Set to the side to dry for 2-3 minutes and once dry, fill the glass with ice.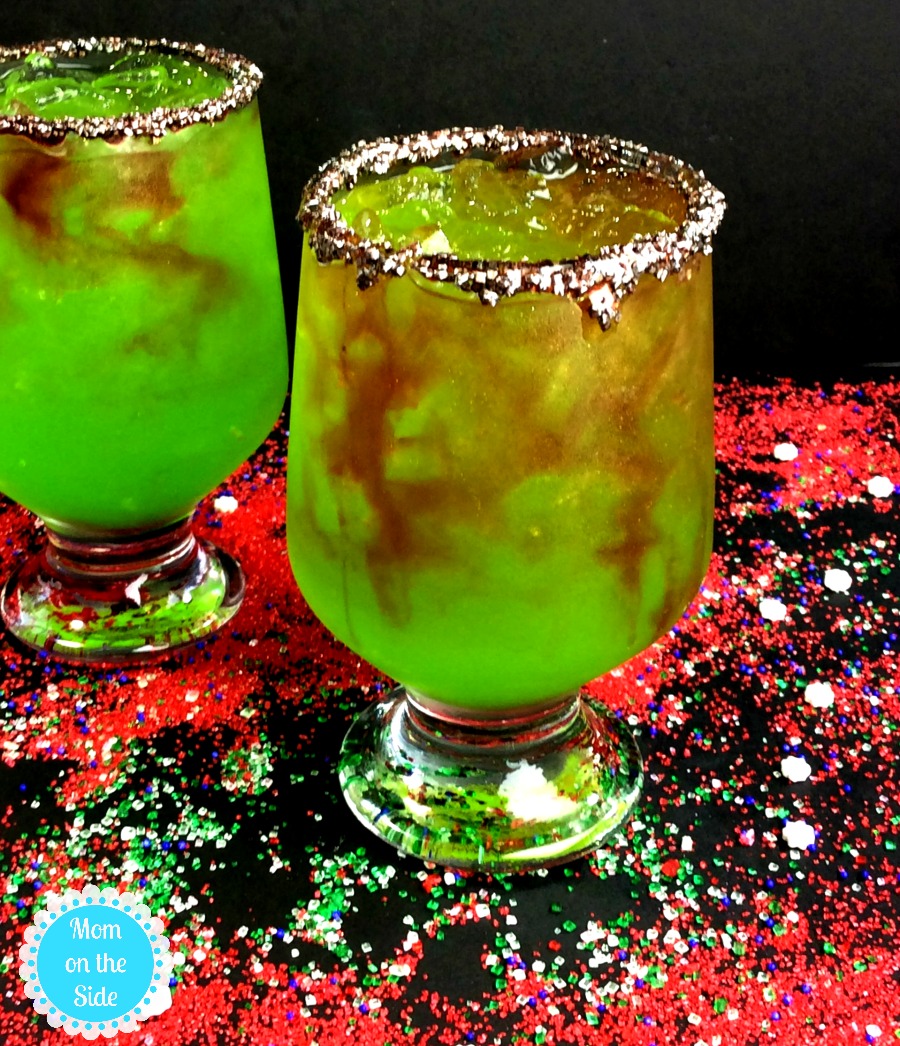 Next, place Blue Cuacao, Vodka, and Orange Juice in a bar shaker. Shake to combine and pour the liquor mix into the glass. To make the special effect, drop some Silver Cake Sprinkles along the edges of your drink and watch the magic begin!
Catch Guardians of the Galaxy Vol. 2 in theaters on May 5th!
Set to the all-new sonic backdrop of Awesome Mixtape #2, Marvel Studios' "Guardians of the Galaxy Vol.
2" continues the team's adventures as they traverse the outer reaches of the cosmos. The Guardians must fight to keep their newfound family together as they unravel the mystery of Peter Quill's true parentage. Old foes become new allies and fan-favorite characters from the classic comics will come to our heroes' aid as the Marvel Cinematic Universe continues to expand.
Guardians of the Galaxy Facebook Page | @Guardians on Twitter | @GuardiansoftheGalaxy on Instagram
Pin this Gamora Cocktail for later!