FINALLY!! The digital release of Cars 3 is available today! If you want to cozy up and stream Cars 3 online tonight, I've got some fun printable Cars 3 Movie Bingo cards to add to the excitement.
Pop the popcorn, print your bingo cards for a fun family movie night.
Cars 3 Movie Bingo Cards
Print one, two, or all six Cars 3 Movie Bingo Cards below so the whole family can play. Some of the items are easy, like characters, and others are Cars 3 Easter Eggs you'll have to keep your eyes out for. Enjoy!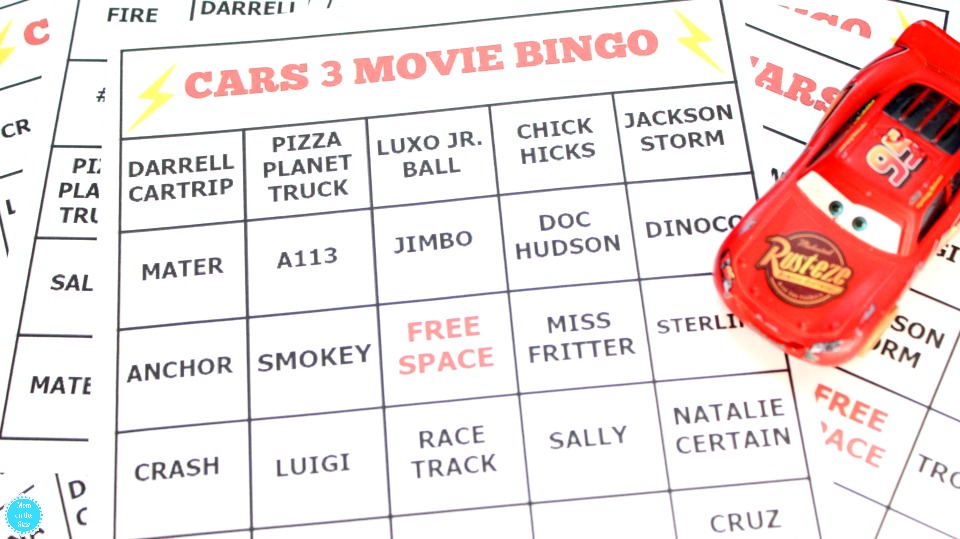 –> CLICK HERE FOR PRINTABLE BINGO CARDS <–
Pin these Cars 3 Movie Bingo Cards to have handy for your next movie night!