Have you finished watching Stranger Things 3?! SO good and I'm hoping this isn't the end of the story because I'm all in for Dusty-Bun and Suzie-Poo.
If you are planning on binge-watching Stranger Things, grab these printable Stranger Things Bingo cards and add to the excitement!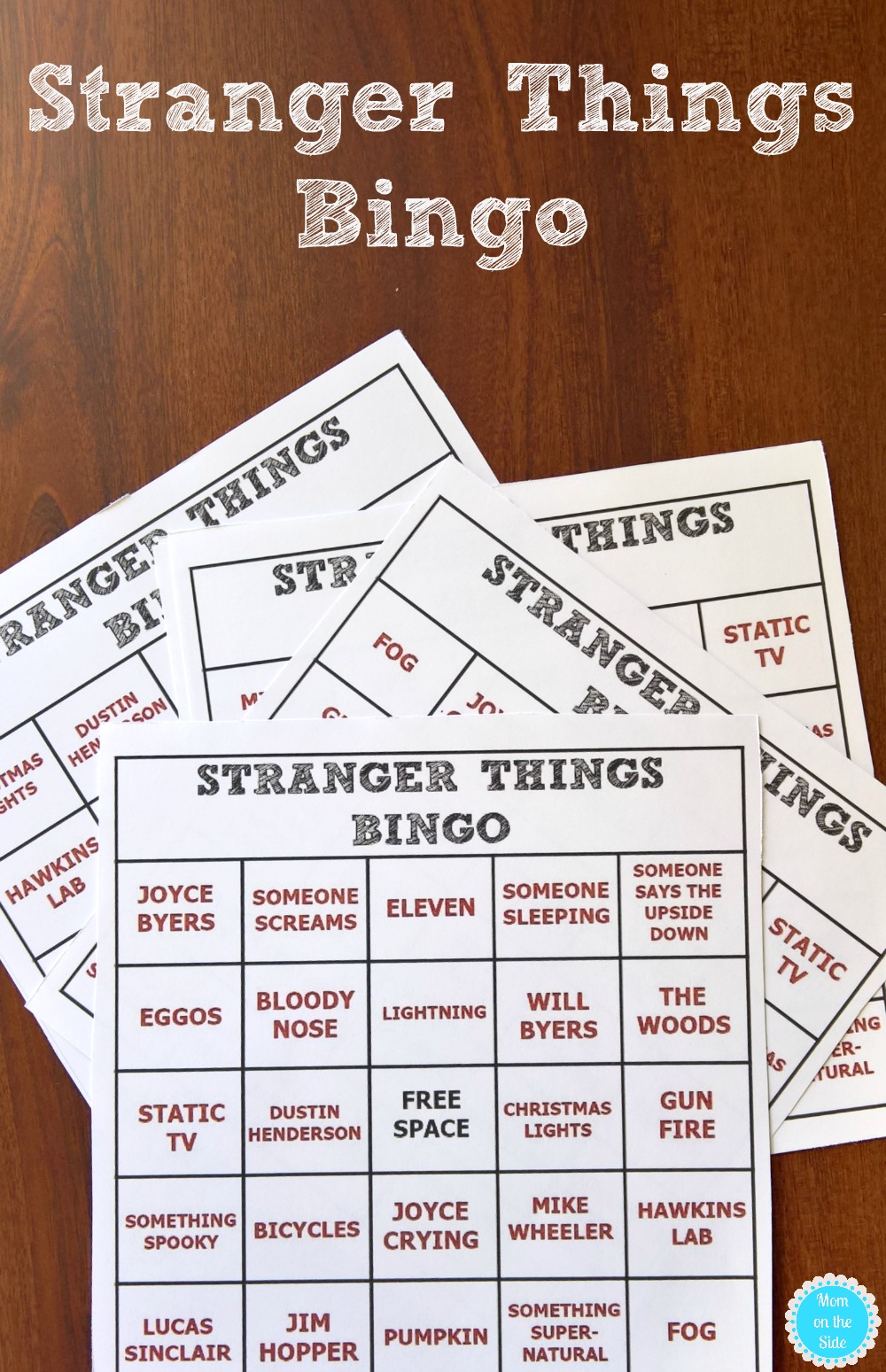 Stranger Things Bingo
Stranger Things Bingo is fun whether you're having a Stranger Things viewing party to celebrate season 3 or curling up in bed to binge watch with your spouse. The best part is, these printable bingo cards should work for both Stranger Things Season 1 and Season 2. Now to make new ones for season 3!
–> CLICK HERE FOR PRINTABLE BINGO CARDS <–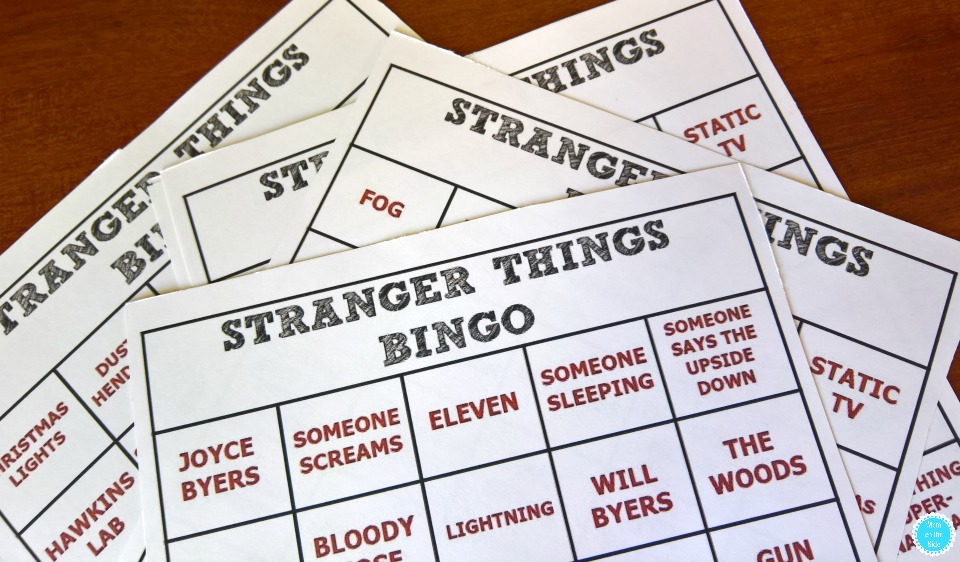 Pop the EGGOs in the toaster and stick the straws in the Coke. This summer is filled with all the Stranger Things things – are you ready?! For even more Stranger Things, get the Stranger Things Game available now on iOS and Google Play! Now you can play along with this super rad, nostalgic video game app when you play as the kids from Hawkins in their quest to destroy the demogorgon!
Pin Stranger Things BINGO for your viewing party!