Planning a baby shower? Check out this fun Who Knows Mama? Baby Shower Game Printable along with a great gift idea for breastfeeding mamas!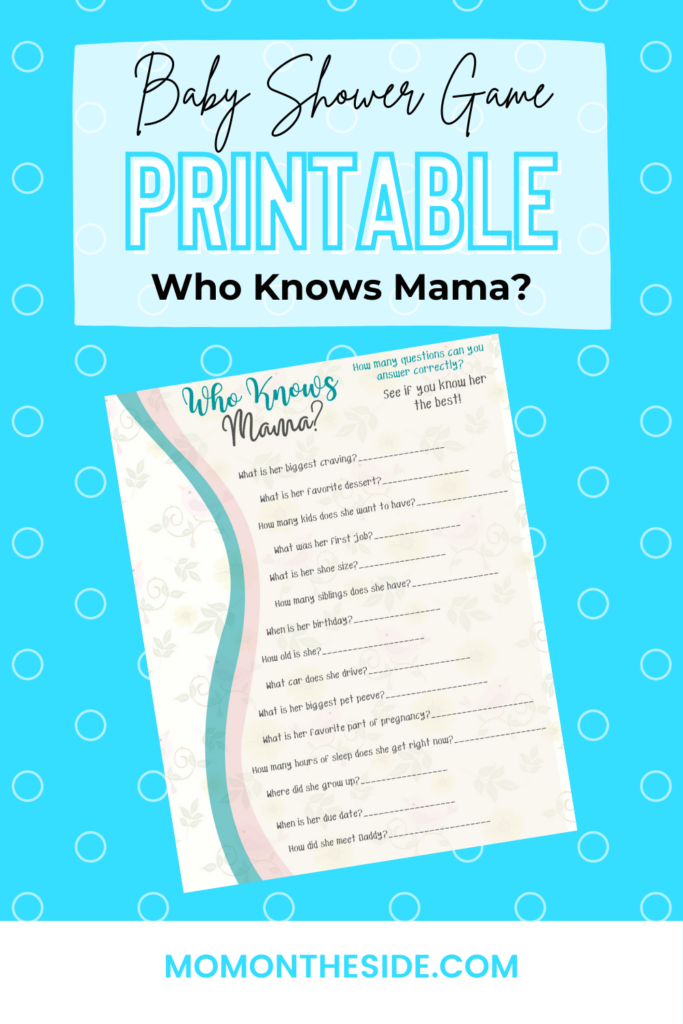 Baby Shower Game Printable
Who Knows Mama?
One of my favorite things about Baby Showers are playing games. There are so many fun baby shower games out there (check out all these Fan Favorite Baby Shower Games that have been shared) and I've got a fun baby shower game printable for you today!
This Who Knows Mama? Baby Shower Game has lots of fun questions to see who knows mom best. There are some tricky ones so I'm betting the person you think knows mom best won't be the winner!
–> PRINT WHO KNOW'S MAMA? HERE <–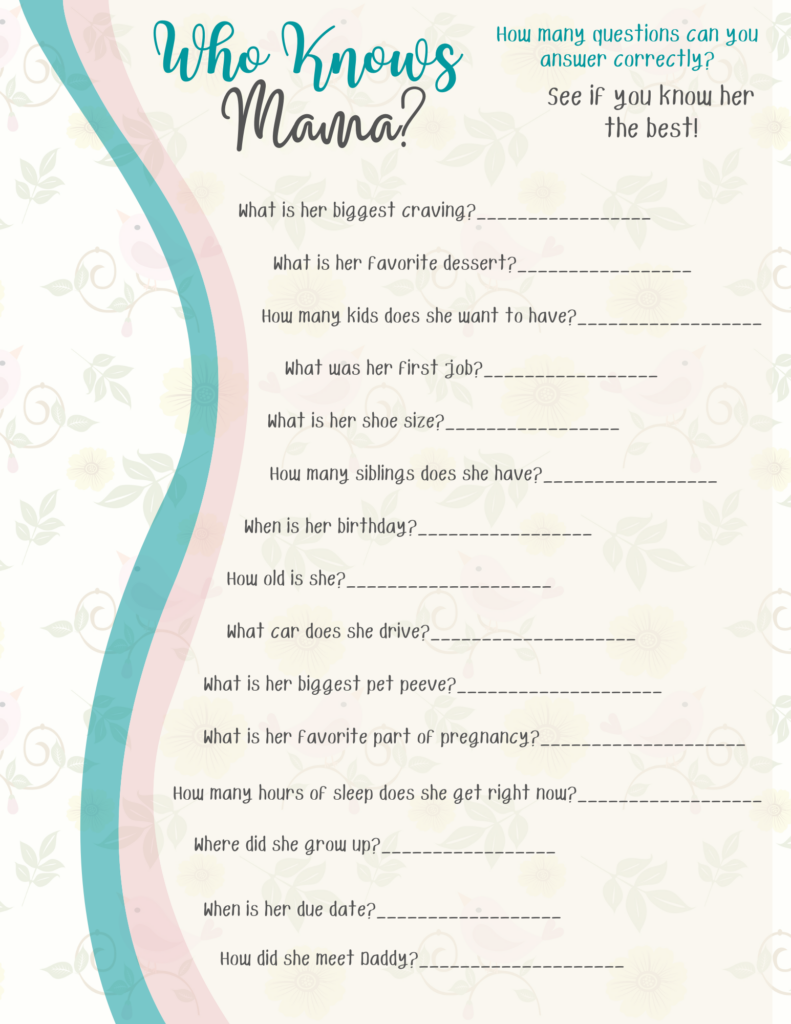 If you are also looking for a baby shower gift idea, or even a Mother's Day gift for new moms, check out Evenflo's Advanced Double Electric Breast Pump. If you know mom is breastfeeding, this is the perfect gift!
Recommended by experts and moms, this electric breast pump is quiet, comfortable, portable, and maximizes milk output. On top of all that, it is affordable at a suggested retail price of $111 for the standard pump or $140 for the deluxe pump set.
The Silicone Stream Sanitizing Bag is another handy gift idea as it is designed to sanitize microwave-safe pump parts, bottles, pacifiers, teethers, and more!
Tuck that into a gift bag with Evenflo Balance Baby Bottles and Breast Pump Wipes and soap and you've got yourself a great Baby Shower Gift or Mother's Day gift for new moms!