Picture this. You're relaxing in your patio chair. Flip flops kicked off and the freshly cut grass between your toes.
The sunshine is beating down on you in a gentle way as a breeze flows ever so lightly across your skin. A Sunshine Daydream Cocktail casually resting in your hand as you sip the spring day away.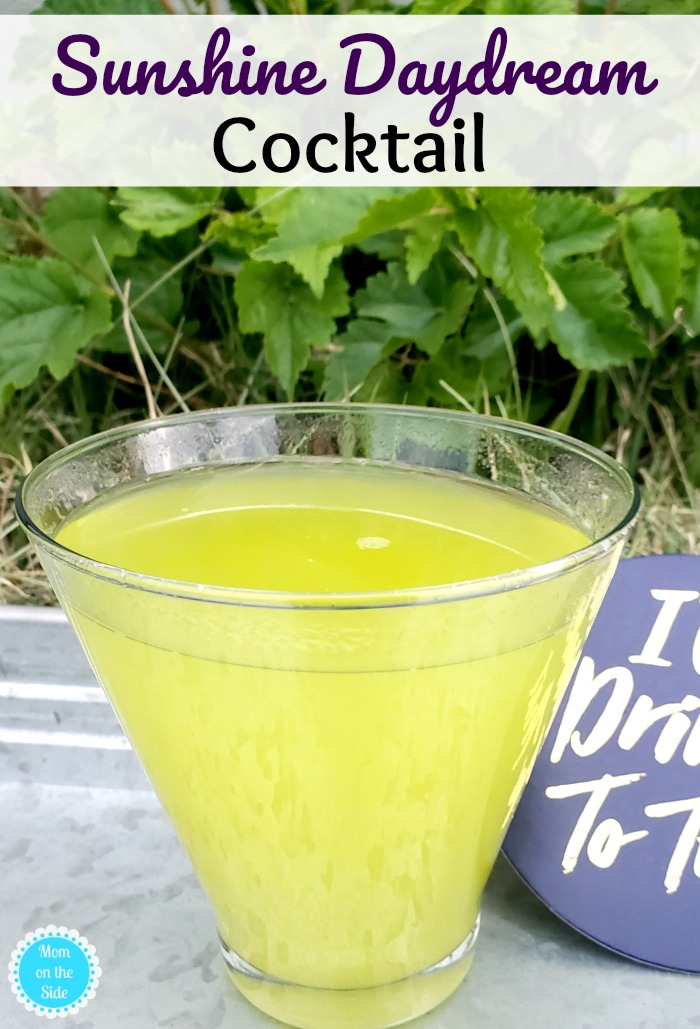 Sunshine Daydream Cocktail
Okay, let's be real. Usually, there are kids playing in the background of that image and the grass may or may not be freshly cut if your husband is like mine.
However, this Sunshine Daydream Cocktail is delicious in any setting but tastes just a bit sweeter when enjoyed outdoors with friends.
Sunshine Daydream Cocktail Ingredients
1/2 oz. 99 Bananas
1/2 oz. Midori
Splash of Pineapple Juice
Splash of Sprite
How to Make a Sunshine Daydream Cocktail
First, add 99 Bananas and Midori to a glass. Next, add in Pineapple Juice and give it all nice stir to mix things up. Finish off with a splash of Sprite and another little twirl before sipping.