It's safe to say that Pittsburgh is pretty well known for its museums. The Children's Museum of Pittsburgh is ranked 5th in the nation for families and there are four Carnegie Museums in Pittsburgh alone.
One reason Carnegie Museum of Natural History in Pittsburgh is one of the best is that it is home to what is considered the world's first specimen of the world's most famous dinosaur.
(I was provided with an all-expenses-paid trip to Pittsburgh.)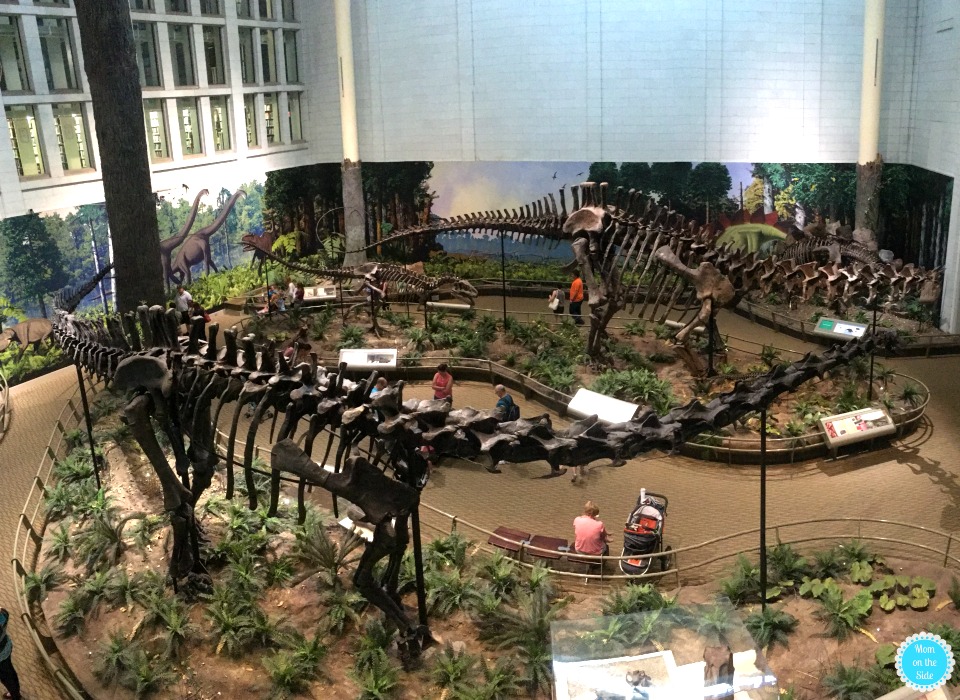 Why You Need to Visit
Carnegie Museum of Natural History in Pittsburgh
There are over 15 exhibits inside Carnegie Museum of Natural History in Pittsburgh. We didn't have a lot of time the day we went but managed to get in a few of them. You'll find everything from art, to minerals and gems, to wildlife and geology, population impact, and even dinosaurs!

Apatosaurus, Diplodocus, and Dinosaurs.
Oh, My!
We started in the Dinosaurs In Their Time Exhibit, where there are more than 230 objects on display. About 75% of them are original fossils from one of the finest paleontological collections in the world.
Even cooler, most of the exhibition's dinosaur skeletons are real, not replicas! This is a dino lovers dream! If that is your kid, you need to start planning a visit to Pittsburgh right now.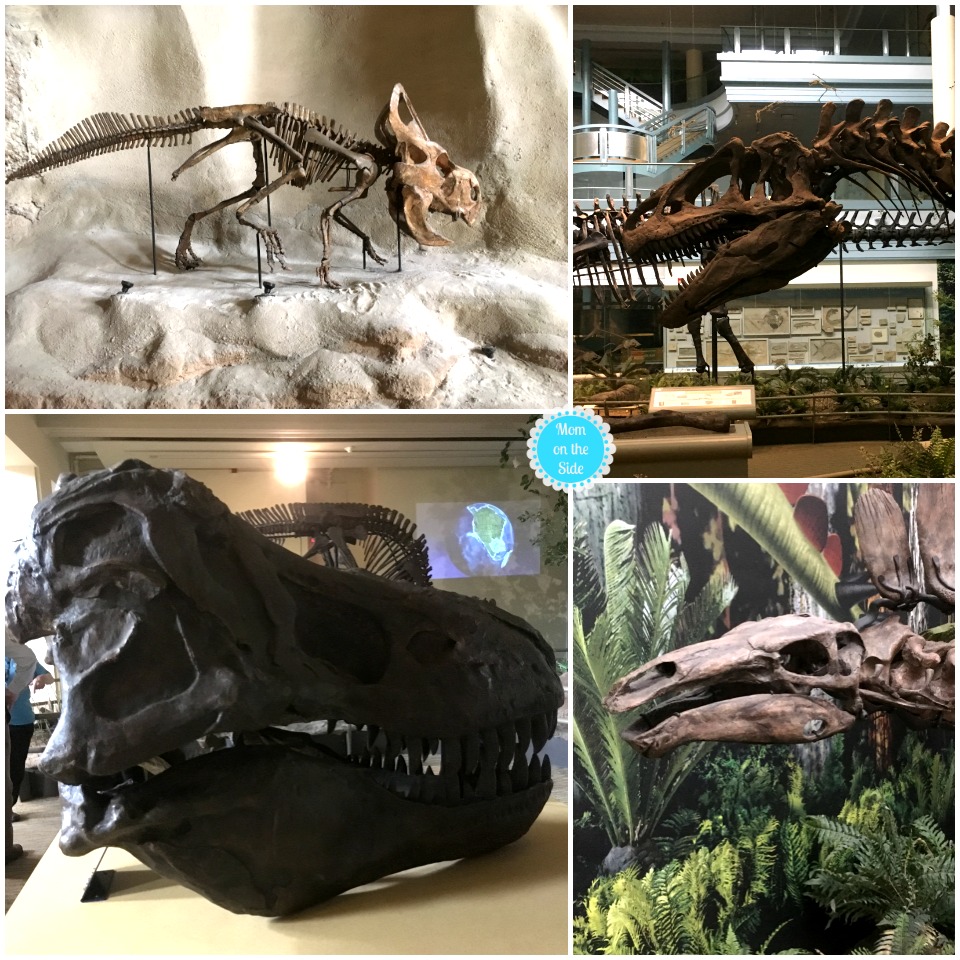 We Are In The Anthropocene Period
The exhibit that moved me the most at Carnegie Museum of Natural History in Pittsburgh was the current featured exhibit. We Are Nature: Living In the Anthropocene explores the interconnected relationship between humans and nature. Eye-opening to say the least with all its thought-provoking content and interactive exhibits.
From the damage being done to the coral reefs, to how scientists helped extinct animals and even a pair of shoes made from trash in the ocean. I learned so much about how humans are affecting the environment and sadly how many people think we aren't affecting it at all. This is probably my favorite museum exhibit to date and one I think everyone should visit.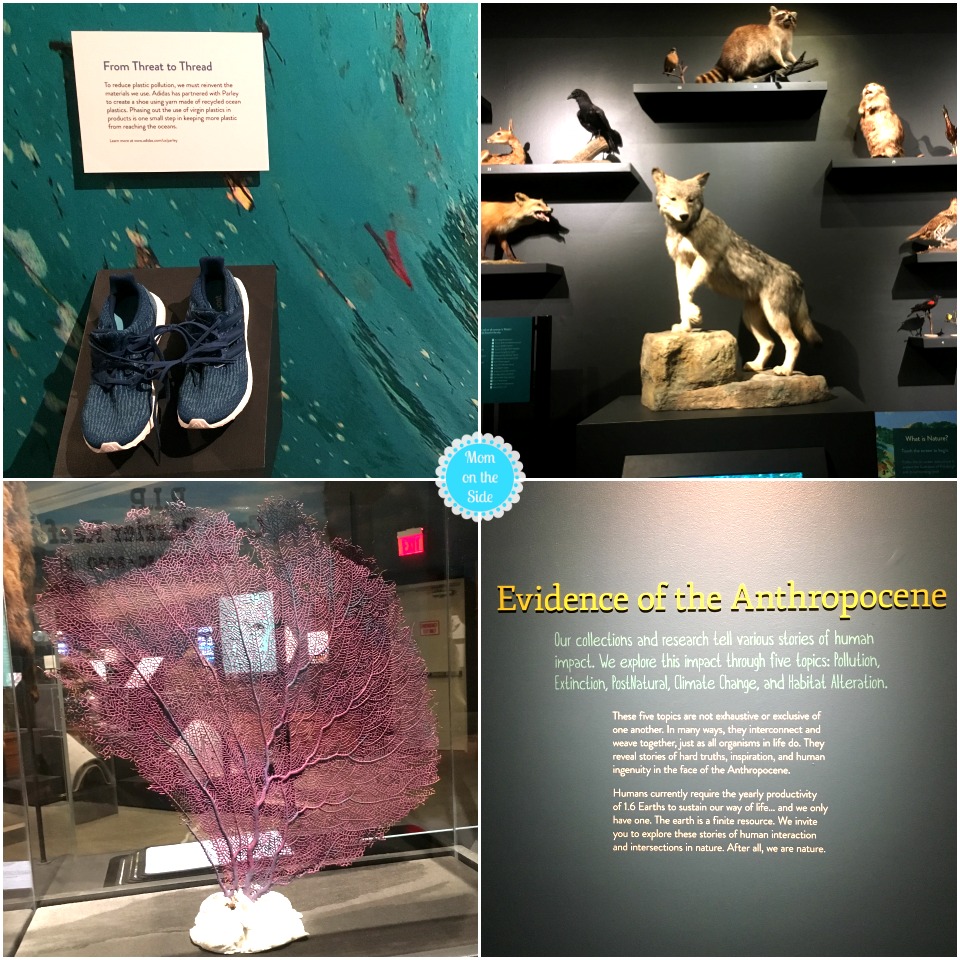 Working Paleontology Lab
The Paleolab Exhibit is a viewing window where you can watch paleontologists at work. They unpack, prepare, and analyze fossils and specimens right there for you to watch!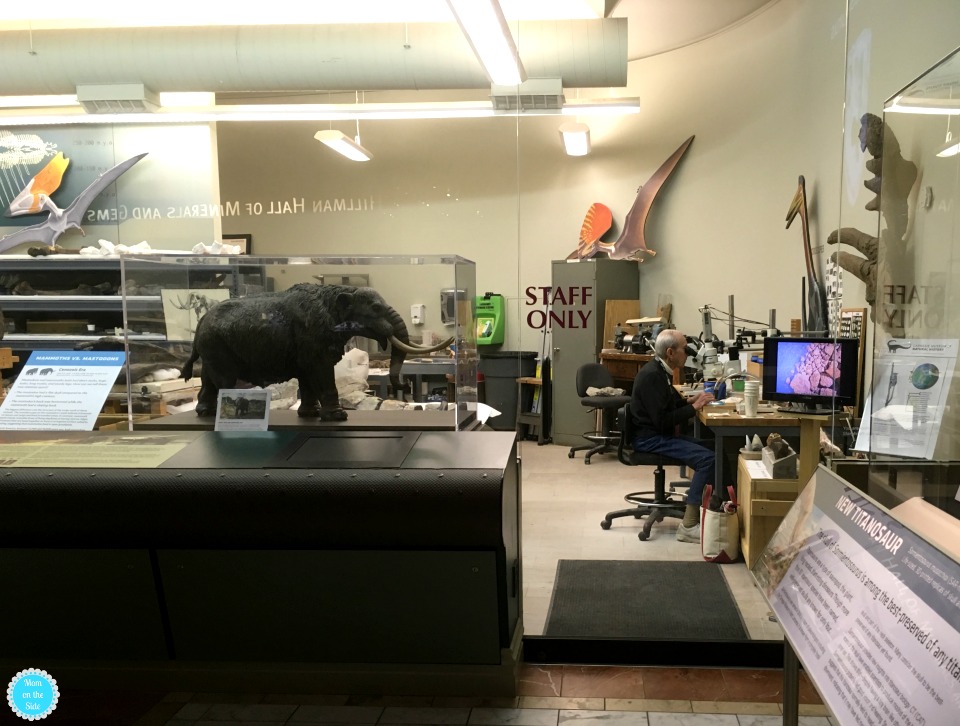 Explore the Ever-Changing Nature of Our Planet
One exhibit I wish I had time to stop in is the Benedum Hall of Geology. In this exhibit, there are four domes.
Three Earth-like domes highlight geological time and dating, fossils, shaping the Earth, and Pittsburgh geology while a fourth dome explores the origin, location, and economic development of coal, oil, and gas. Doesn't that sound interesting?!
Get Hands-On in the Bone Hunter's Quarry
Kids will LOVE the Bone Hunter's Quarry exhibit! This space is for kids 10 and under where they can dig for bones just like a real paleontologist. Protective goggles are required (and provided) and an adult must accompany children.
Attached to the Carnegie Museum of Art
We also stopped by the Carnegie Museum of Art that is attached to the Carnegie Museum of Natural History. I was in awe of the sculptures and architecture and furniture. I took SO many pictures but here are just a few of my favorite pieces.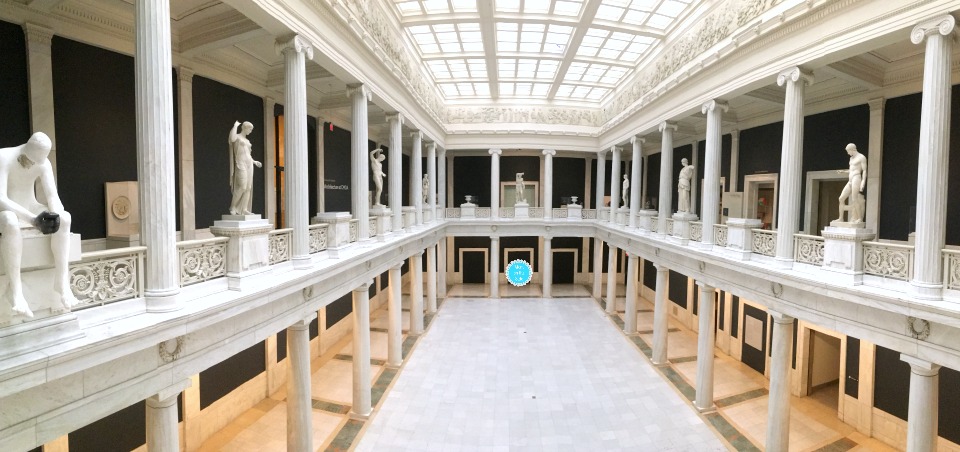 Carnegie Museum of Art's collection of more than 30,000 objects features a broad spectrum of visual arts, including painting and sculpture; prints and drawings; photographs; architectural casts, renderings, and models; decorative arts and design; and film, video, and digital imagery.