I remember when I was little, staying up and watching the news as they would track Santa. Telling us where in the world Santa was doing his Christmas Eve deliveries. I would try and keep my eyes open until he got to my house but I never made it.
If your kids are asking "Where's Santa?" check out the sites below and check in on Santa's Christmas Eve Journey as well as watch live reindeer feedings!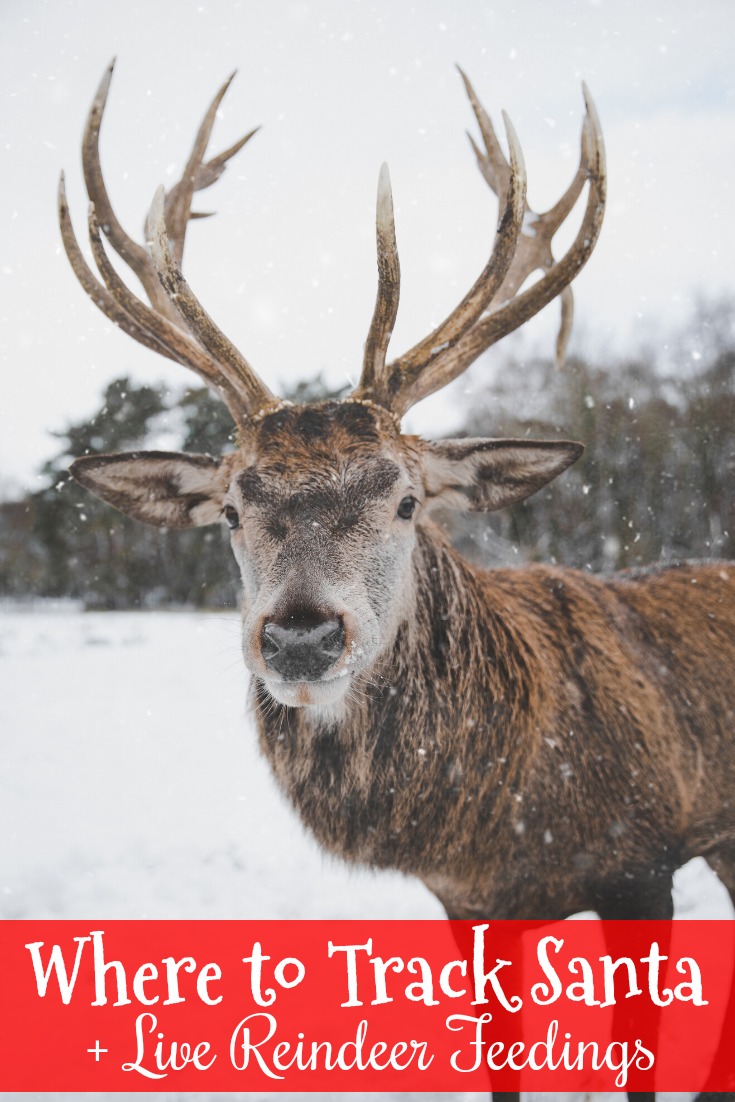 Where's Santa? Track Santa
and Watch Live Reindeer Feedings
Track Santa with Norad
Beginning December 1st you can track Santa at NoradSanta.com! Google helps all the little ones see where Santa is at on his journey and how soon they need to get in bed so he can make his stop!
Live Feed Of Santa's Reindeer
Another fun holiday activity for the kiddos is to watch a LIVE Feed of Santa's Reindeer. At 11AM ET starting November 18th Santa & Friends will feed the reindeer themselves. Then, at 7PM ET come back for Bedtime Stories with Santa!
Don't forget to get those letters to Santa sent in too! Check out these Free Letters from Santa for places to send those letters to get a response from the North Pole!