I have always been a collector of vacation memories. Pictures, little mementos, and fun ways to remember all of the adventures that were enjoyed. I've already passed that love onto my daughter, so now it's time to pass the love onto you. Check out these awesome ways to preserve vacation memories.
(This post may contain affiliate links to items that help preserve vacation memories.)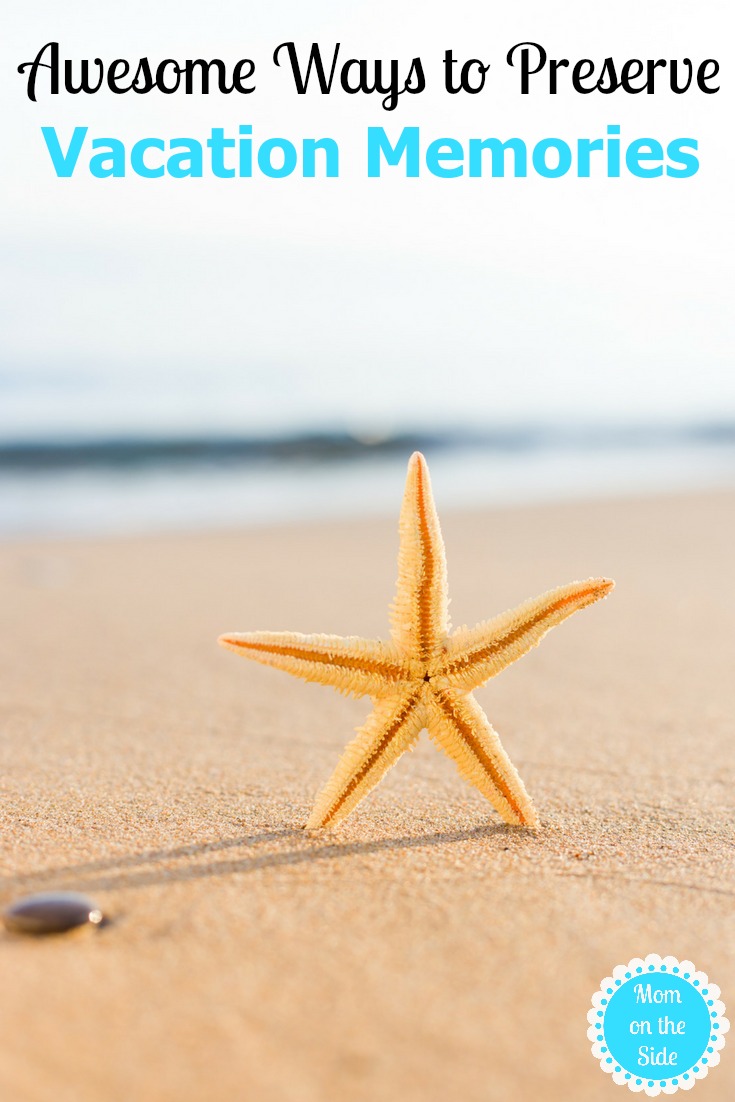 Ways to Preserve Vacation Memories
Shadow Box: Fill a Shadow Box with plane tickets, pictures, and other mementos from your trip. You can switch them out with each trip or fill a wall of memories.
Apothecary Jar/Cookie Jar/Clear Bucket: This is a great way to preserve vacation memories from a beach trip, camping trip, or other outdoor adventure. Fill your Apothecary Jar with sand and shells, rocks and twigs, or pinecones and needles to create a centerpiece that double as a memory!
Spoons: State Spoons are a great way to not only remember your trip but also to log your travels. Tween Girl collects State Spoons. She has them from places she has traveled to, her father and I have traveled to, and places friends have traveled to that we more than likely will never visit. She has a decent collection going and it's fun trying to get a spoon from every state!
Ornaments: Whenever you take a vacation, pick up an ornament for your Christmas Tee to remember that special trip. This has become my choice for preserving memories. I started on my first trip that involved a plane and no family. Every time I fly somewhere new, I pick up an ornament for our tree. I love getting them out every December and remember the fun I had.
Magnets: If you love displaying your memories on this fridge, this is for you! Collect a magnet from each place you have been and stick it right up on the fridge when you get home.
Stepping Stone: This is a great way for kids to preserve vacation memories! Pick up a DIY Stepping Stone Kit and gather up little things on your trips like pressed pennies, rocks, and shells to put in your stone. Start a path in the garden and make it longer with each trip!
Annual Picture: Gather everyone on your trip for a group photo! If you always take a family trip, have everyone do that same pose or action each year. It will be fun to see how everyone changes and grows over the years!
What fun ways do you Preserve Vacation Memories?