Relax with these twin pregnancy must haves for comfort!
You are pregnant with twins, now what? For starters, check out this month's Real Talk with Real Twin Moms Series for our answers on What It's Like to be Pregnant with Twins.
Then, add these twin pregnancy must haves for comfort to your shopping list. Each one of these items made life easier and more comfortable when I was pregnant with twins.
I'm sure there are a few others, but mommy brain has gotten the best of me over the last four years!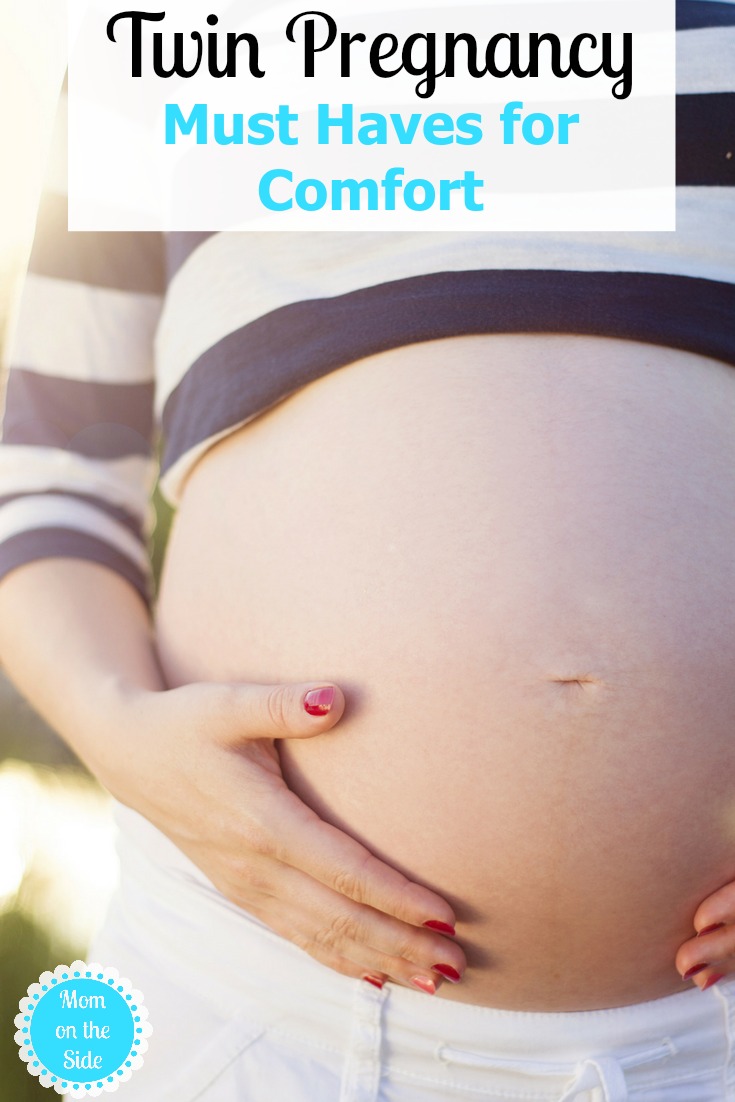 Twin Pregnancy Must Haves for Comfort
#1 Body Pillow: So you can get somewhat of a comfortable nights sleep when you get bigger.
#2 Loose Fitting Flip Flops: For when your feet swell out of your shoes.
#3 Loose Fitting Dresses: For comfort, especially around the house.
#4 Great Lotion: To keep your skin hydrated and help reduce stretch marks.
#5 Panty Liners: To protect you during leaks.
#6 Ponytail Holders: For extending your regular jeans a bit longer as your belly grows.
#7 Books About Twin Pregnancy: For advice and what to expect during a pregnancy with twins.
#8 Calendar or Planner: To keep track of all the appointments and things that need done when.
#9 Quality Water Bottle: Keep yourself hydrated with a good water bottle you can use everyday.
#10 Maternity Swimsuit: Swimming gives your belly and body a much needed break from the extra growth and weight.
#11 Wrist Braces: Carpal Tunnel is common during twin pregnancy, and I can tell you firsthand that it is painful. What made it bearable were wrist braces.
What were your twin pregnancy must haves?