The Big Bang Theory The Complete Series is now available! Make rewatching even more fun with The Big Bang Theory BINGO!
Sheldon, Leonard, Howard, Raj, Penny, Amy, and Bernadette are one of my favorite groups to watch in syndication. I laugh so many times during each episode at their quick and witty comments, literalism, and pranks.
(I was provided with a digital code in exchange for my exchange. Any opinions are 100% my own.)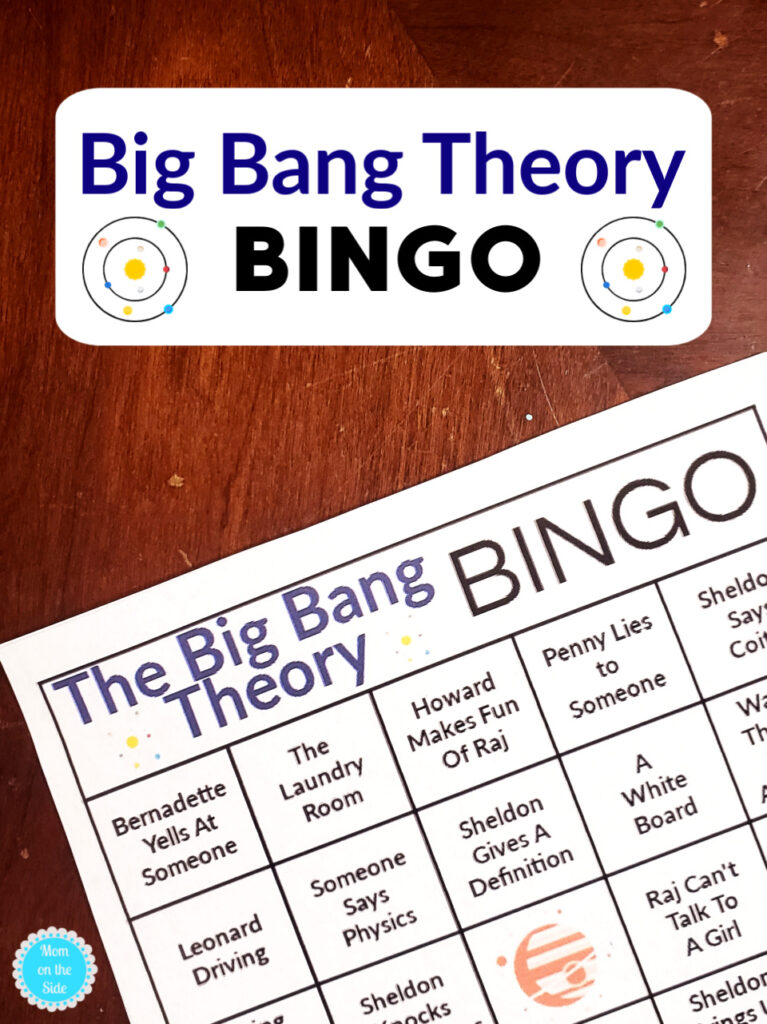 The Big Bang Theory BINGO
Each space on this BINGO card is something you will encounter almost every episode. From take out in the apartment, to mentioning superheros, to Bernadette yelling.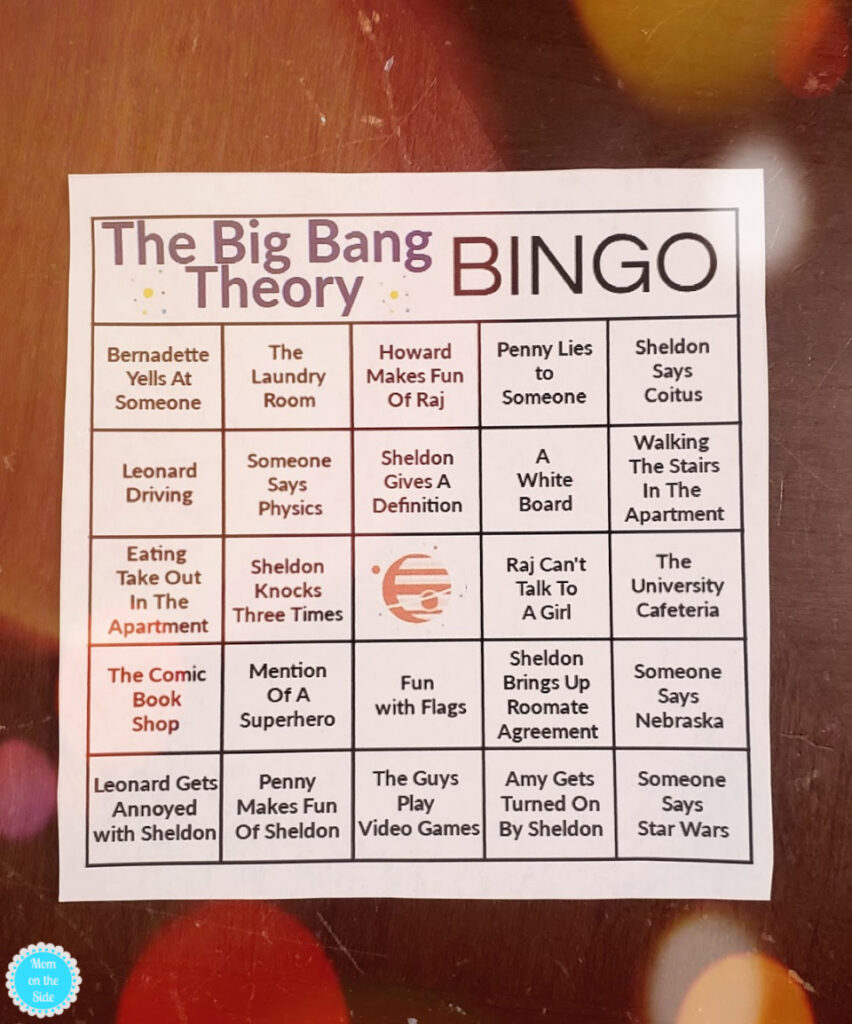 Do you have any favorite moments from The Big Bang Theory? Two of mine are the time Leonard dressing up as Inspector Gadget and the first time Sheldon saw Amy in her wedding dress. All the classic one liners are my favorites, too!
The Complete Series of this blockbuster comedy follows the hilarious trajectory of best friends Leonard Hofstadter and Sheldon Cooper: geniuses in the lab and challenged in the real world. Yet both somehow manage to entangle themselves in wedded bliss: Leonard with his street-smart neighbor, Penny, and Sheldon, after a long courtship, with Amy, a successful neurobiologist. Across 12 universally beloved seasons, they and their friends—fellow scientist Howard, his adorable microbiologist wife, Bernadette, and astrophysicist bachelor Raj—attempt to solve quotidian conundrums posed by academia, family crises and video games while solving world-changing problems in physics. Proving, ultimately, that what matters most in the universe is fun, friendship and a well-founded theory. Oh, and a Nobel Prize would be nice.
See how long it takes you to get a BINGO while watching The Complete Series of The Big Bang Theory! Grab the printable BINGO card below and order The Big Bang Theory Complete Series today from Amazon, Walmart, Target, and Best Buy!
–> PRINT HERE <–
The only way to see The Big Bang Theory: The Complete Series commercial free is to own it on Digital, Blu-ray & DVD. All individual seasons are available to purchase here: http://www.ownwbtv.com/?bigbangtheory. All seasons are also available to own at all major digital retailers; including iTunes, VUDU, Amazon Prime, and Google Play.