Sugar Cookie Whoopie Pies
Perfect for Christmas Cookie Trays and gifting!
You know those "I want to eat all the things" moments? That's what happens to me at Christmas. While standing around the dessert table.
I really don't eat them all, but I do love Christmas treats, and baking is my jam when the holiday season hits! The music cranks up in the kitchen, the baking utensils come out, and deliciousness fills the air. Recently, it was the deliciousness of Sugar Cookie Whoopie Pies!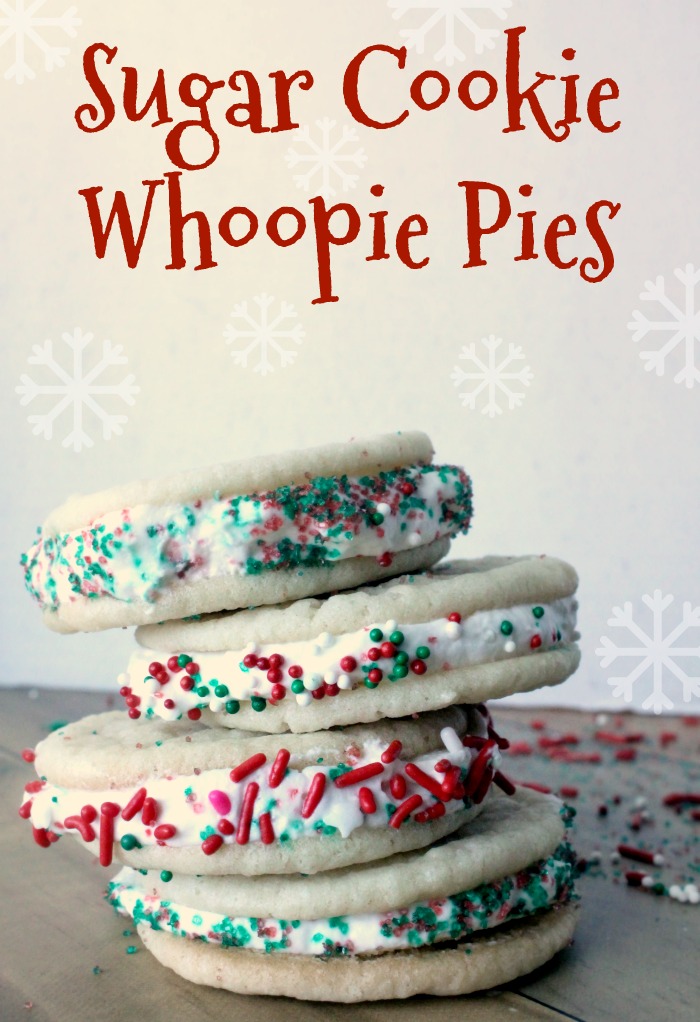 We've already been through two rounds of Christmas sugar cookies the kids decorated. You know, the ones where half look amazing and the other have only a loving mother with children would eat.
I wanted to do something different as soon as I spotted International Delight Sugar Cookie Creamer at Walmart the other day. Did you know that heavy whipping cream and coffee creamer make the most amazing creamy filling? It's great for making cookie sandwiches!
If you haven't ventured beyond adding flavor to your coffee with International Delight, you should give it a try! It's a fun and delicious ingredient that can be used in all sorts of recipes, just like these easy Sugar Cookie Whoopie Pies. Seriously, these are SO easy!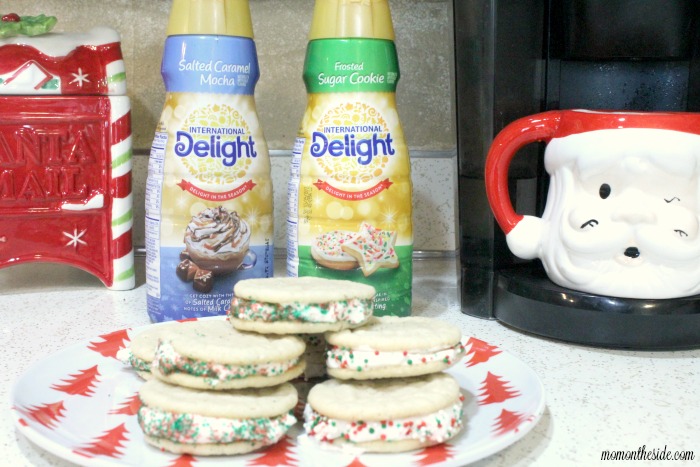 How to Make
Sugar Cookie Whoopie Pies
Ingredients
1 Dozen Sugar Cookies (homemade, refrigerated dough, however, you want to make them!)
1 Cup Heavy Whipping Cream
1/2 Cup International Delight Sugar Cookie Coffee Creamer
Holiday Sprinkles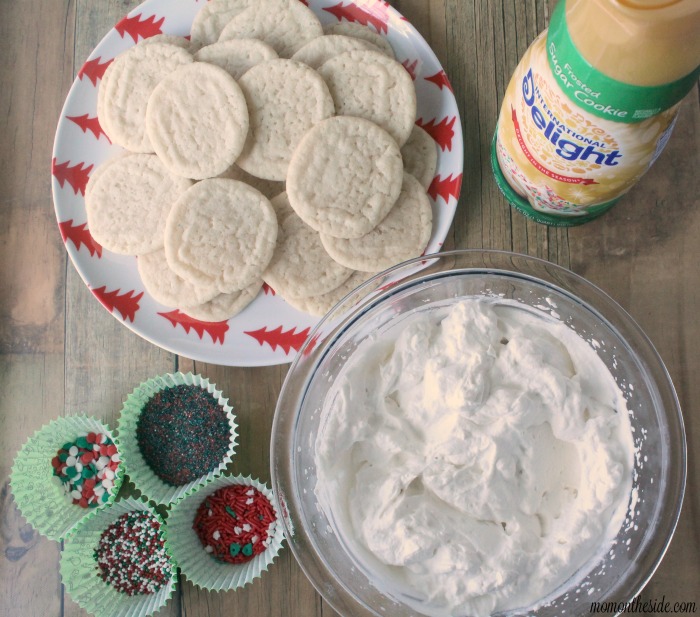 First, begin baking the cookies. While they are baking, mix together the filling with heavy whipping cream and Sugar Cookie coffee creamer.
After some fast whipping for about a minute or so, you'll a spreadable cream filling with just the right hint of a sugar cookie!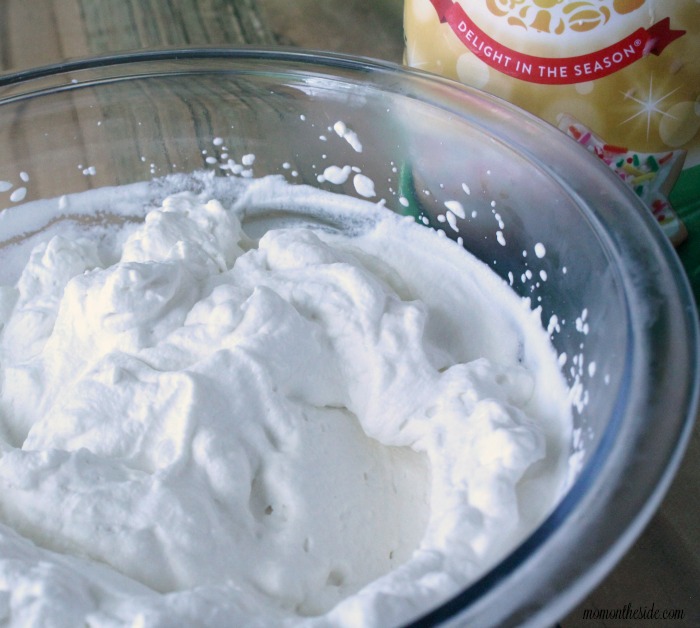 Now it is time to assemble the Sugar Cookie Whoopie Pies! Scoop a generous spoonful of the cream filling onto one cookie, and top it with another cookie. Give it a gentle smoosh, and place it on a cookie sheet. Repeat with the remaining cookies.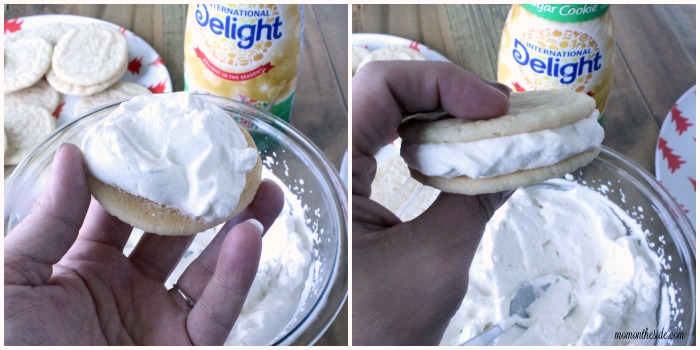 When all your whoopie pies are made, it's time to add a festive touch with holiday sprinkles! Hold them one by one over a plate, and spin it in a circle in your hand while you apply sprinkles. Place them back on the cookie sheet and set in the freezer for 10-15 minutes to stiffen the filling.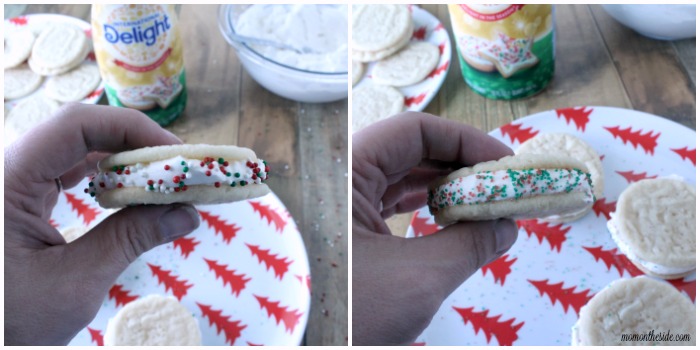 My husband went nuts over these when he got home from work the other day. He said they tasted like an ice cream sandwich when eaten straight from the freezer!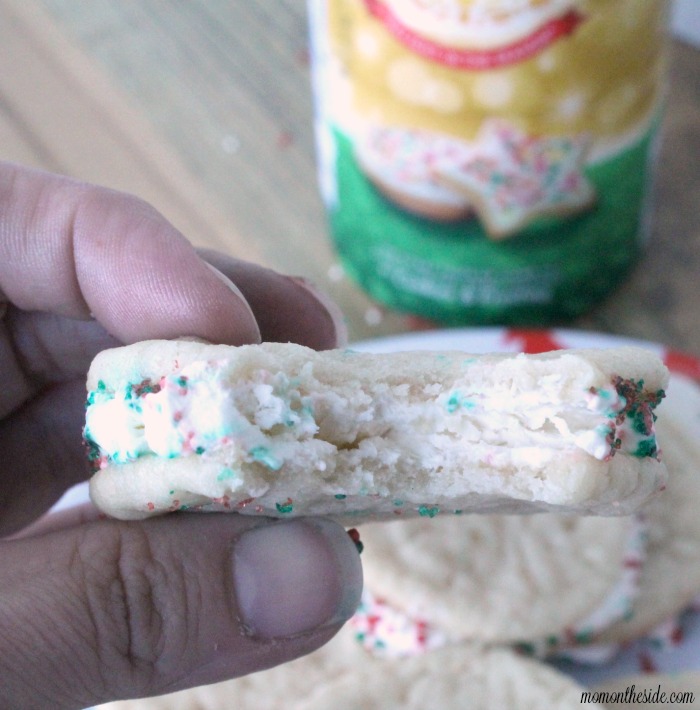 Take them about of the freezer 10-15 minutes before plating up for holiday parties, or packing and delivering as gifts!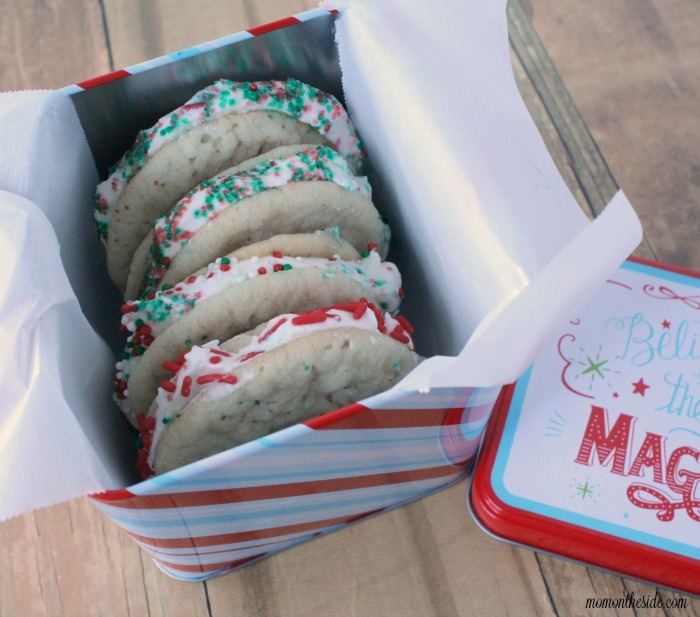 Now you can start your morning with a flavorful cup of coffee, and enjoy a little dessert with International Delight! You can make all sorts of these cookies, with their various coffee creamer flavors.