Start a Garden for FREE with these tips! If you are starting a garden on a budget these gardening freebies are a great place to start.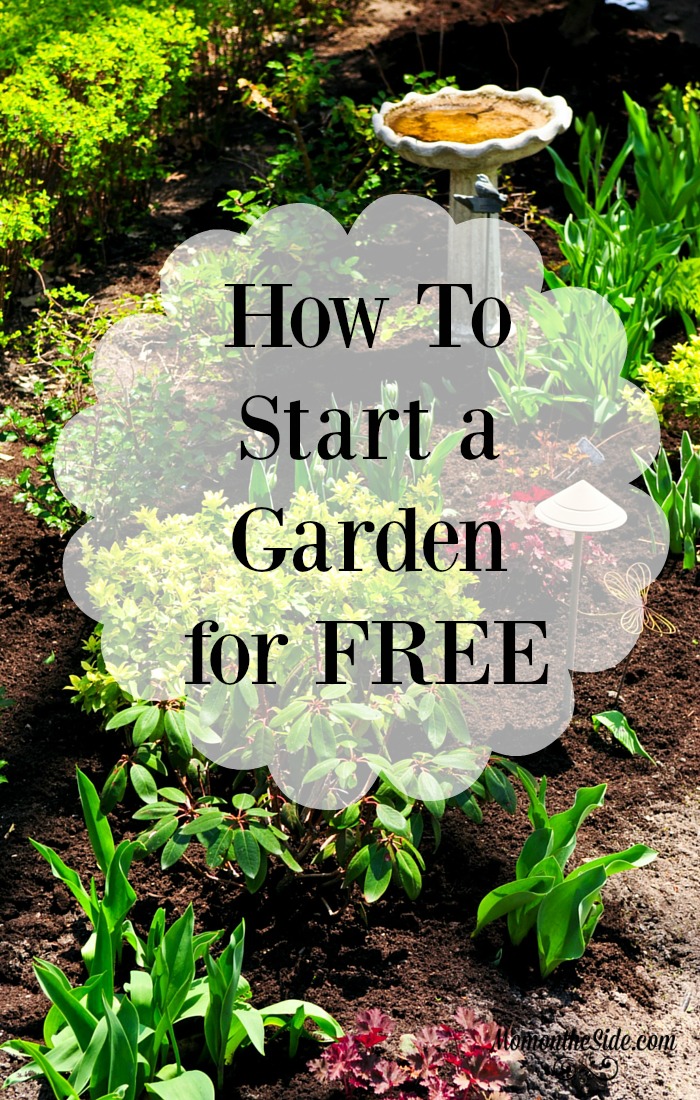 Do you have garden? My son has been asking for a garden for months now. A little kids garden he can feel proud of growing!
We're anxiously looking forward to planting weather so we can get started. I don't want something too difficult or time consuming because the attention span of kids changes rapidly
How to Start a Garden for FREE
FREE Garden Planning Tools
Plan out your garden space using free garden planning tools. Request this free Gardener's Idea Book and visit the sites ones below that are free or offer a free trial:
FREE Mulch or Compost
Check with your local recycling center to see if they offer free mulch and compost. Generally you have to bag it up yourself but it is worth it for free or even really cheap.
You can also check ChipDrop to see if they are in your area. They connect gardeners looking for mulch with arborists or tree companies looking to get rid of it.
If you want to learn more about composting, download one of five FREE Compost eBooks HERE!
FREE Fertilizer
Score FREE Coffee Grounds at Starbucks to use for fertilizer. Our Starbucks sets out bags of coffee grounds in front of the counter that you can help yourself to. They must be pretty popular because the basket is usually empty when I am there.
FREE Seeds
Check online exchange groups and forums, as well as social media, for people to swap seeds with. The ones below are great places to get started:
Facebook – search your city and "seed swap" to find a local group
Other Garden Freebies to Start a Garden
Request a free brochure and sample pack from Benner's Garden. They make fencing and other items to keep pests and wildlife out of your garden.
Grab these free garden printables to create a garden notebook! There are pages for planning, tracking, garden chores, seed sorting, and more.
Are you part of gardening club? Request free samples of Osmocote Plant Food for your group!