These deliciously easy Red Velvet Whoopie Pies will have you coming back for more. You guys really loved the Christmas Sugar Cookie Whoopie Pies I whipped up and I thought why not make some for Valentine's Day! This whoopie pie filling is a bit different and there are two different ways you can make them.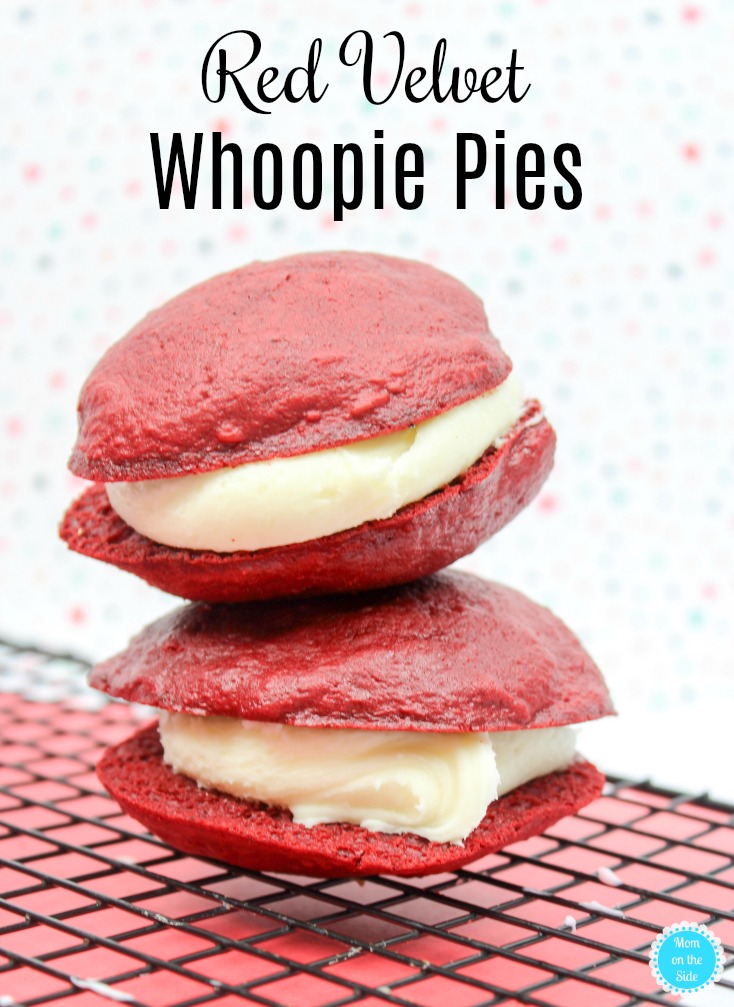 Red Velvet Whoopie Pies
Ingredients for Red Velvet Whoopie Pies
1 box of Red Velvet cake mix
1/2 Cup of Flour
Container of Cream Cheese Icing (or make your own whoopie pie filling by beating together 1 Cup of cold heavy whipping cream with a jar of marshmallow fluff)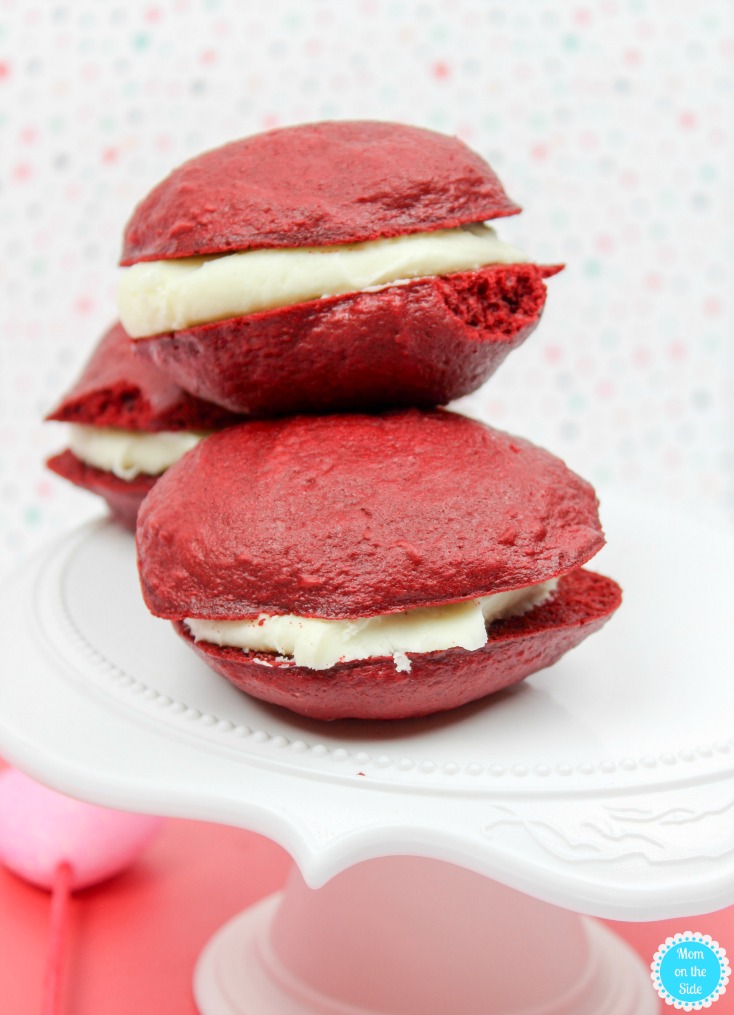 How to Make Red Velvet Whoopie Pies
First, mix Red Velvet Cake Mix according to the box. Then, add 1 cup of flour to make the mixture a bit thicker. Next, drop spoonfuls of the mix on a cookie sheet, about 2 inches apart. Bake the whoopie pies for 15 minutes at 350 degrees.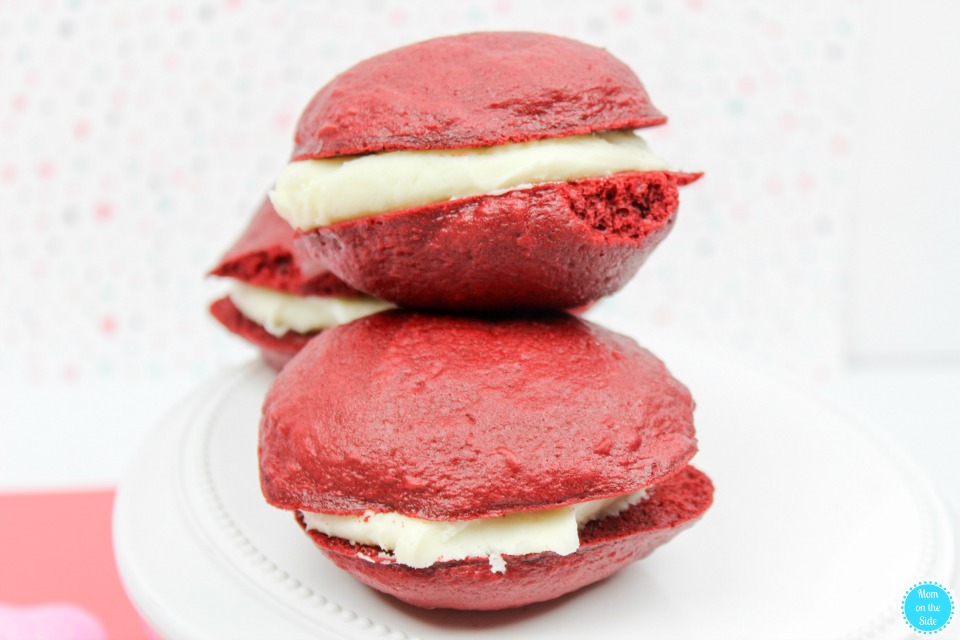 Once they are cooled, spread your desired amount of cream cheese icing or homemade whoopie pie filling on one side of the whoopie pie and then top with another whoopie pie. Serve immediately or store in airtight container or the fridge until you are ready to devour. While these Red Velvet Whoopie Pies are good any time they make a delicious Valentine's Day Dessert!