After all the I've been sharing about our (all expenses covered) trip to Pittsburgh you may think we ate the entire time. Honestly, we did eat a lot but we also experienced a few of the many things to do in Pittsburgh.
One was a baseball game at Pittsburgh Pirates PNC Park! The Pirates took on the Arizona Diamondbacks while we were in town and oh my gosh you guys…THAT STADIUM!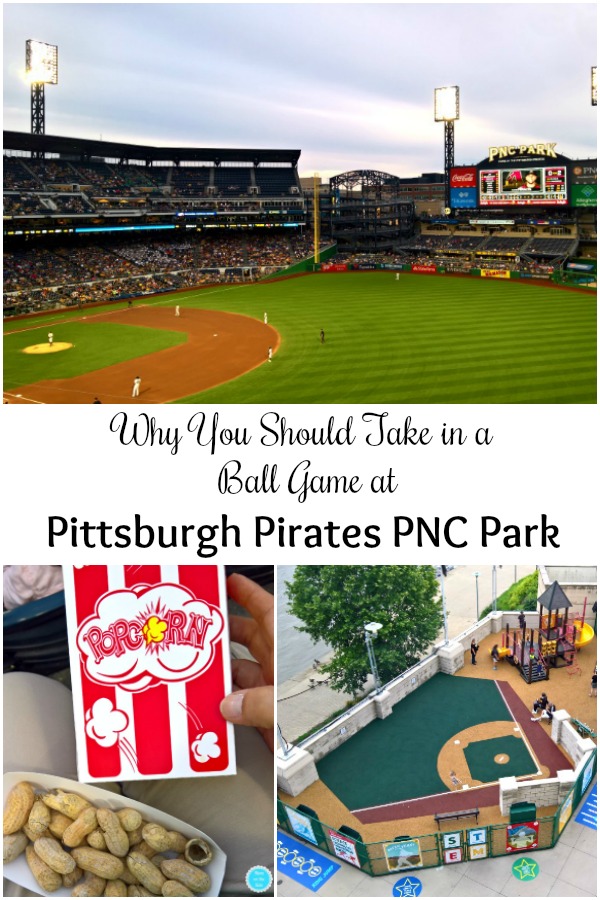 Why You Should Take in a Ball Game at Pittsburgh Pirates PNC Park
Amazing View of Pittsburgh Skyline
from PNC Park
Pittsburgh Pirates PNC Park literally blew me away, for several reasons. I wanted to share them with you today so you can put this experience on your bucket list because first and foremost, THE VIEW of Pittsburgh!
Sprawling buildings with unique architecture, sky for miles, beautiful bridges and the Allegheny River. We sat in Pirates Cove Section 204 but I'm pretty sure there isn't a bad seat in that stadium.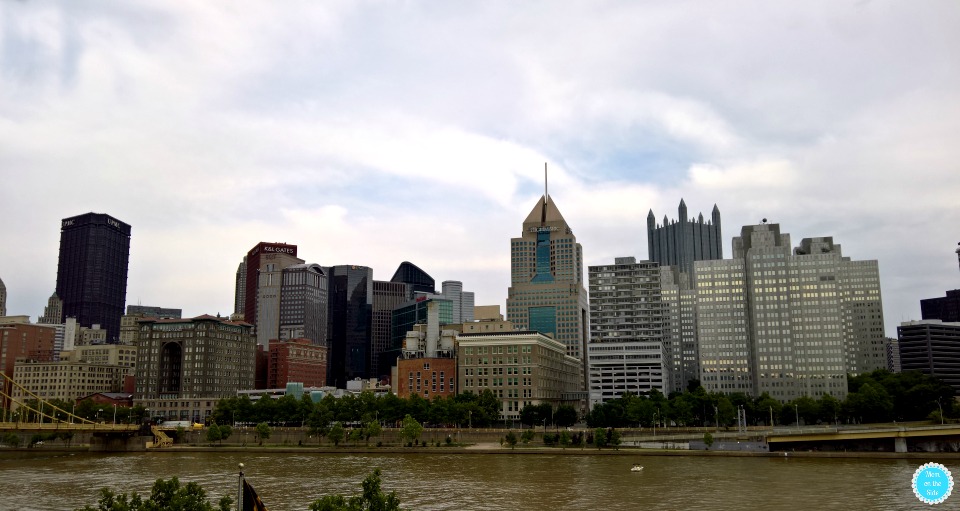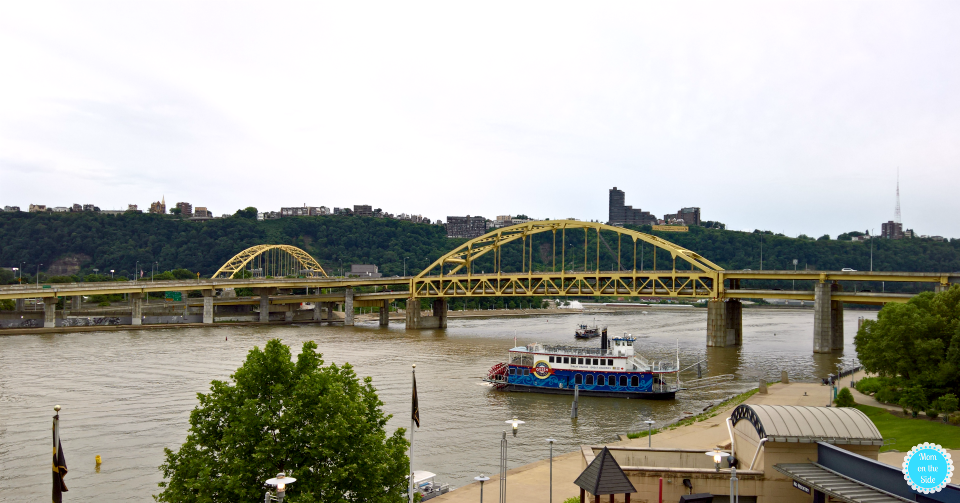 So Many Delicious Food Options at PNC Park
All the food pictures I took during my trip to Pittsburgh and I only remembered to take a picture of the peanuts and popcorn at the Pirates Game. In my defense, the view grabbed 98% of my attention but the box of macaroni with bacon bits and crushed potato chips got the rest of it.
That's what I chose instead of pizza, chicken wings, ice cream, sandwiches, salads, or beer and wine, and the list goes on. Heck, they are evening serving up Primanti Bros. inside PNC Park!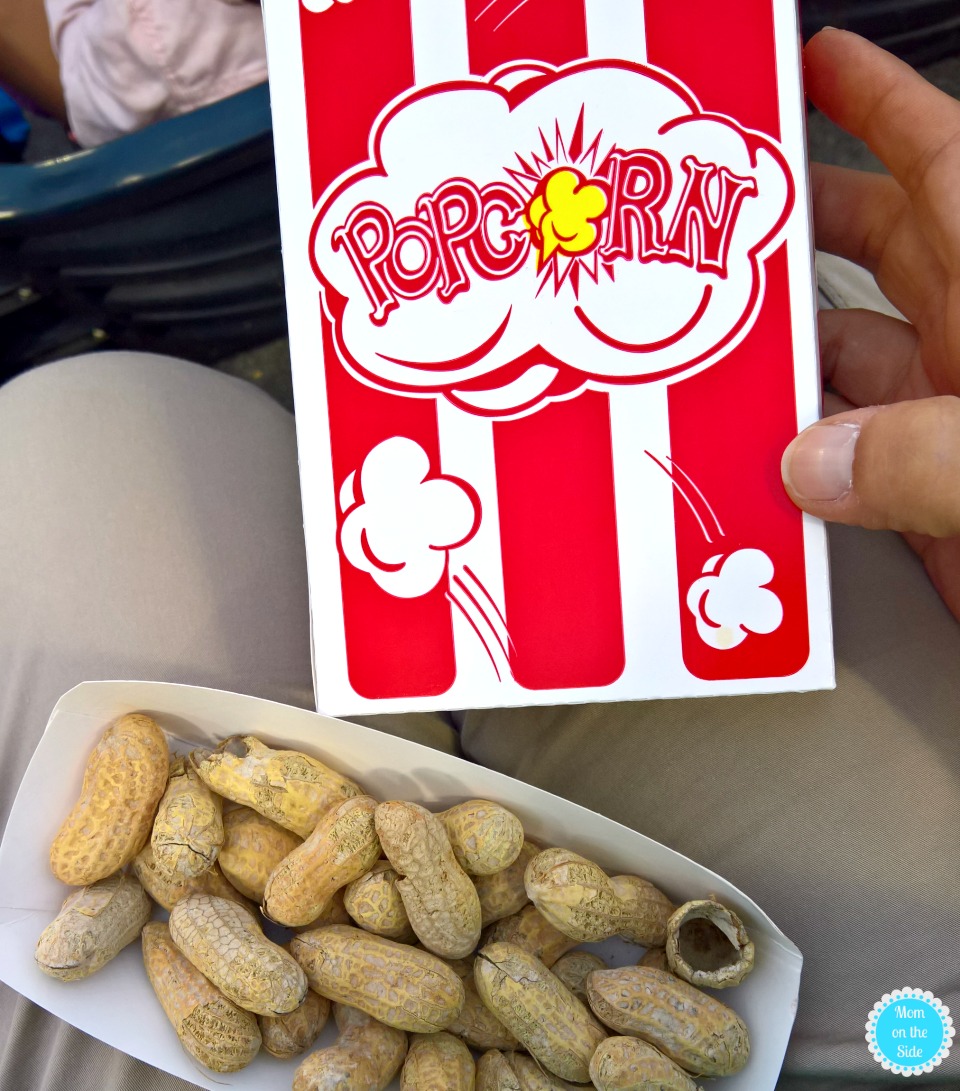 Sweet Play Area at PNC Park
Little kids want to go to baseball games too but they can't always sit in a sit for hours. When they get antsy they can run off energy in the sweet play area at PNC Park.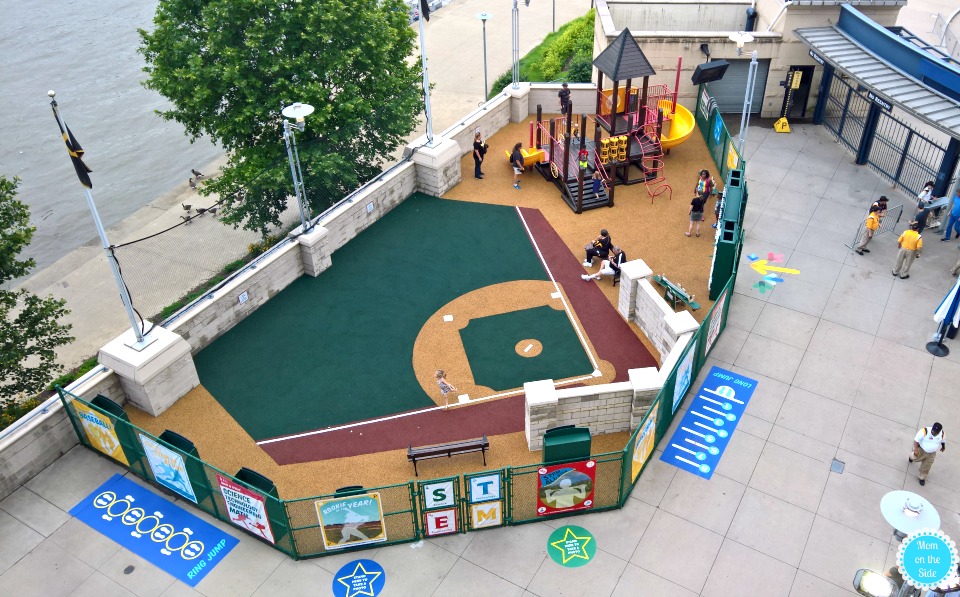 All You Can Eat Seats at PNC Park
I mentioned that we sat in the Pirates Cove Section during the game. The special thing about that section is they are all you can eat seats at PNC Park.
You get a wristband when you get up there which gets you unlimited soda, popcorn, and peanuts during the game. Plus, you get this view. How awesome is that?!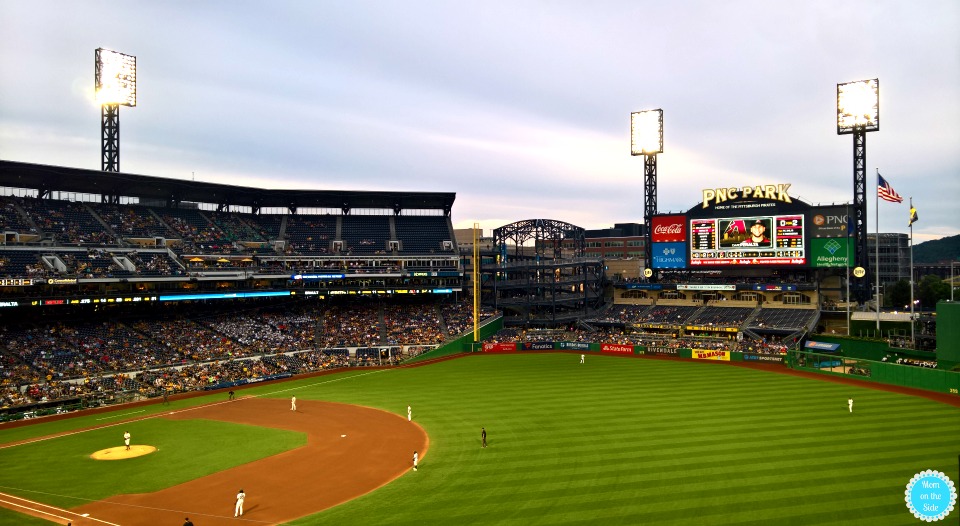 These are just a few reasons why you should take in a ball game at Pittsburgh Pirates PNC Park. It's a beautiful stadium and you can feel the history and love for the game all around you.
Next time you are in Pittsburgh during baseball season, get yourself tickets to a Pirates game!