Plan some outdoor fun for kids with these nature scavenger hunt printables! These make for fun camping activities for kids or just easy fun on a beautiful day.
With temps finally staying around the 70's we are enjoying a lot of time outdoors. Playing at the park, riding bikes, sitting around the fire pit, and just hanging out in the yard. It feels great to be outside, doesn't it?!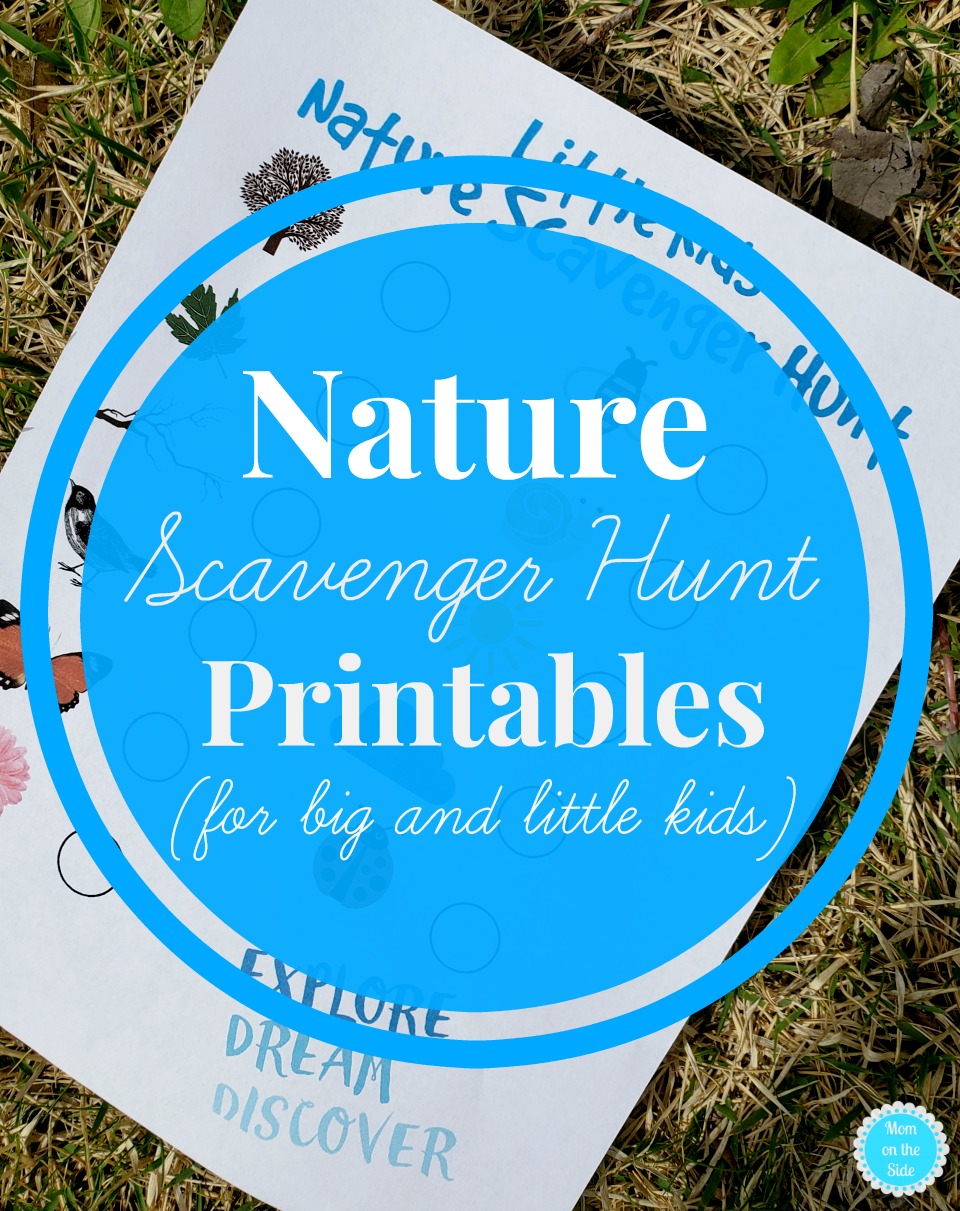 Nature Scavenger Hunt Printables
for Little and Big Kids
Kids have always loved scavenger hunts and the excitement of the challenge they offer. I remember doing them at birthday parties when I was little and one for a bachelorette party in my 20's.
I also love creating scavenger hunts and my newest one is a printable Nature Scavenger Hunt! There are two different hunts, one for little kids and big kids. Each with different things to find.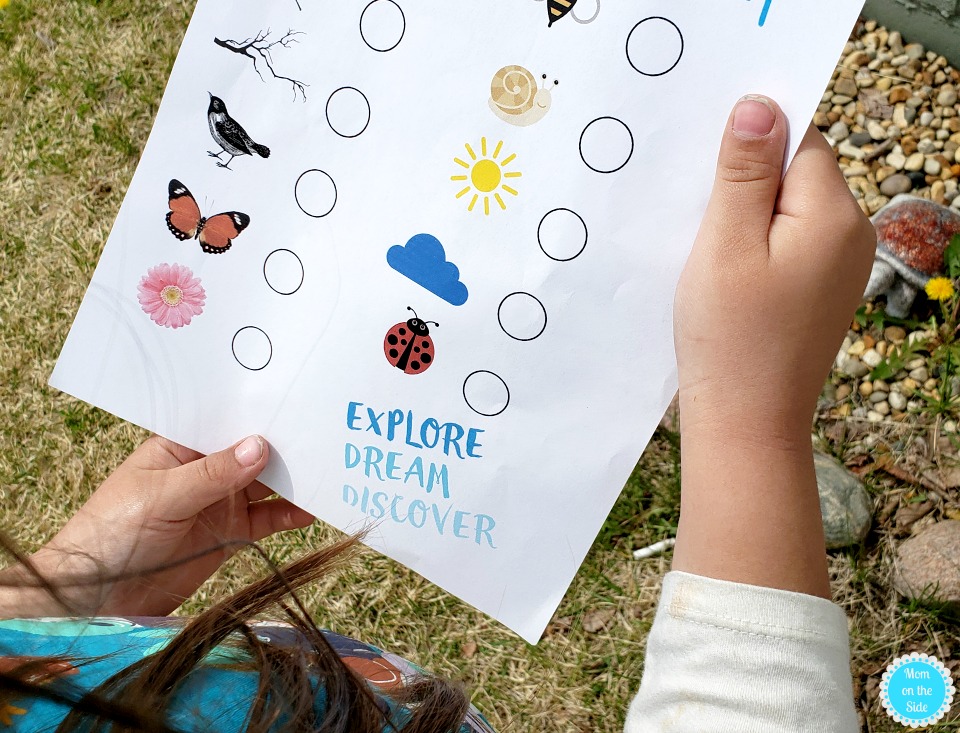 Little Kids Nature Scavenger Hunt
The little kids nature scavenger hunt has pictures of the items they need to find. The day we did our scavenger hunt we found all of the items except for the snail, bee, butterfly, and ladybug.
It's still pretty early and a bit chilly right now for those guys to be easy to find. My twins sure did dig around and lift all the rocks to look for snails though so they still had a lot of fun.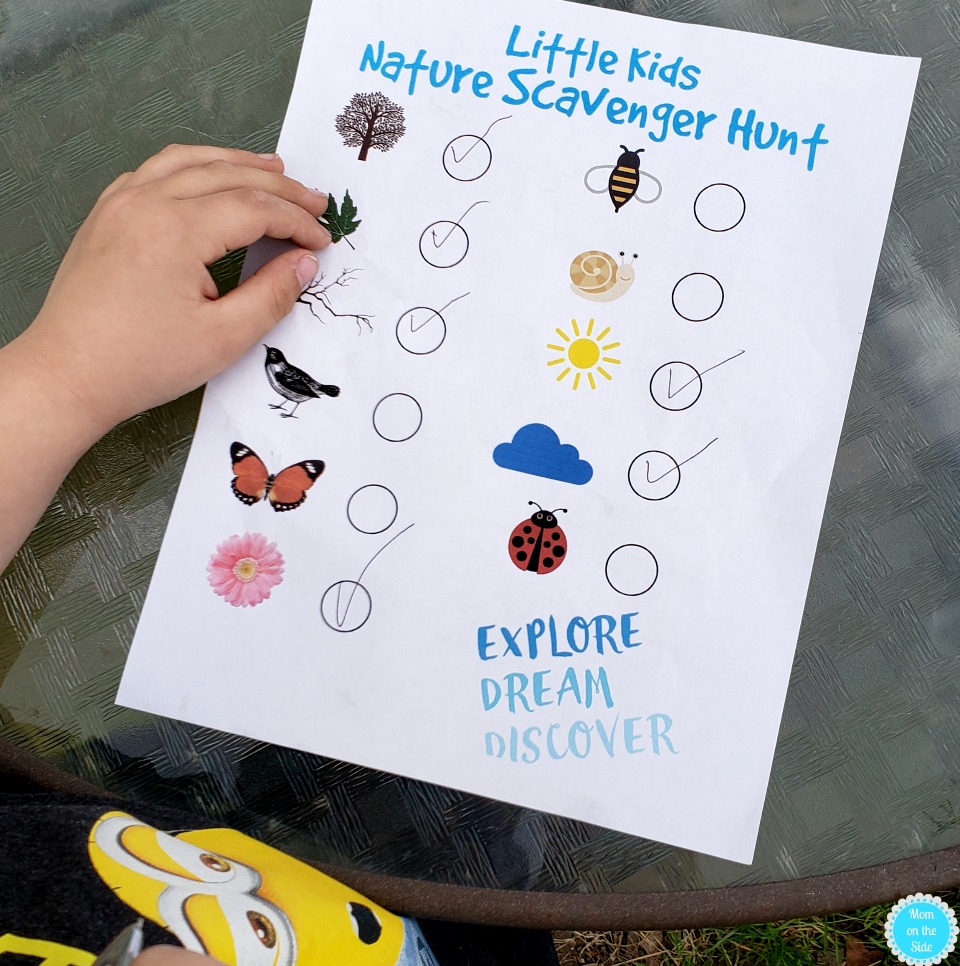 Big Kids Nature Scavenger Hunt
The big kids scavenger hunt is written out in words with items that might be a bit more tricky to find. Parents could also do this one with their younger children and read the words to them.
This would also make another great camping scavenger hunt as all of the items, except maybe a berry bush, should be found in a campground too!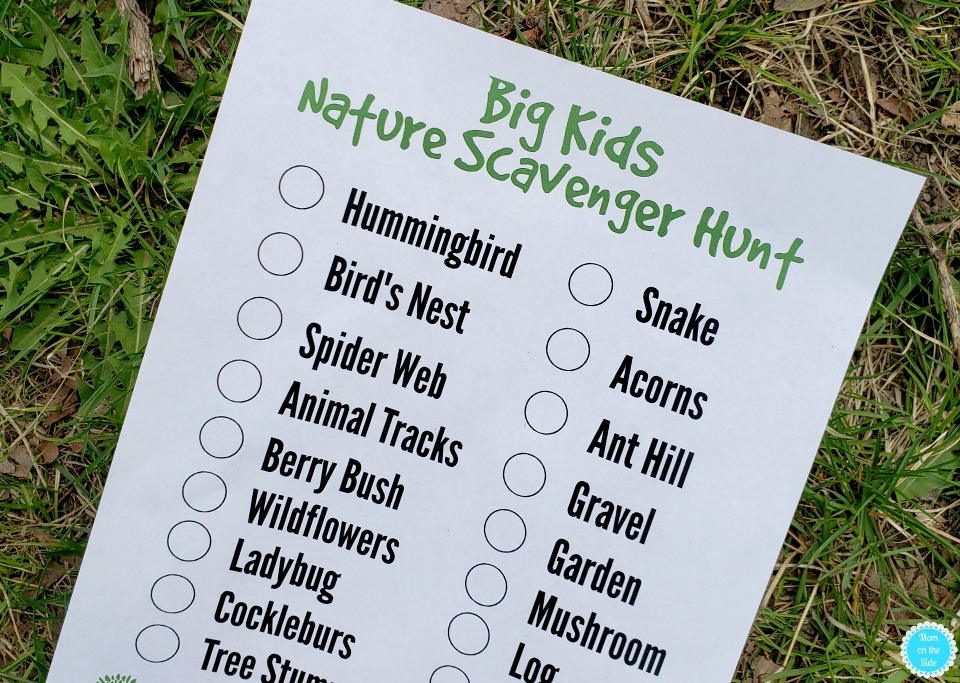 You can grab both of these printable Nature Scavenger Hunts below for your next outdoor adventure! For more scavenger hunt ideas, check out my Scavenger Hunts Pinterest Board.
–> Little Kids Scavenger Hunt <–
–> Big Kids Scavenger Hunt <–