This Thirsty Thursday I've got mouthwatering lemonade recipes for summer to share with you! Next to sun tea, there is nothing better than a cold glass of lemonade in the middle of summer. Light, refreshing, and flavorful. Makes me wish I had a glass sitting in front of me right now.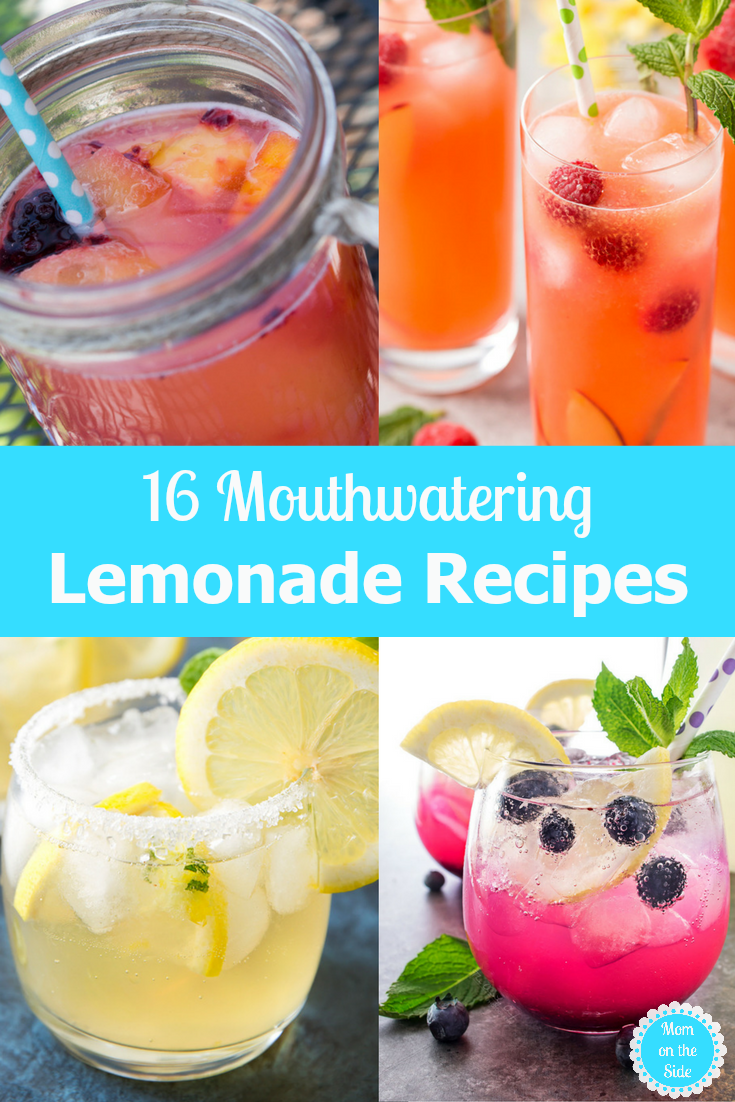 16 Mouthwatering Lemonade Recipes
You are reaching for your pitcher already, aren't you? Which one are you going to make first? That Sour Cherry Lemonade is calling my name! Plus, if you're thinking about lemonade stand ideas for the kids, kick it up a notch with one of these and I bet you sell out in no time.