Sitting behind me in the airport terminal coming home about two years ago, was a puzzle cube champion. He sat there flipping through the cube in less than a minute and had me in awe. I've played with a puzzle cube since childhood and have never been able to complete it. What about you?
If the answer is no, you're going to love brain teaser fun for all ages with Cube-tastic puzzle cube! Learn all about it in today's sponsored post with Pai Technology.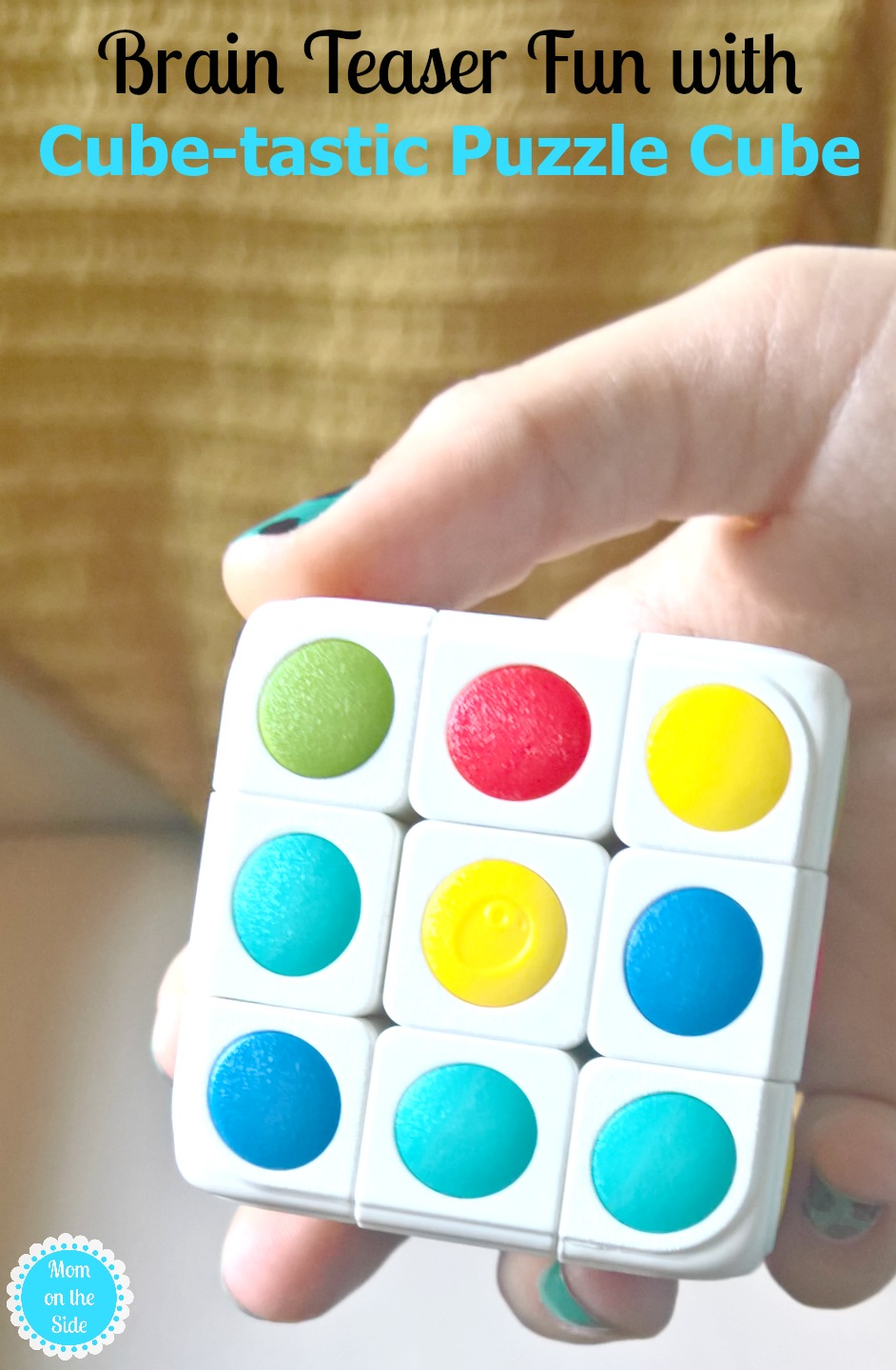 Brain Teaser Fun with
Cube-tastic Puzzle Cube
A throwback to the puzzle cube, Cube-tastic teaches you how to master the cube and solve it in under a minute. Hey puzzle champ, we are coming for you! Designed for ages 5+ and so far my 15-year-old daughter has been doing most of the puzzle cube solving.
She has an original puzzle cube that she's completed but using 3D Augmented Reality technology makes it a whole different kind of fun.
The cube itself has colored dots on all sides, just like the original. The difference is, Cube-tastic includes a free app that is compatible with iPhones, iPads, and Android Devices. Using the app, you unlock new combinations for endless play.
How does Cube-tastic work?
#1 Rearrange the cube so the colors are not lined up.
#2 Scan the center dot of each color using the app.
#3 Solve the cube following the steps on the app. The number of steps depends on how rearranged the puzzle cube is, and as of now we've had as many as 36 steps!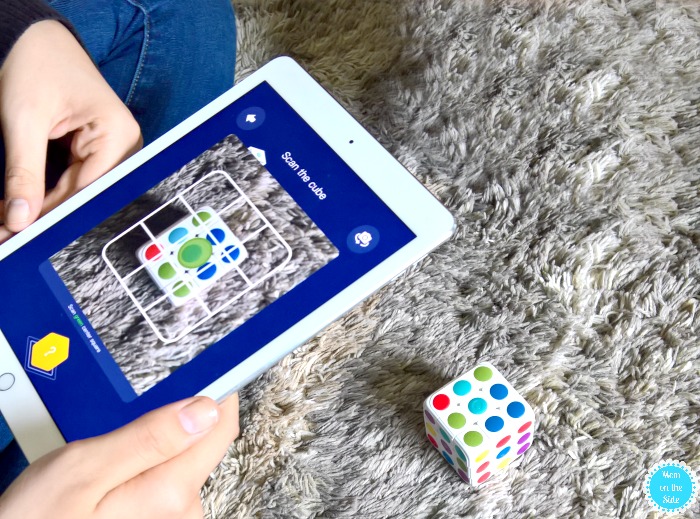 Tons of fun and exercise for the hands and brain are what you get with Cube-tastic. It makes a great road trip activity if you have Wifi, and is a quick way to help deter summer brain drain.
You could also use it to settle sibling differences. Arguing over who gets the front seat? Fastest time solving Cube-tastic wins!
Cube-tastic is available to purchase on Amazon.com