Minelab Metal Detector is a great gift idea for kids and adults!
I have been struggling to think of gift ideas for my two boys this year. One is 10 and the other is 17. They gave me a few ideas, like vinyl records, video games, and some clothes. But, after I give ideas to the grandparents, I'm left still needing more ideas from us, and their gift from Santa.
The other day I got an email asking if I would like to check out the GO-FIND Series by Minelab and it was the gift idea I didn't know I needed! A metal detector that my sons and husband can go on treasure hunt adventures with? Yes, please!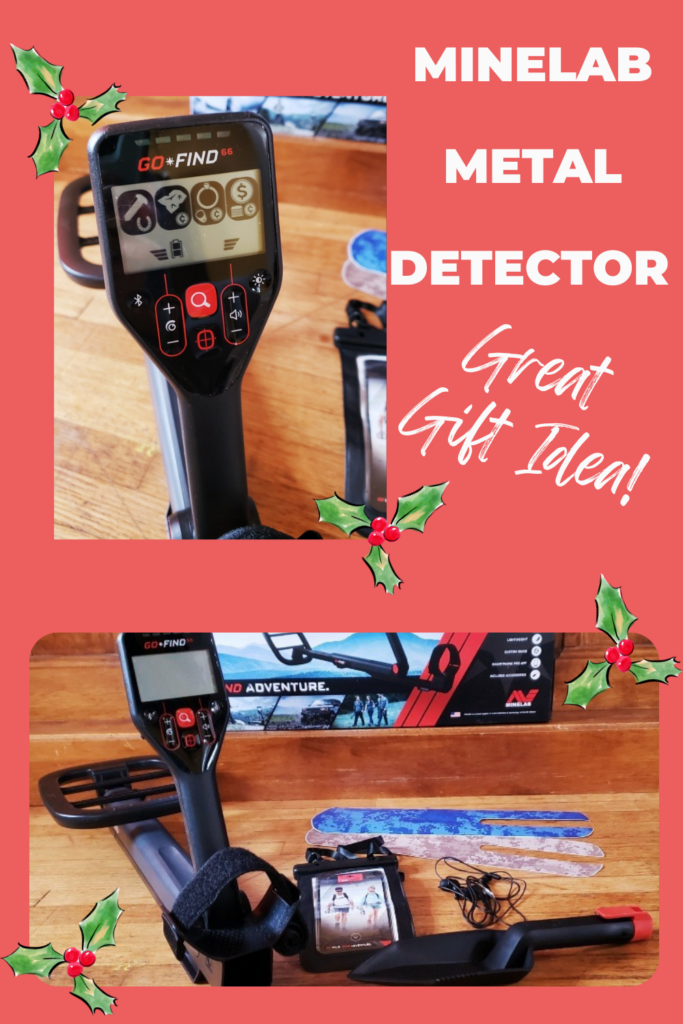 Give the Gift of Treasure Hunting with
Minelab Metal Detector
My kids are always digging up things at parks and looking for hidden treasures at the campground. A Minelab Metal Detector is going to be a fun way to take the hunting to another level!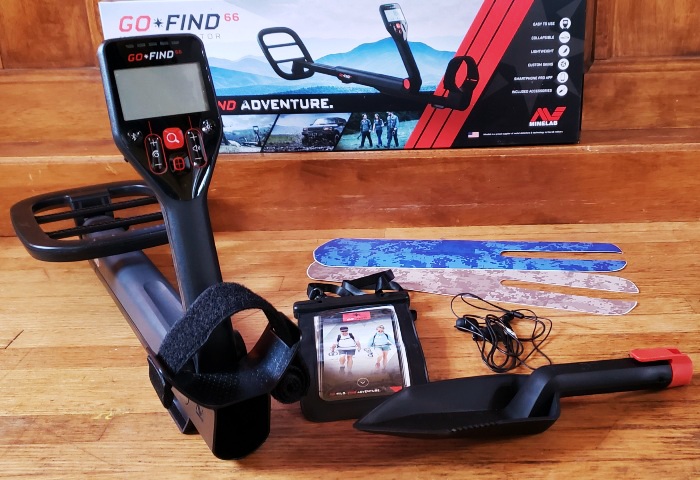 The Minelab GO-FIND 22 is an entry level metal detector that is affordable and easy to use. It is noted as the ideal first metal detector for anyone looking to start a new hobby and so far that seems to be true! Set up is easy and the metal detector itself is comfortable to use, and super light weight for long periods of hunting.
Minelab GO-FIND 44 features an enhanced advantage and the ability to search deeper than the GO-FIND 22 so you can find more treasures.
The GO-FIND 66 offers the most powerful performance of the series right now. Featuring precision control and maximum depth, it will have you hunting like a metal detecting pro in no time!
The 66 is what I received and I had it set up and ready for hunting in seconds. Literally. Just install 4 AA batteries and you are set! It came with a digging tool, earbuds, 2 customizing skins, and a waterproof phone case.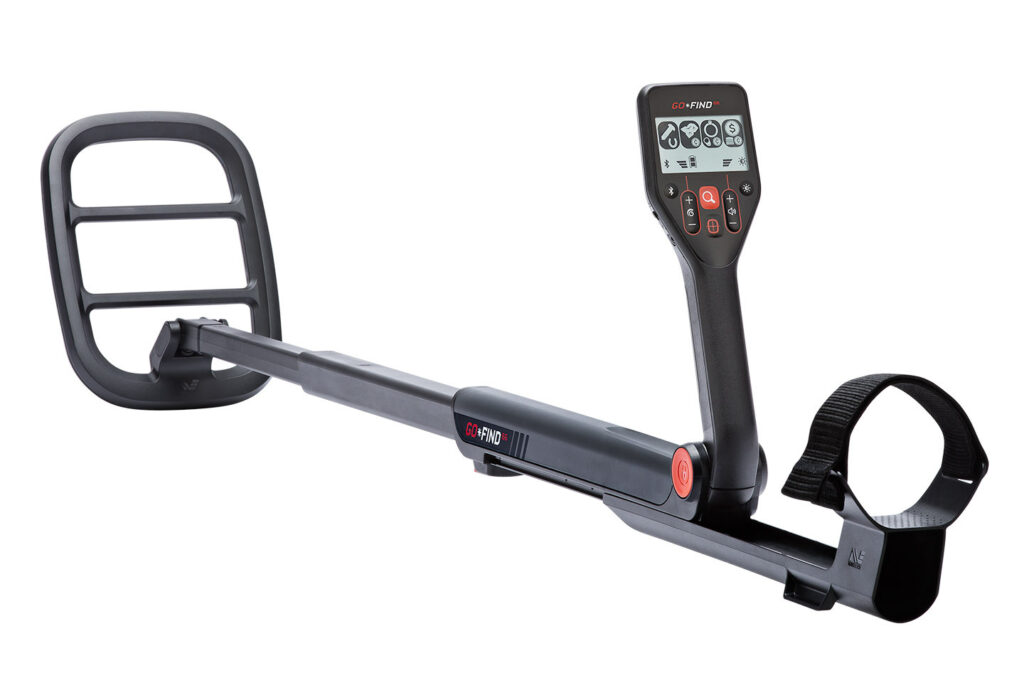 Minelab GO-FIND Series Features
Their broad range of metal detectors find metal materials on all kinds of terrain and through magnetic minerals, iron-rich soil, deep water, and snow. With GO-FIND's Treasure View feature, you can tell what is trash or treasure underneath. If you get red LEDs, you've most likely found a nail or a key. Bummer. If you get green LEDs though, you may have found coins or jewelry. Score!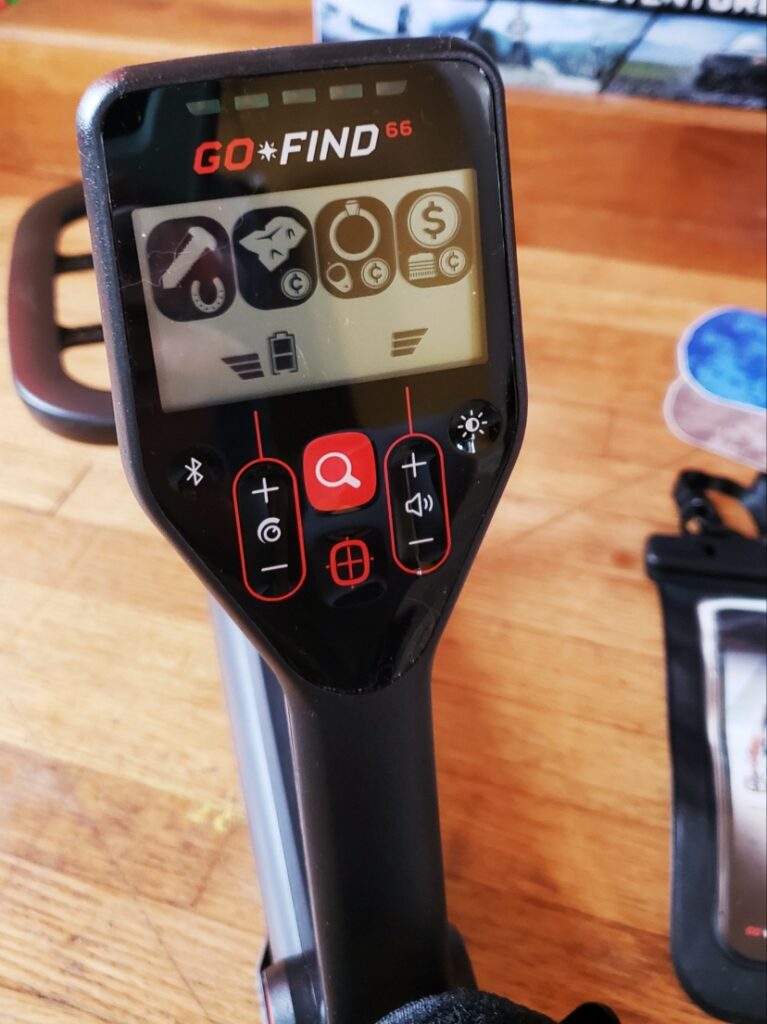 Minelab's metal detectors use an advanced, but easy to use, technology to aid in your metal detecting adventures. The standard app is free for GO-FIND 44 users and the Pro App is free for GO-FIND 66 users.
Features of Minelab's App include:
Ability to Identify common coins
View Detector Information
Listen to Music and Hunt at the Same Time
Option to Record your Finds on Google Maps
and more!
Shop all Minelab Metal Detectors on Amazon.com.
"As a legacy brand for over three decades, Minelab has made the leading metal detectors for the core consumer for years, with new innovations for a generation that's starting to discover the joys of metal detecting."