*I was able to go on location at a Mistresses Shoot as a guest of Disney/ABC/DisneyXD and any opinions are 100% my own.
After the awesome Mistresses Set Tour, we got to experience being on location at a Mistresses Shoot! I really had no idea what to expect so when we walked up to the house, yes, a real person's house in Culver City, California, that had been taken over my camera crews and the adorable Jes Macallan Joss) and Justin Hartley (Scott). Now, you have had your McDreamy. You've had your McSteamy. But, get ready, because Mistresses is bringing you McHotley!
Mr. Justin Hartley and all of his handsomeness, will be joining the cast for Season 2 of Mistresses. McHotley got 25 bloggers to sing him Happy Birthday when it wasn't his birthday and and got us to cheer and woot for extras walking by. If he can do that, I can only imagine the antics he is up to on the set! Seriously….just look at his grin….like he is always plotting something…..
At this location, they were shooting the upcoming Mistresses "Charades" Episode. As the crew got things ready, Jes and Justin chatted with us and took pics. Jes was extremely real – to the point of telling us about hurting her toe while gardening the day before. I assumed celebrities had gardeners, but Jes gets down and dirty doing it all by herself. Go Girl! Think you can come do mine?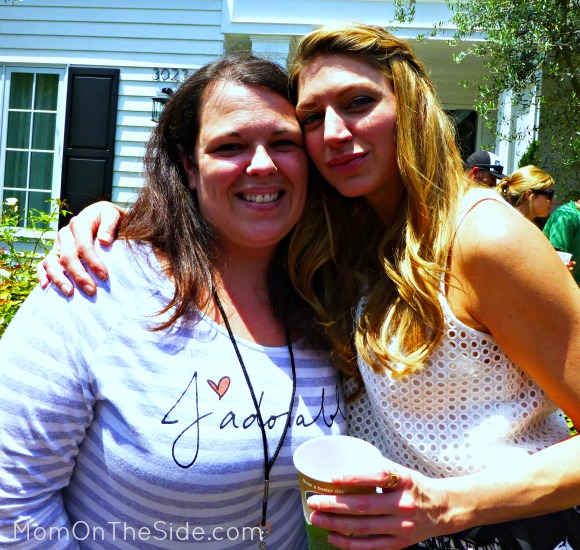 I'm looking forward to watching Joss grow as a character during Season 2 of Mistresses. She's had some "time to grow up" moments that have kicked her butt in gear and I can't wait to see where this party venture with her and Harry goes. When it comes to McHotley, well, I always welcome new eye candy on my favorite TV Shows. I also think he is just what Mistresses needed to add to their Misters Lineup. But Scott? For some reason I want to change his name to Todd, or Matthew, or Lucas. Since I can't, I will forever call him McHotley.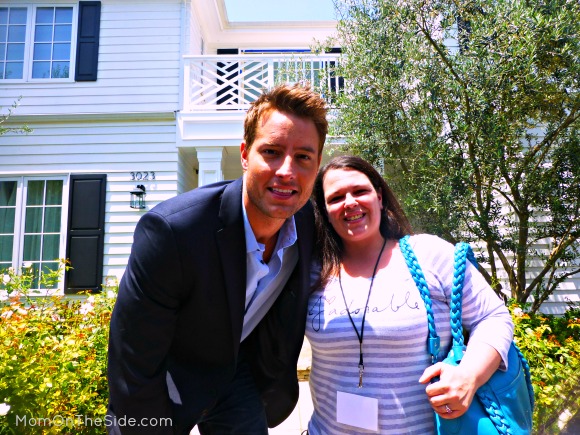 After all the chit chat and pictures, we snuck into the garage in small groups to watch the shoot. We had to be very very quite as they were little just feet away on the other side of the door. We heard "Action" and watched on a crazy looking TV monitors as the scene for the Mistresses "Charades" Episode was recorded. Just like that, the whirlwind experience was over and I was boarding the shuttle to the airport. Wait…it's not over…..Mistresses airs on ABC on Monday nights at 10 PM ET so I can rejoin them every week!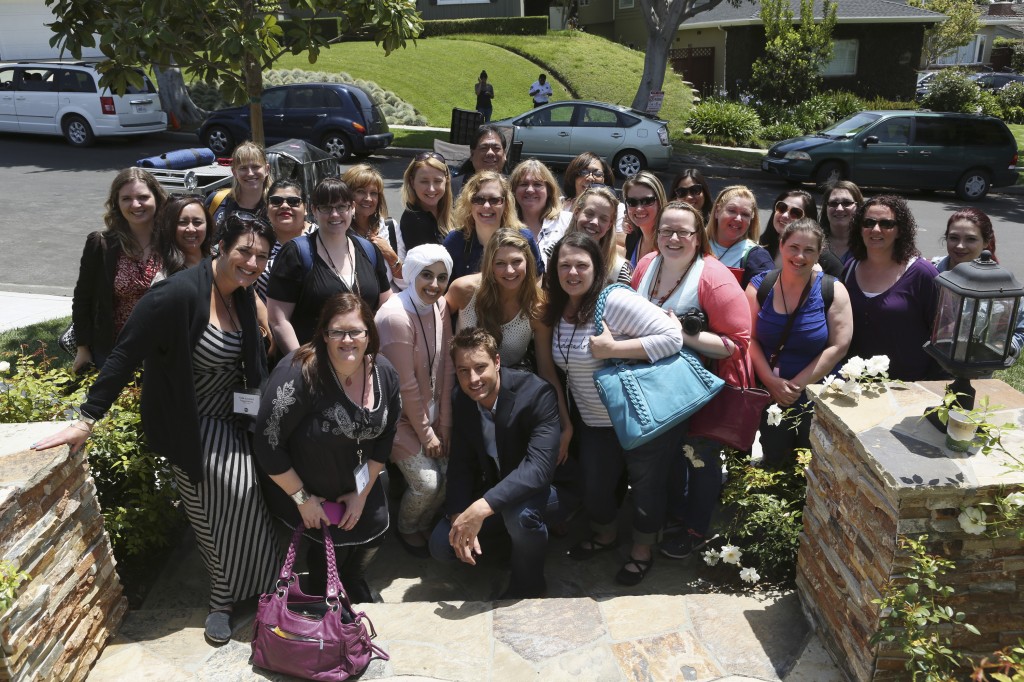 Photo Credit: ABC/Danny Feld