This shop has been compensated by Collective Bias, Inc. and its advertiser. All opinions are mine alone. #SameTasteNewLook #CollectiveBias | Messaging below is intended for ages 21+ and is intended to be enjoyed responsibly, in moderation.
Chocolate is my spirit animal. Okay, it's really dolphins but chocolate is everything. Put it in pie form and it gets even better.
But what if we take that chocolate pie and turn it into Hershey Pie Bourbon Shots? Mind. Blown. That's exactly what I did in the kitchen over the weekend and let me tell you…delicious!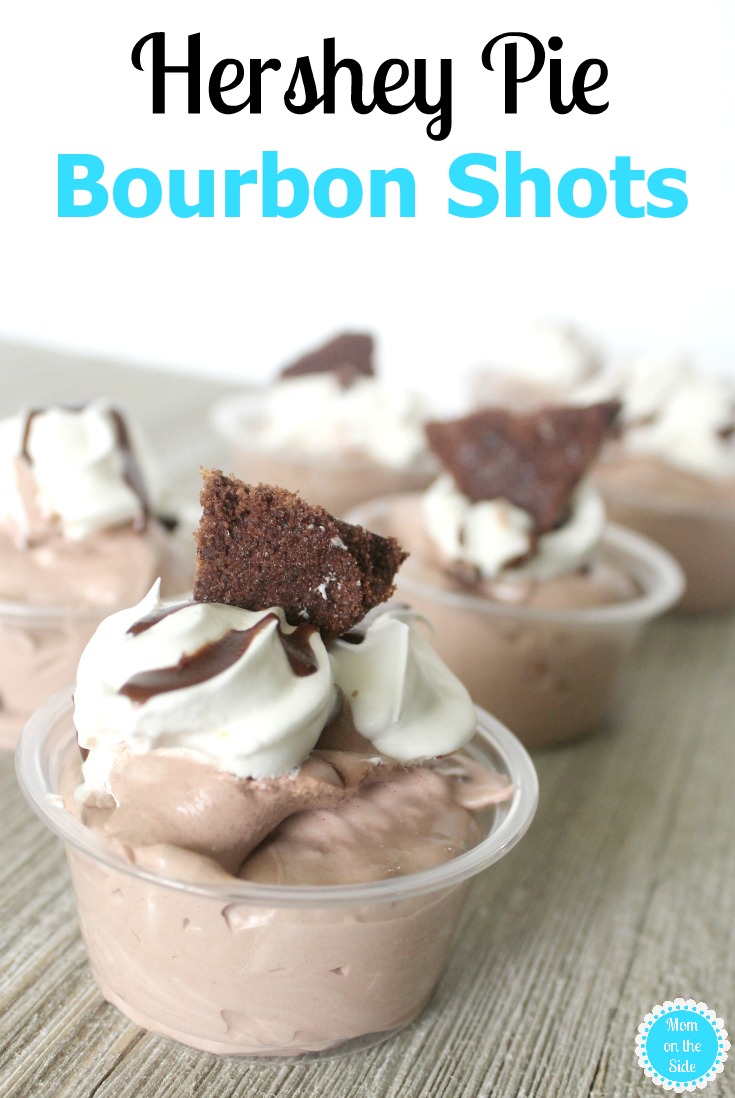 Hershey Pie Bourbon Shots
Pudding shots are popular at a local bar in town, and they're really tasty if you haven't tried them. A creamy mini dessert with liquor mixed right.
These Hershey Pie Bourbon Shots are a twist on those and require just two simple ingredients. A little secret…one of them is bourbon. The other is Edwards Hershey Crème Pie, with a new look and same decadent taste.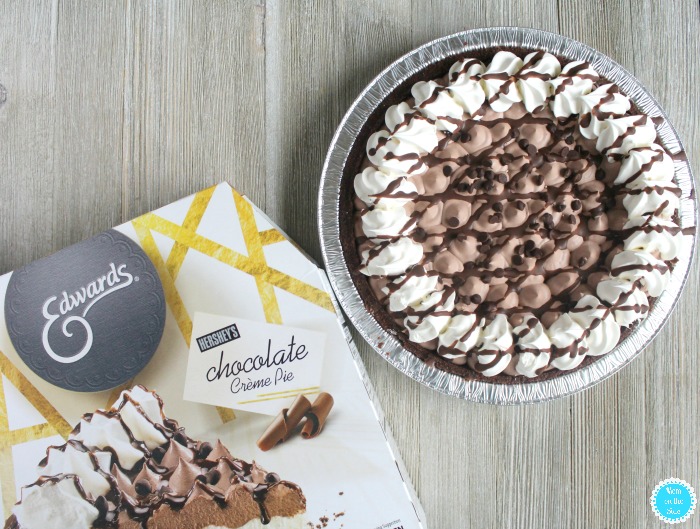 Edwards pies are perfect for ANY occasion whether you are celebrating a birthday, work event, or getting together with the ladies for Thirsty Thursday. There a variety of flavors to help you embrace the chaos of life and enjoy every step of the journey.
Plus, they make these shooters so easy to mix up because no baking is involved. Well, at least not in my kitchen. Edwards pies are fresh from the oven with a cookie crumb crust, and that all happens before it enters the freezer aisle at Walmart.
How to Make Hershey Pie Bourbon Shots
First, put the Edwards Hershey Crème Pie in the fridge to thaw for 2-3 hours. The pie was the perfect consistency to mix with bourbon after three hours.
Once thawed, remove half the velvety layers of sweet cream and put in a bowl. Now, mix it with Bourbon. Give it a good stir until it's all mixed together. Now, take the other half the filling and fold it into the mixture.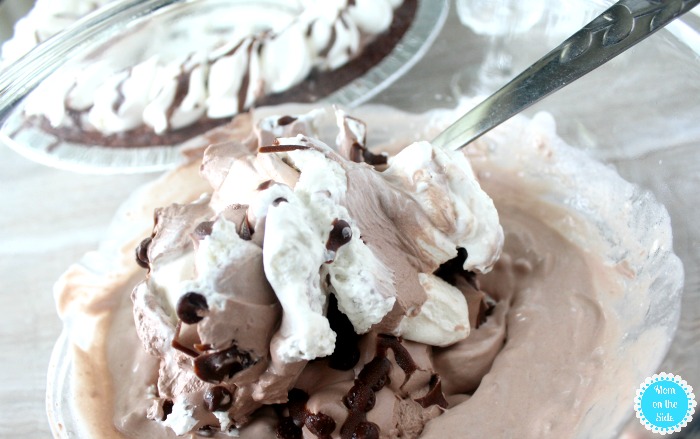 Scoop the Hershey pie bourbon mixture into mini plastic cups or shooter glasses. Top each one with a dollop of whipped cream from the pie.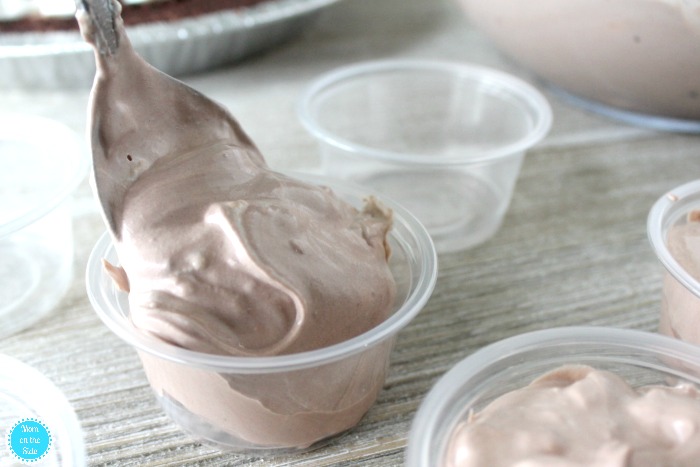 You can even stick a broken piece of crust standing up in the middle to either eat the shooter or suck it all down right out of the cup!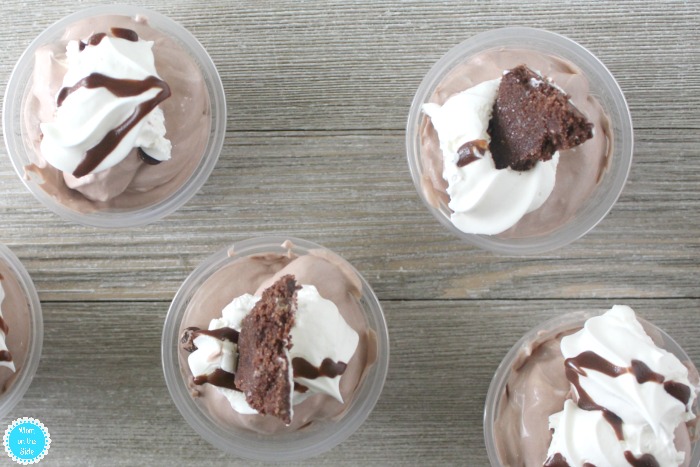 The reason these shooters are so good isn't the bourbon. Edwards pies are all meticulously whipped, toasted, sprinkled and drizzled for a delicious bite (or shot) every time.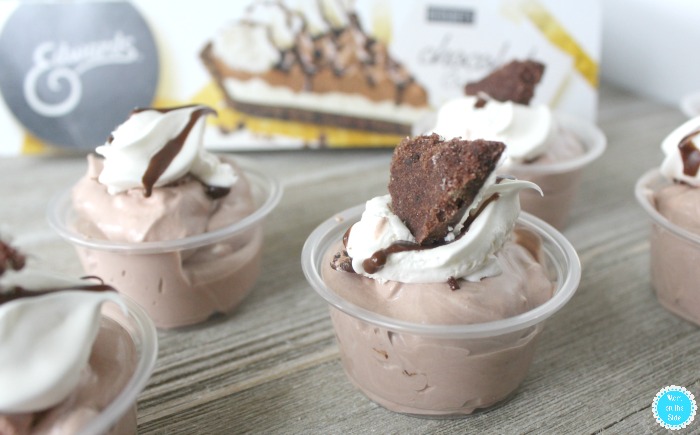 Whether it is with friends or me time, take time for yourself and indulge without apology or compromise. Edwards® pies invites you to take a break and reward YOU during those everyday moments. You deserve it!