Next to peanut butter balls, homemade turtles may be my favorite treat that my grandma makes. I love turtles and nothing beats homemade turtles with pecans and chewy caramel.
With fall in the air, there are some great candies to take baking up a notch and that's just what I did with this Harvest Homemade Turtles!
(This post contains affiliate links for delicious fall chocolate.)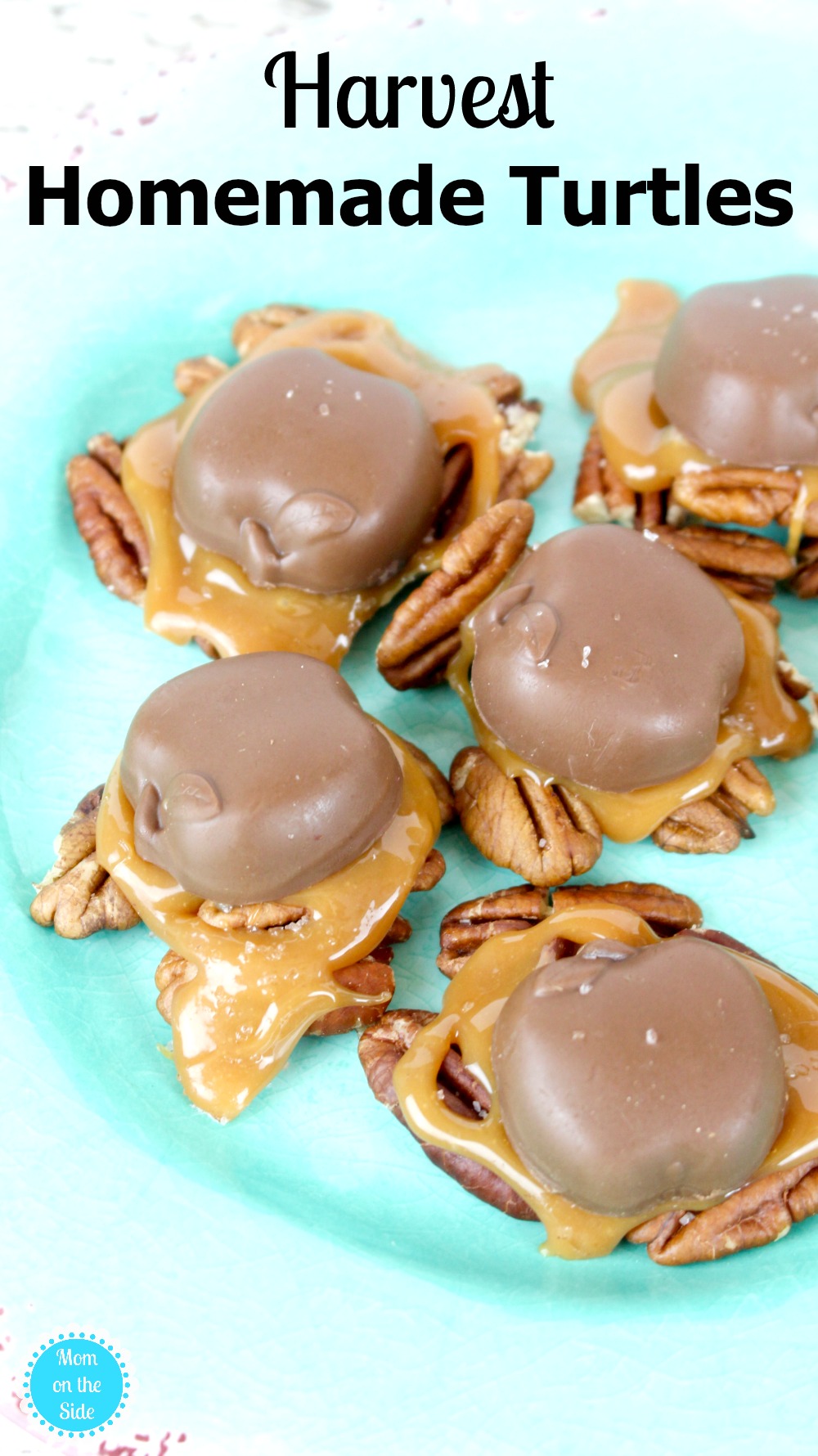 Harvest Homemade Turtles with Fall Flavor
Harvest Homemade Turtles Ingredients
(Yields 1 Dozen)
1 Cup Pecan Halves
18-20 Kraft Caramels – unwrapped
Sea Salt, to garnish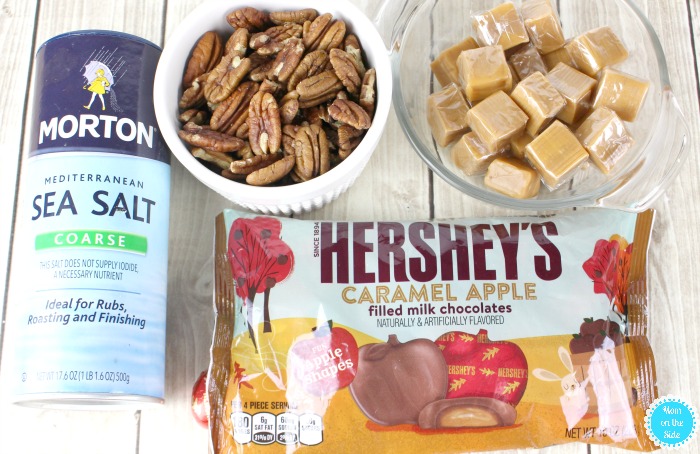 How to Make Homemade Turtles
First, line a large cookie sheet with parchment paper. Next, make 12 piles of 5-6 pecan halves on the lined cookie sheet, or more if you are doubling or tripling the recipe.
In a microwave safe bowl, melt the caramels in 30 second increments until completely melted and smooth.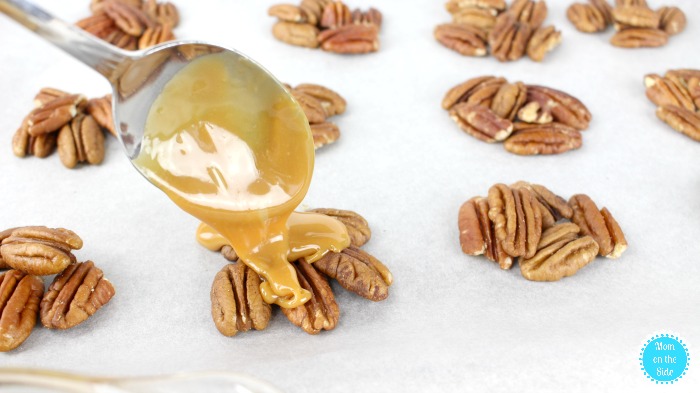 Hold the piles of pecans together by adding about 1 Tablespoon of the melted caramel on top of each pile. Be sure to cover every pecan piece so they will stick together well.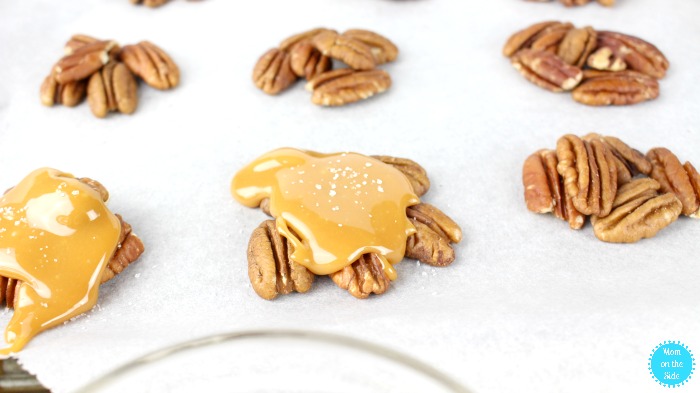 While the caramel is still warm, sprinkle each with sea salt and place a Hershey's Caramel Apple filled Chocolate on top. These candies give the homemade turtles the perfect fall flavor for the season! If you can't find them in stores you can order them online at Amazon.com.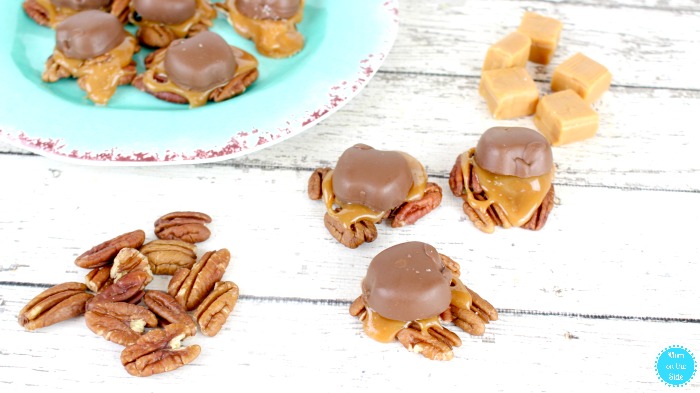 Allow them to cool and "firm up" for at least an hour before serving. You can store these homemade turtles in an airtight container for up to 1 month, or in the freezer for up to 3 months.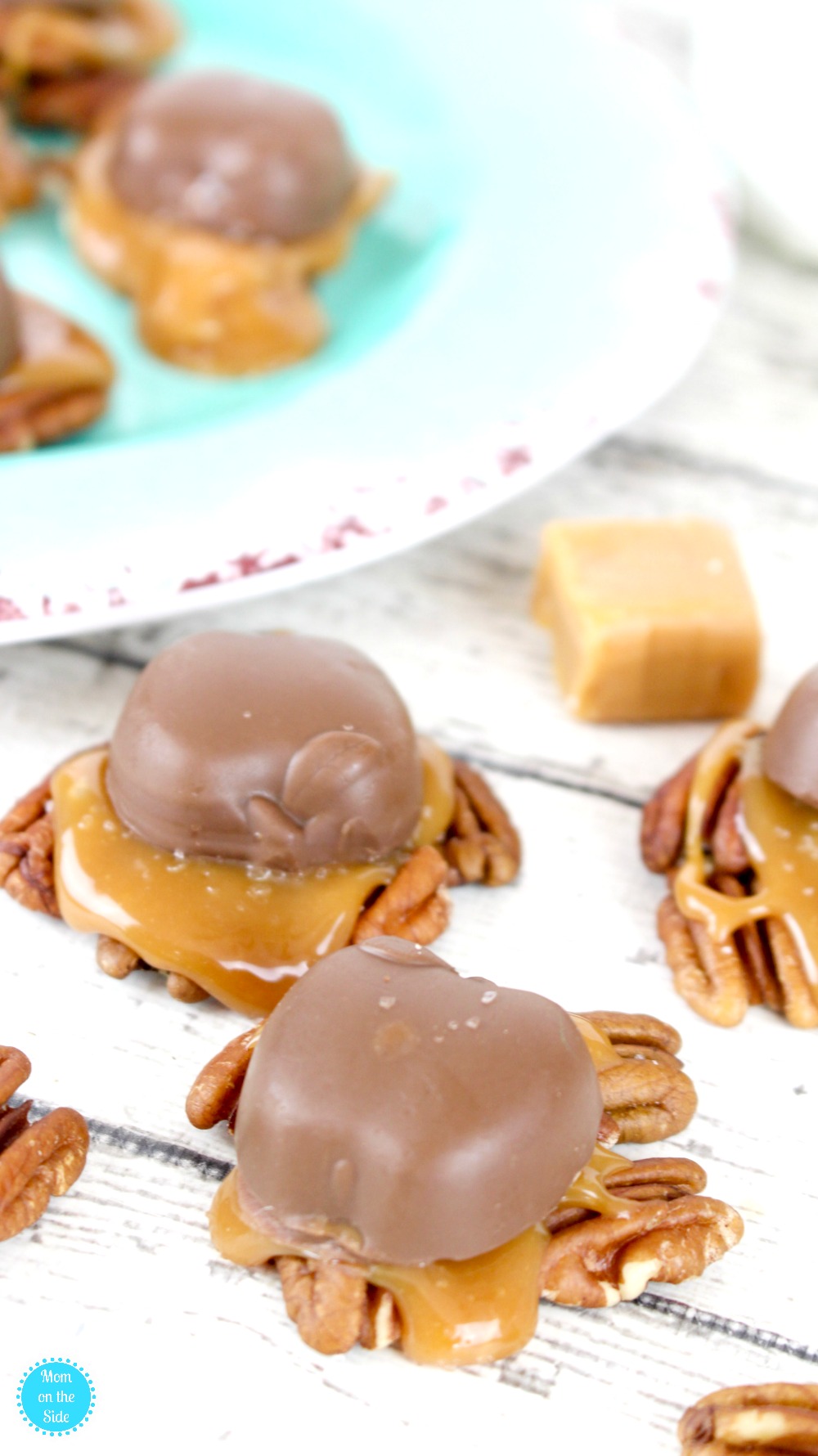 Pin these Harvest Homemade Turtles to make this fall!