Super easy is how I like my Halloween School Lunch Ideas and that's what I'm sharing today in partnership with Entenmann's! Plus, a giveaway for YOU!
My twins take their lunch to school quite often. One of them takes it daily and looks forward to the note I pack. The fun holiday themed touches I include are always a big hit. Like printable string cheese holiday decorations and these simple Halloween school lunch ideas!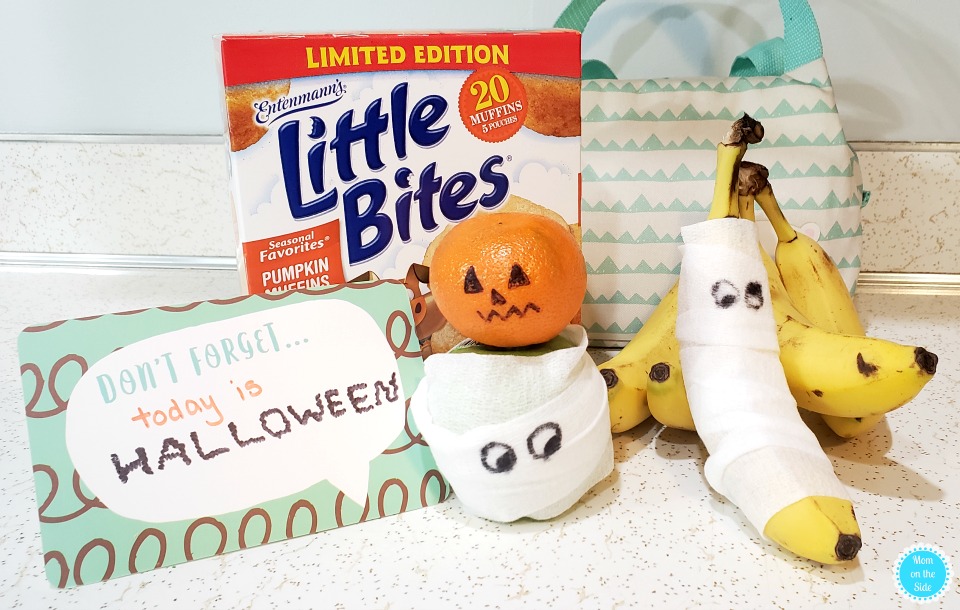 Super Simple Halloween
School Lunch Ideas
#1 Fruit Mummy: Wrap bananas and apples with gauze bandage. Draw on eyes with a Sharpie or super glue on googly eyes.
#2 Jack-O-Lantern Oranges: Use a Sharpie to draw jack-o-lantern faces on Cuties or regular size oranges.
#3 Spider St'Ring' Cheese: Slide a spider ring around the string cheese wrapper. Easy peasy queasy!
#4 Cookie Cutter Sandwich: Use Halloween shaped cookies cutters to shape sandwiches or homemade brownies.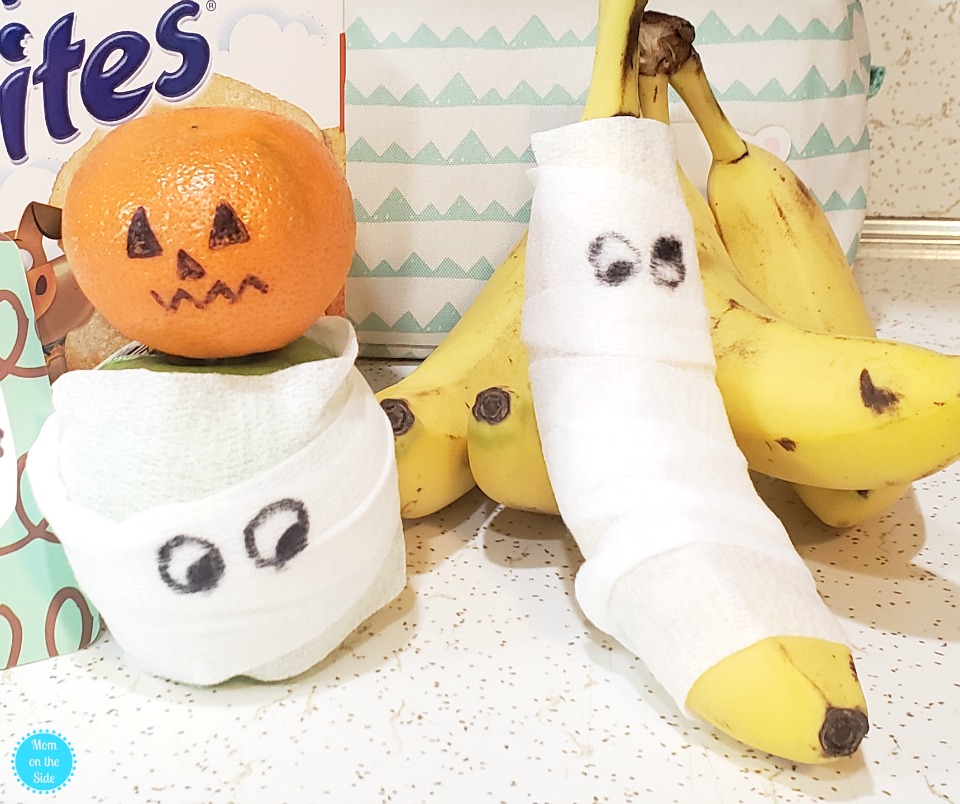 #5 Anything Pumpkin or Apple Cider Flavored: All throughout fall I pack pumpkin and apple cider flavored goodies in the twins lunch box. Usually Entenmann's Little Bites or Donuts.
Are you team pumpkin or team apple cider? Fall in love all over again with your favorite and Entenmann's baked goods in beloved season flavors.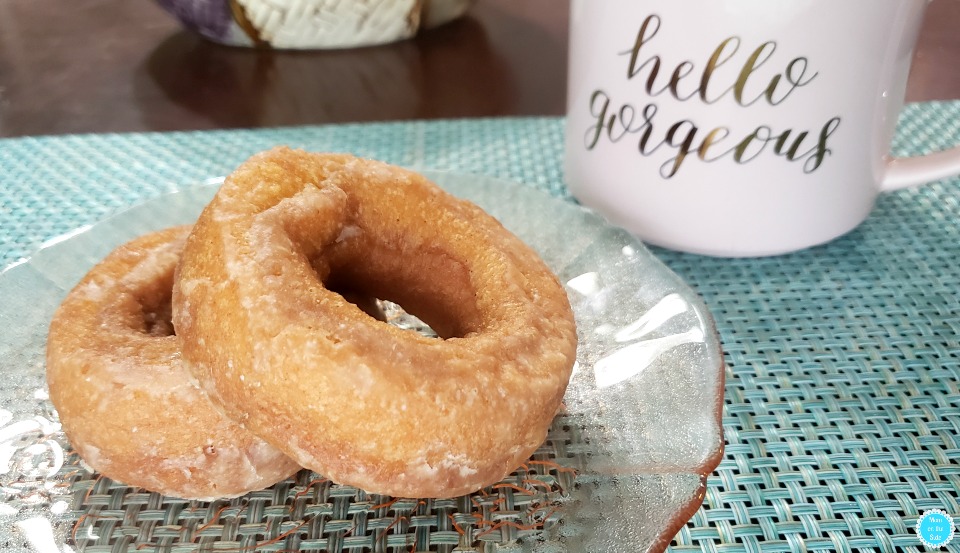 Fall In Love with Myrtle Beach
Button up your favorite flannel, light the bonfire, and cuddle up with a box of Pumpkin Little Bites or Apple Cider Donuts. This fall, Entenmann's wants you to share how you and your family are falling in love with fall flavors and they are giving away trip to Myrtle Beach! (I also have a giveaway for you at the end of the post!)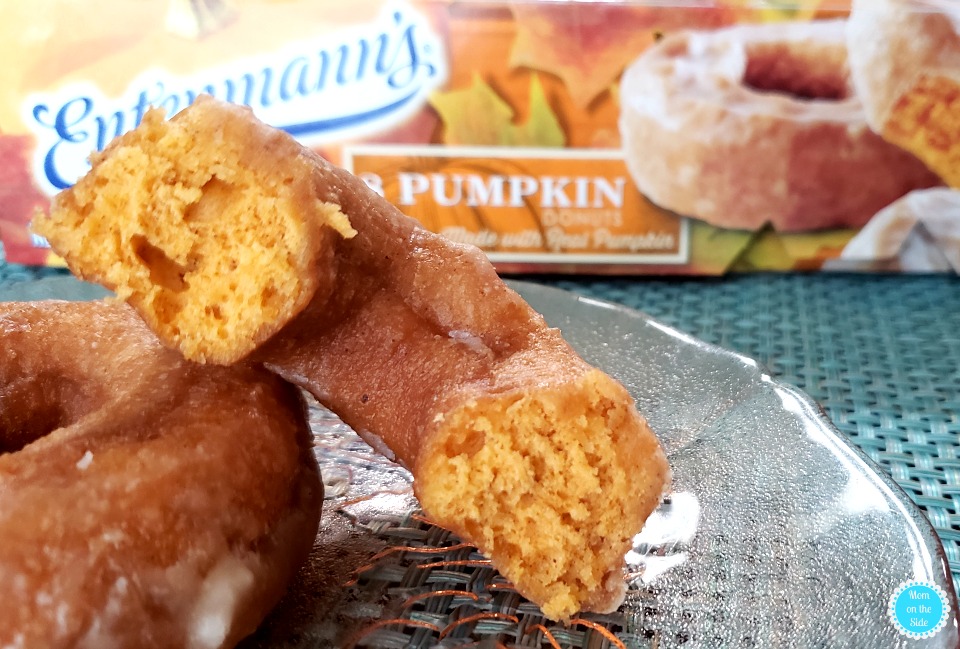 Through October 12th, you can visit https://entenmanns.com/en/fall-in-love to enter the Fall in Love with Entenmann's Visit Myrtle Beach Giveaway for a chance to win a family trip to Myrtle Beach.
Myrtle Beach, South Carolina is where cherished memories are made along 60 miles of beautiful coastline. Discover stunning sunrises over the Atlantic Ocean, fun days at the beach, lush natural wonders, and grand new adventures.

Savor our warm Southern hospitality, fresh coastal cuisine, and our unique flavor of fun. Cherish these moments together. Visit Myrtle Beach — where happiness comes in waves.
Not only that, you can enter daily for a chance to win one free Entenmann's product through the duration of the giveaway period, and eight fans will be randomly selected daily for the sweet prize.
Stock up on your fall favorites from Little Bites® muffins and Entenmann's® while they are back on shelves, including Entenmann's Pumpkin Donuts and Pop'ems and just as delicious as ever, Little Bites Pumpkin muffins baked soft and moist using REAL pumpkin!
·Now that you are drooling, I've saved the best for last. One lucky fan is going to WIN an Entenmann's prize pack! Head over to this Twitter Post and comment for you chance to win three coupons, each valid for $5.00 off the purchase of Little Bites snacks, and a $25 virtual Visa gift card. (Please note, the virtual gift card can be used for online purchases only.) 
For more information and official rules for the Myrtle Beach giveaway, please visit https://entenmanns.com/en/fall-in-love