This is a sponsored conversation written by me on behalf of Nature's Recipe®. The opinions and text are all mine.
Mr. Cooper is as hyper and tail-wagging as usual. Pretty sure he's ready for the mud to disappear and the grass to return, but we've got a few more weeks before that starts happening.
While we still have to wait for the seasons to change, we don't have to wait for the convenience of Nature's Recipe Dog Food at Walmart! I was recently asked by Nature's Recipe to share this exciting news, and I'm doing that with a DIY Dog Toy and Frozen Treat Block!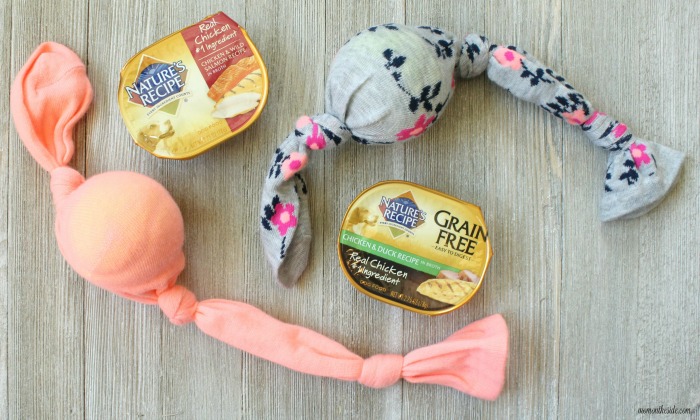 If you're not familiar with Nature's Recipe, it makes purposeful recipes with ingredients from nature to provide exactly what your dog needs to feel like his most vibrant self, each and every day.
You dog will get high quality protein with a bowl of Nature's Recipe, but no flavors colors or preservatives, and also no poultry by-product meal. Mr. Cooper enjoyed the Nature's Recipe Grain Free Salmon Dry Dog Food from Walmart that I used to make a Frozen Dog Treat Block.
Frozen Dog Treat Block
To make a frozen dog treat block, start with a clean plastic ice cream bucket. Pour in two cups of dry dog food or a handful of treats, and fill the bucket about halfway up with water.
Stick it in the freezer until frozen, then remove to reveal a frozen dog treat block. Your dog will love licking and gnawing into this on a hot day! It was about 68 degrees when I gave this one to Mr. Cooper and he had it gone in less than 5 minutes, but man did he have fun!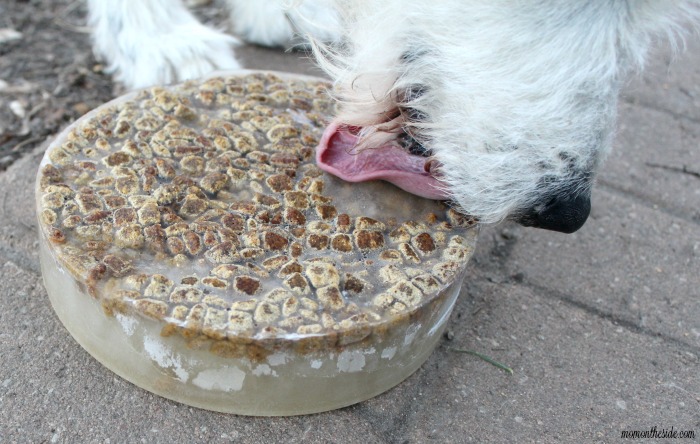 DIY Dog Toy
Making this DIY Dog Toy is super simple! Just grab a sock and tennis balls from around the house, or a pick up a spring sock if you're like me and in the mood!
Stick one tennis ball into the heel area of each sock. Tie two or three knots in the sock to secure the ball inside, and let your dog chew and pull away!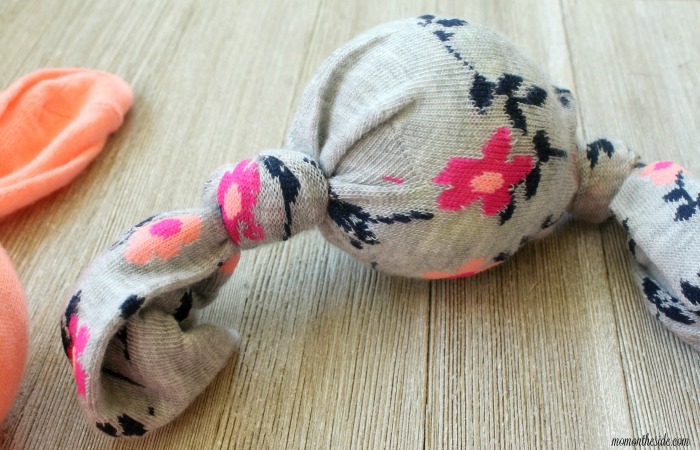 After digging into that frozen block filled with Nature's Recipe dry dog food, Mr. Cooper was ready to play. He gave this toy a run for its money, let me tell ya! Good thing I've got three of these ready for play time, for less than $5!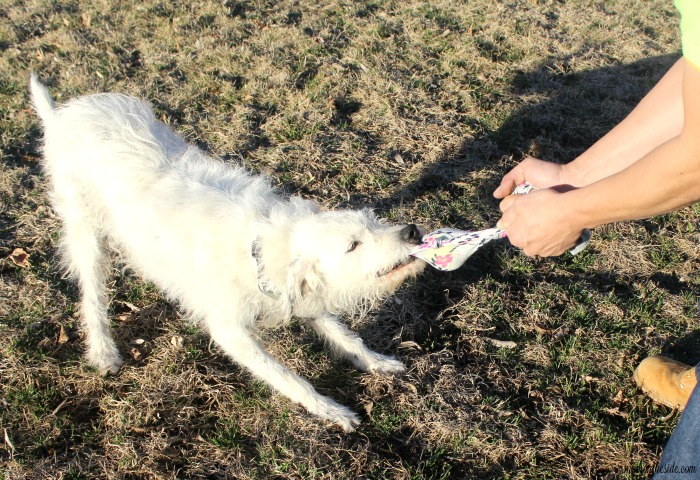 I'm all about budget friendly, as you can tell with this DIY dog fun. That's one reason having Nature's Recipe at Walmart is pretty awesome. Another reason, it also comes in wet dog food varieties.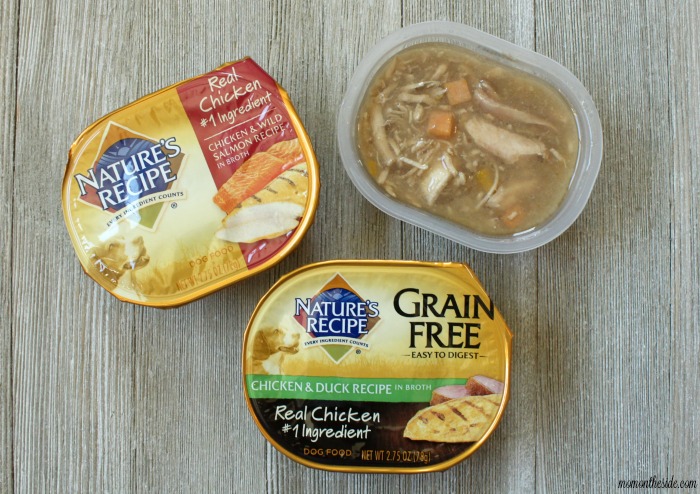 Mr. Cooper loves getting spoiled with wet dog food, since we usually buy dry, and he dug right into the new Nature's Recipe Chicken and Duck Wet Dog Food.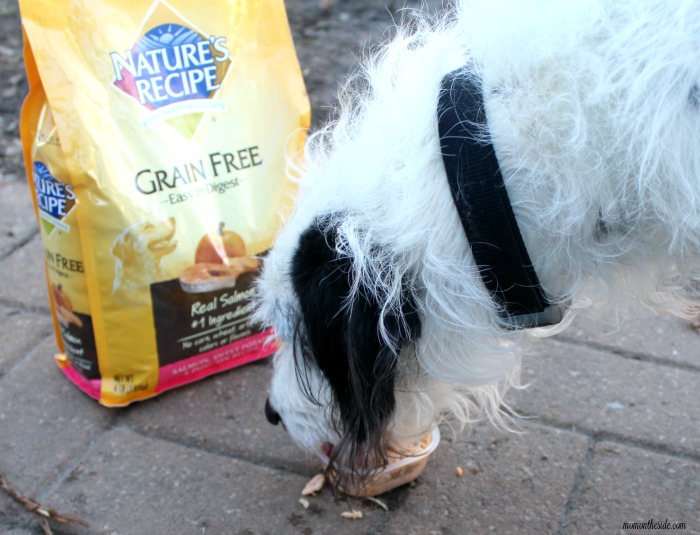 With recipes crafted to bring out their best, Nature's Recipe Dog Food is a healthy, beneficial option for man's best friend. Now available at Walmart for a great price, you can feed their life to the fullest without corn or wheat..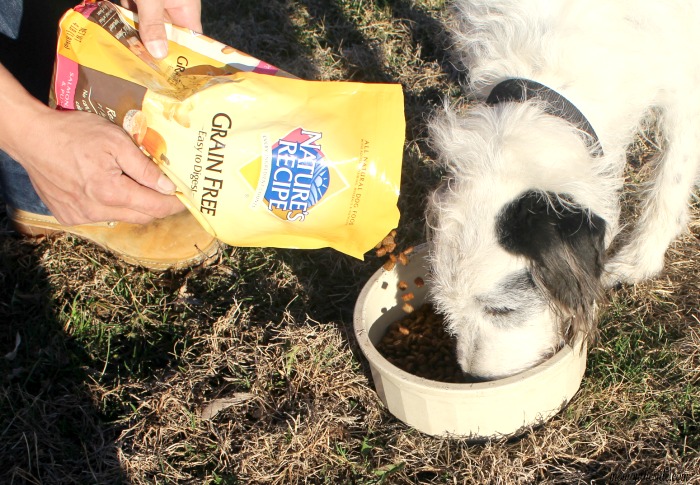 Pin this DIY Dog Toy and Frozen Treat Block for later!