I love the holiday season. Festive music, decorating the tree, baking sugar cookies, and all the holiday traditions that come with it.
Some holiday traditions I've carried on from childhood and others I've started with my own children. I want them to always remember that the holidays aren't just about gifts.
Holidays are about spending time together, filling hearts with joy, and making memories to cherish. Memories like these family holiday traditions that our kids will want to continue with their own families.
Family Holiday Traditions
Our Kids Will Want to Continue
Family Holiday Movie Night
Counting down to Christmas with a holiday movie marathon is one of our favorite things to do. If you don't have time for a marathon, pick one night a week to curl up on the couch for your favorite holiday movies.
We love this tradition so much that last year I painted a movie night popcorn bowl at a local pottery shop. I'll admit, it's not my best work on lettering, but we love it and look forward to using it during our family holiday movie nights. My bowl, my family, and Coca-ColaⓇ Minis from Sam's Club for making memories.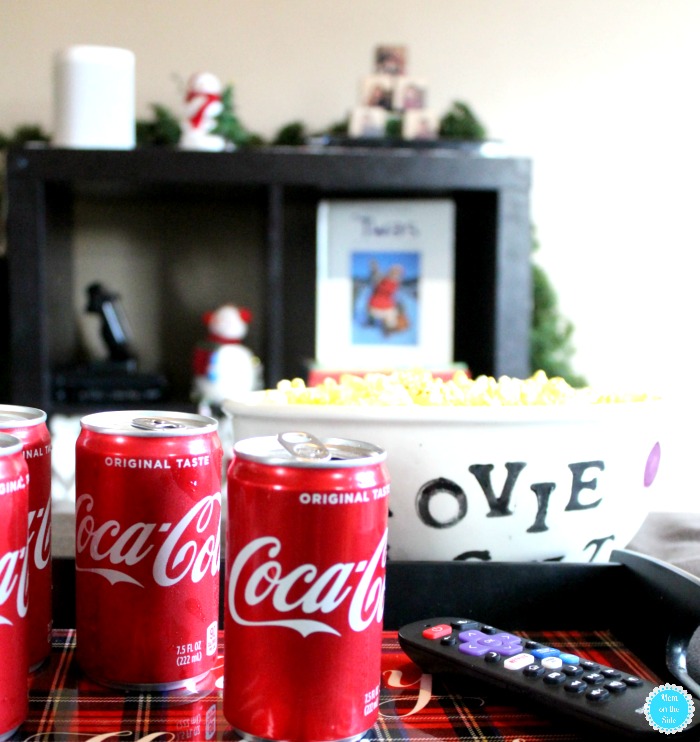 Holiday Story Time
Every Christmas we read our favorite holiday stories, including "Twas the Night Before Christmas" on Christmas Eve. Another favorite is one that I loved as a child, "The Sweet Smells of Christmas".
This is the best scratch-n-sniff book I've ever owned and it still smells years later! I also began collecting "The Snowbelly Family" books after having my first child and we still laugh page after page. If you couldn't tell, we look forward to holiday story time every year.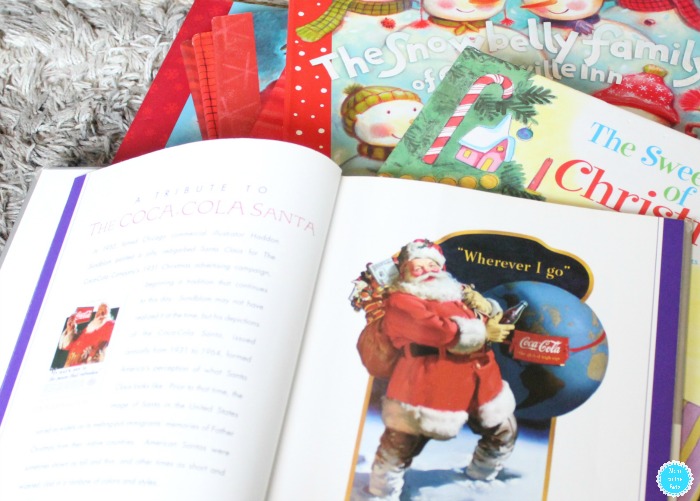 Annual DIY Ornament
I've loved making Christmas ornaments since I was a kid and many of them now hang on my tree. Over the years the kids and I have made many DIY ornaments for the grandparents to hang on their trees.
It's become a fun tradition we all look forward too, and thanks to Pinterest there are tons of ideas! We usually pick a snowy afternoon to make them all and the kids always have a blast.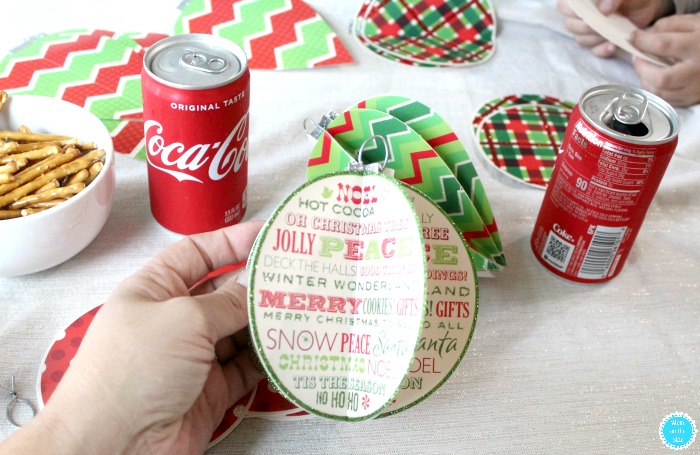 Christmas Light Road Trip
Driving around looking at Christmas lights has always been one of my favorite traditions. As a kid, we all bundled into the van and took the same route, year after year.
Sometimes a new block was thrown into the mix but for the most part it was predictable yet I still loved it. Thanks to social media, people are always sharing awesome areas for light displays.
Now, we take the same route my dad took me as a child but we also hit lots of new areas every year. A cooler packed with Coca-ColaⓇ Minis and we're ready for any Christmas Light Road Trip!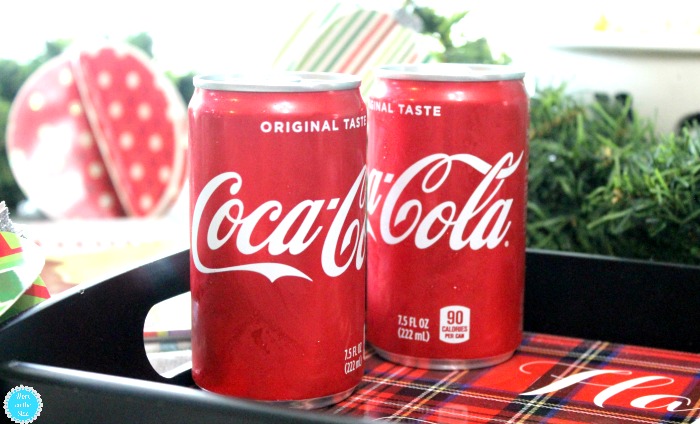 Give the Gift of a Holiday Dinner
I want my kids to always remember that the holiday season is more about giving than receiving. Volunteering to serve meals at the local shelter and giving the gift of a holiday dinner is a great way for them to do that.
The twins are bit young to serve food, but they are able to donate to food drives. They may not understand it yet, but continuing this family holiday tradition will help them see the importance of giving.
"Coca-Cola" is a registered trademark of The Coca-Cola Company.