Bacon and Eggs. Macaroni and Cheese. Peanut Butter and Jelly. Sometimes, two things come together forming a delicious combination, like OREO Cookies and Milk. Today, we are biting into one part of that combination with Chocolate Dipped Double Stuffed OREO Pops and a deal on OREOs!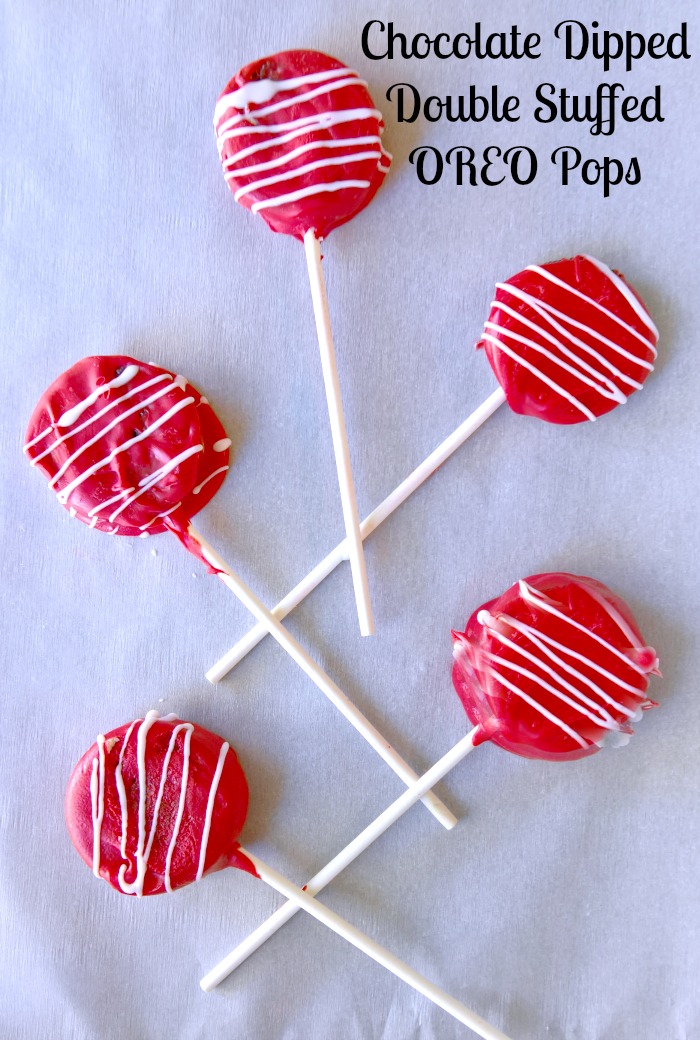 How to Make Chocolate Dipped Double Stuffed OREO Pops
Ingredients
1 Package of Double Stuffed OREO Cookies (only $1.98 with stacked savings!)
1 Package of Red Candy Melts
1 Package of White Chocolate Drizzle
Cake Pop Sticks
Parchment Paper on a Cookie Sheet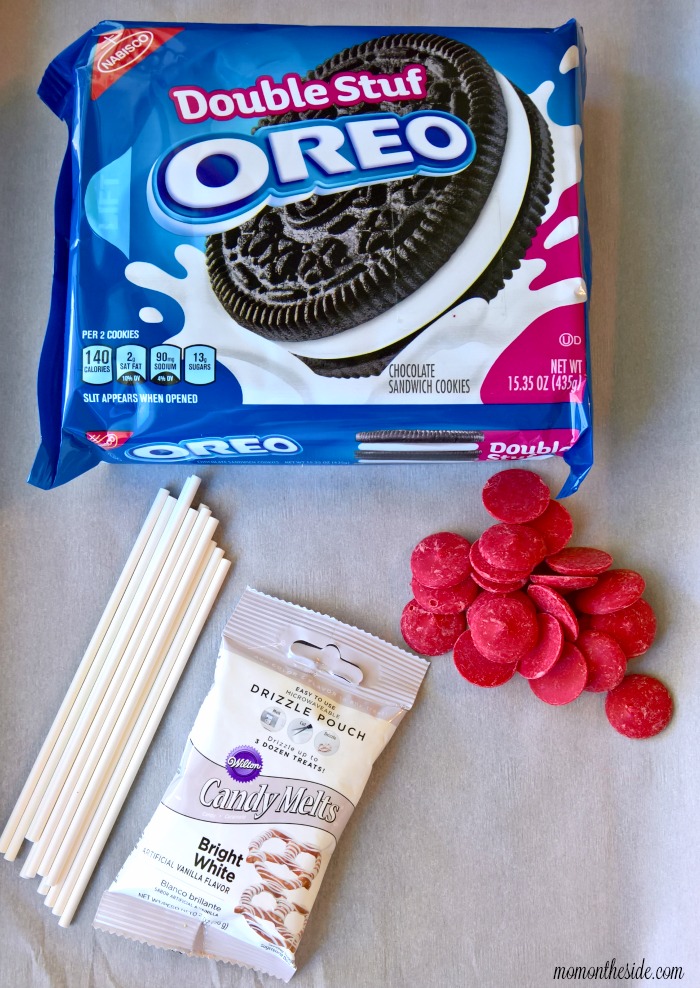 Directions
Insert Cake Pop Sticks into each OREO. You want to hold both sides of the cookie sandwich while pushing in the stick, so it doesn't separate the cookie.
Melt Red Candy Melts according to package.
Cover each OREO with melted red candies and place on parchment paper
Melt White Chocolate Drizzle and drizzle over each OREO Pop.
Let harden for about an hour before serving.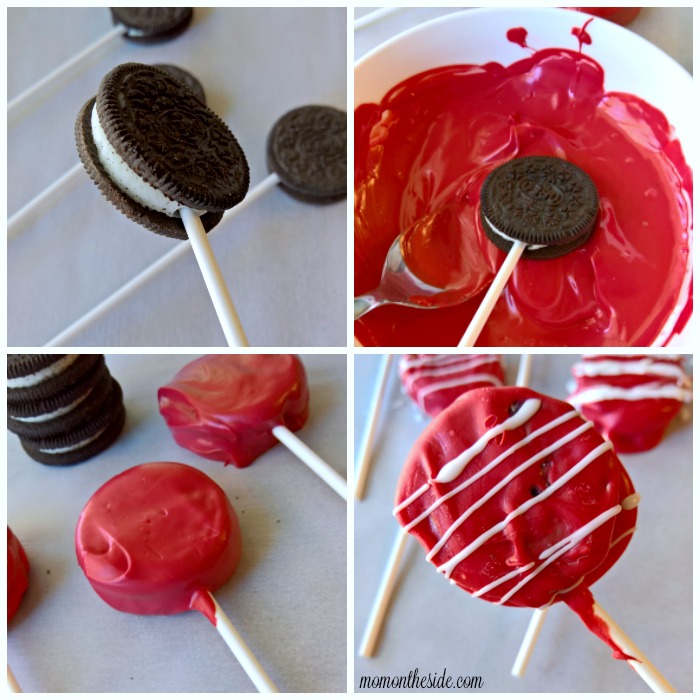 These Chocolate Dipped Double Stuffed OREO Pops are great for holiday parties, gift giving, and snacking. Storing them in the fridge will help them last longer, but if your house is like my house, they won't last long either way! 😀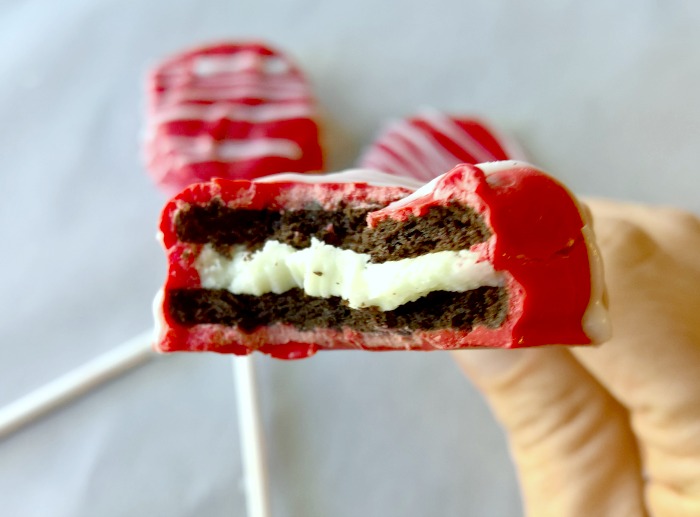 OREO, milk's favorite cookie, is now available at a great price at Walmart! It's the perfect time to stock up on when you use the $0.50 off OREO Coupon that is on the package, AND earn $0.50 back with ibotta! Both regular OREO and Double Stuffed OREO cookies had the coupon the packages, in case you prefer one over the other.
Have you gotten in the the holiday baking mood yet? If you are planning baked goods for gifts, or want to stock up on cookies for Santa, you can do it at Walmart right now. The holidays are fast approaching, but that doesn't mean you have to spend and splurge!