Grab a straw and sip on a Cupid Float this Valentine's Day!
Happy Monday, mamas! Tomorrow the twins and I are going to a Valentine's Day kids cooking class at a local grocery store.
They are finally old enough to attend and they're going to have a blast based on how much they love being in the kitchen with me. I'm hoping we get more ideas for our Valentine's Day Family Dinner this year, that will go nicely with a Cupid Float!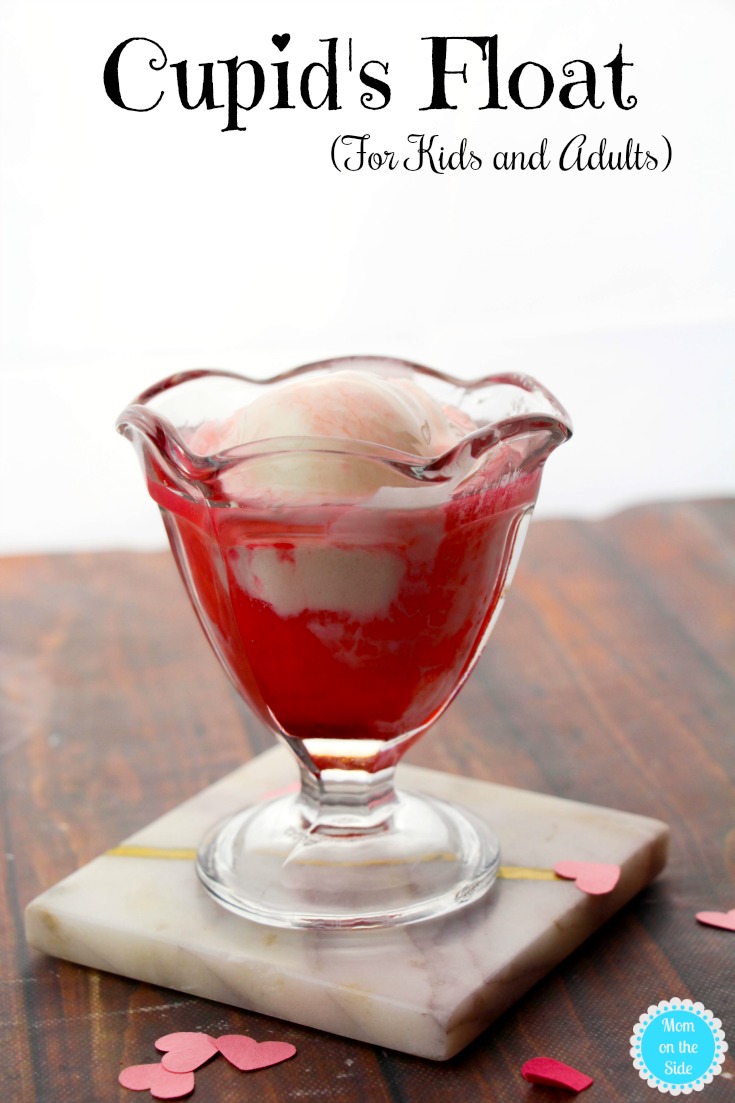 Cupid Float
If you are planning on celebrating at home or need ideas for a classroom Valentine's Day party, this ice cream float is perfect! Super easy to make and really so yummy you may want to have them even when the holiday is over.
Ingredients
2 Tablespoon strawberry syrup (sundae-style not the kind you add to milk)
2 scoops vanilla ice cream
Strawberry-Banana fruit juice, as needed
For Adults: Add a shot of Vodka for a delicious Valentine's Day Cocktail!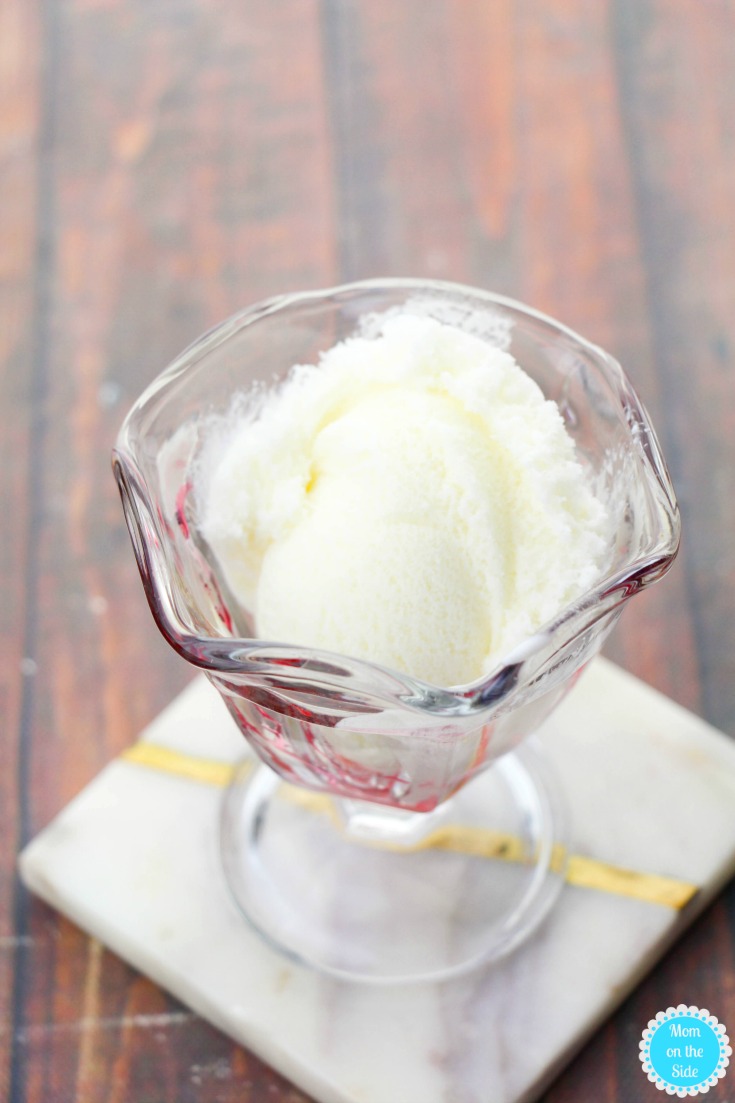 How to Make Cupid Float Valentine's Day Drink
First, hold the glass diagonally and squeeze the strawberry syrup around the inside of the glass. Next, set the glass down and allow the strawberry syrup to drip down dramatically.
Then, scoop some vanilla ice cream into the glass and top with strawberry-banana fruit juice until the glass is full.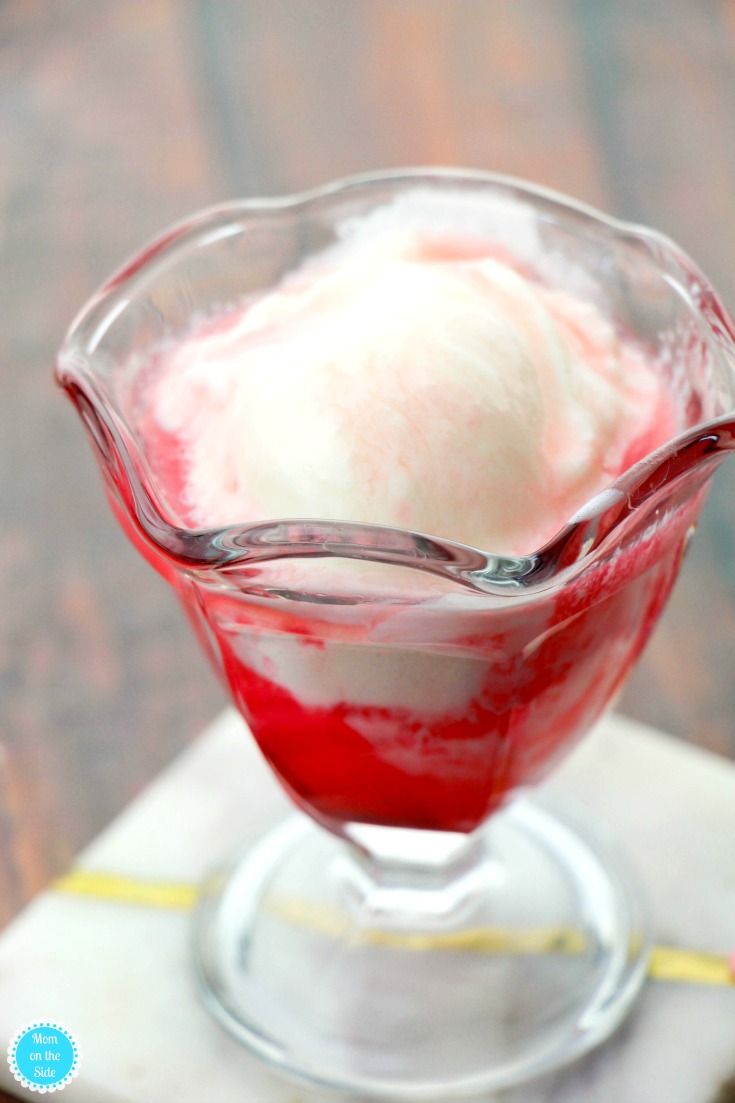 Enjoy this Valentine's Day Cupid Float immediately – sharing optional.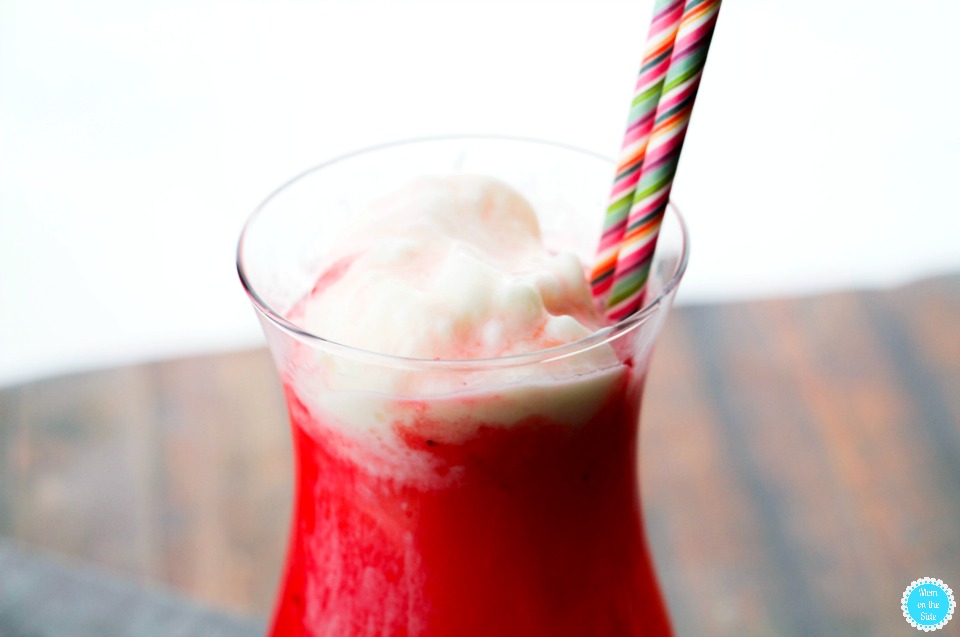 If you are looking for more fun Valentine's Day Ideas check out my printable Valentine's Day Scavenger Hunt!