Cars 3 Interviews
Normally I'd tell you that I went to garage sales or slept in, but not last Saturday. Last Saturday I got up early, put on my McQueen colors and enjoyed a morning full of Cars 3 Interviews.
Four of those interviews included the main characters of Cars 3. It's all laughs when you get Owen Wilson, Kerry Washington, Armie Hammer, and Cristela Alonzo in a room together. Sitting across from them at the interview table that morning, we chatted about Route 66, Scandal, and of course, Cars 3.
I think that's the nice thing about doing something creative like we all do, to then make something that means something to people, or that they laugh and enjoy. That's a great feeling. – Owen Wilson

Cars 3 Interviews with Owen Wilson, Kerry Washington, Armie Hammer, and Cristela Alonzo
Shortly before our interview with this fantastic group, we chatted with Cars 3 Director, Brian Fee. He mentioned that Armie Hammer was the nicest guy in the world, to which Hammer said 'Lies.' Channeling his inner jerk to play Jackson Storm "came to easy, scary enough", said Hammer.
Storm is quite a jerk in Cars 3. At first you think he's just a smart ass, but then you realize that nope, he's 100% jerk. Armie Hammer, however, is nothing like Jackson Storm and when he got in the recording he was told "we really want you to kind of really jerk it up, like be the biggest jerk" and he had a lot of fun doing that because it was " in a safe environment, where you're not actually offending anybody" he said.
While Armie Hammer is new to voicing a race car in the Cars Franchise, Owen Wilson has been voicing Lightning McQueen for 11 years now. To think that one night all those years ago, John Lasseter was sitting next to Wilson at dinner and "he was telling me about this sort of idea. I didn't think anything would necessarily come of it.", said Owen. Boy did something come of it and based on the ending of Cars 3, the race isn't over yet.
Kerry Washington is another new voice joining Pixar's Cars roster, as Natalie Certain. A tech-savvy sedan who is a highly respected statistical analyst.
She's book-smart, mathematically gifted, and knows her numbers. I'm hoping this isn't the last we see of Natalie Certain, but it sounds like her daughter may have something to say about that.
In our house we talk a lot about owning your voice and having a voice. Kid can be literal, and when we went to see the movie, my daughter said, 'That car has your voice. That's weird. She should have her own voice.' – Kerry Washington
Kerry has been a fan of the Cars franchise for a long time and was honored that she "got a call that there was a roll to play a super know it all, bossy pants character." Nothing like her type at all… Speaking of Scandal, Kerry is "really excited about going into the last season" of Scandal.
In the TV business, they don't always know when their jobs are going to end so "it's an honor to go into these last, I think we're doing 18 episodes, knowing we can give it our all and say good-bye to our fans in a loving and respectful way.", said Washington. What will she be up to after that?
After last year when I did the film Confirmation for HBO, I produced and starred in that film, and I started a production company, so we have lots of projects set up at different studios both for television and film. Some of them I'm not in and some of them I'm in. The production company is called Simpson Street, which is the name of the street my mom grew up on in the Bronx. – Kerry Washington
Cars 3 has a strong mentor-mentee thread running through the storyline. We've already seen that with McQueen and Doc, but Cars 3 takes it up another notch.
During our Cars 3 Interviews, we wanted to know who their mentors are, to which Kerry Washington replied, "Well, to be in the movie, we've all agreed to say that Owen is our mentor." and Armie Hammer was in agreement saying "That was a requirement for being in the movie." as well as Cristela Alonzo who said "I wake up in my bedroom and I see every movie poster Owen's done."
Posters that she said were "signed what's your face, I love you" but Armie clarified they were "signed, your mentor." Owen got quite the kick out of all of this saying, "It just feels good to be a mentor." and queue "Damn It feels Good to be a Gangsta" singing in my head.
In all seriousness, Cristela Alonzo said her mother, who passed away, and her drama teachers from school are her mentors. I talk more about that in the post on Life Lessons from Cristela Alonzo.
Among all the laughter during the interview, Armie Hammer took us on a mental ride through Route 66. He recently took a road trip through Route 66, and if it's a trip you've considered taking, it sounds like it's a must because "you can end up in the most remote out of nowhere, areas where nothing has changed since Route 66 was the main artery and thoroughfare of the region." said Hammer.
He loves a good road trip and said "there's something so magical in the American South West. It's like one of the least densely populated places on earth."  It does sound magical, although I'd probably avoid the "motels where it's like honestly, the bed probably hasn't been changed in 50 years, which seems pretty gross., but if you think about it as like I'm really bumping up and rubbing up against history and bed bugs, then it's really wonderful." I'm not so sure about wonderful Hammer and I'd rather not experience that part to confirm.
I'm like my glass is half full of maps. I love a good road trip 'cause you just get on the road, you put it on cruise control, and you just go. You listen to music. You listen to podcasts. You listen to nothing. You just look around. I don't know.  Armie Hammer
Pretty much everyone knows who Lightning McQueen is and if they don't, they will come June 16th, especially the kids. As Owen Wilson says, "Kids haven't seen a movie once until they've seen it a hundred times. They really learn a movie. It's not just me watching and falling asleep, and oh, it was good. It's like they really get into it." Because Lightning McQueen is so popular and well, so is Owen Wilson, it can make for some interesting run-ins with parents and their kids.
A parent will say 'this is Lightning McQueen', and the kids like that's not Lightning McQueen. [LAUGHTER] They're like take a picture, and the kid is doesn't seem to like it and I'm there smiling. – Owen Wilson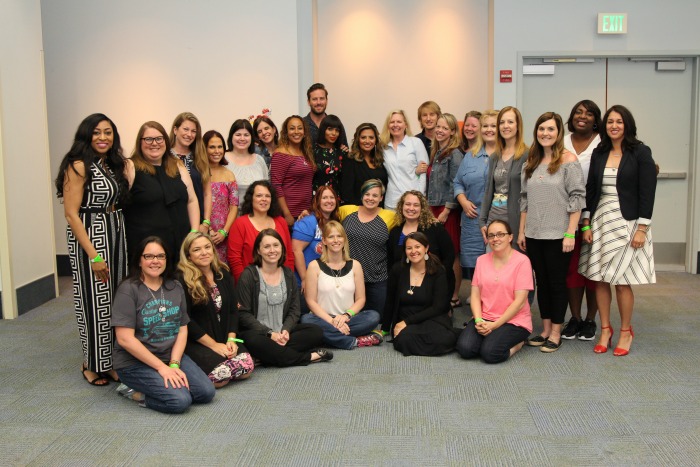 I'm going to leave you with a thinker as I wrap up the first of several Cars 3 Interviews. Kerry Washington talked about her supporting role in Cars 3 and how it "made me think a lot about is sort of this disposable society that we live", she said.
Natalie Certain is so sure that Storm in going to win, because of the numbers, you know. She's just so sure, and she's certain that you can kind of discount everybody else because the hot, new thing is the way to go. I think we have to be really careful about that as a society, not just in our business but in general. I mean, I heard a story recently, it's so random but I heard a story recently about how Rutgers University paid more money than they'd ever paid to any visiting speaker person ever the year that Snooki came to teach. That's not, there's no judgment on that, but she's a reality star and that was the same year that Mia Angelo spoke at their commencement. It just made me realize that we can sometimes, I think, prioritize hot and new more than we prioritize wise and creative. As a society, we need to be careful about that. Again, no judgment about her. – Kerry Washington
Catch Cars 3 in theaters on June 16th and read my spoiler-free Cars 3 Review along with the Best Cars 3 Quotes!