This is a sponsored conversation written by me on behalf of 7UP®. The opinions and text are all mine. #7UPUPGRADE #Contest
Happy Thirsty Thursday! How has your week been going? If it's been a bit rough, hopefully, some friends and a 7UP Poke Cake Cocktail can turn it around. This is a cocktail that's easy to mix together for any adult party.
Our favorite TV shows are deep into storylines, basketball games are on TV, and streaming playlists are full of new movies. Lots of reasons to kick your feet up, pour yourself a glass, and have some adult fun!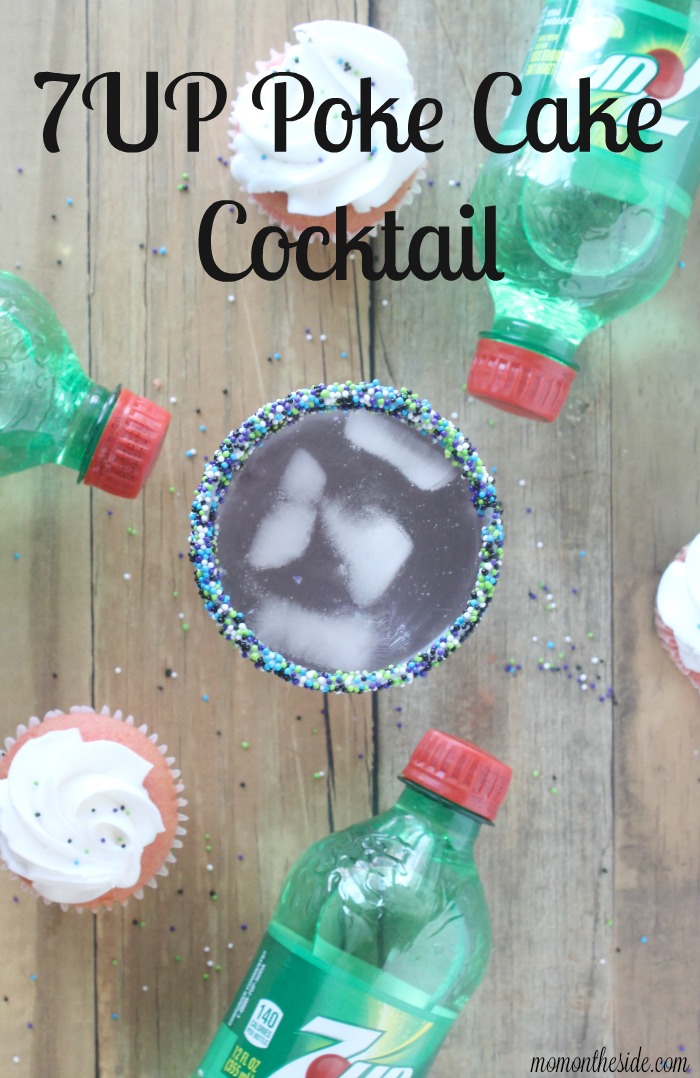 When it comes to social nights with your friends, why not have your cake, and drink it too?! Poke Cakes are something I have enjoyed ever since I can remember.
An easy way to add flavor and moistness to cakes and cupcakes and this 7UP Poke Cake Cocktail is a twist on that favorite dessert!
7UP is more than just a refreshing drink, its versatility as a beverage and an ingredient makes it the perfect cornerstone of any social night.

7UP Poke Cake Cocktail
7UP – (you can choose regular, diet, or cherry flavor!)
Cake flavored vodka – whatever your favorite brand is
Melting white chocolate
Sprinkles
First, pour the sprinkles into a small dish and melt the white chocolate in another small dish. Then dip the glass into the chocolate to cover the rim, and repeat in the sprinkles.
This helps give the cocktail a bit more of a cupcake "feel" like it's frosted and sprinkled. Even my husband, who isn't a big fan of vodka enjoyed this cocktail! He took a sip and said it actually tasted like a cupcake. Score!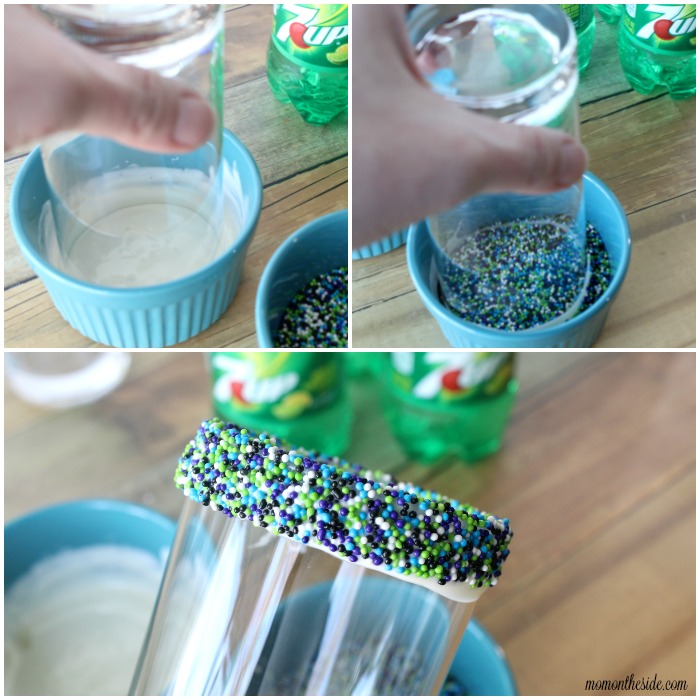 Once your glass is rimmed, it's time to create the 7UP Poke Cake Cocktail. Pour in 1-2 shots of your favorite cake flavored vodka, depending on how strong you want your cocktail. Then, drop in four ice cubes and pour in 7UP until the glass is full.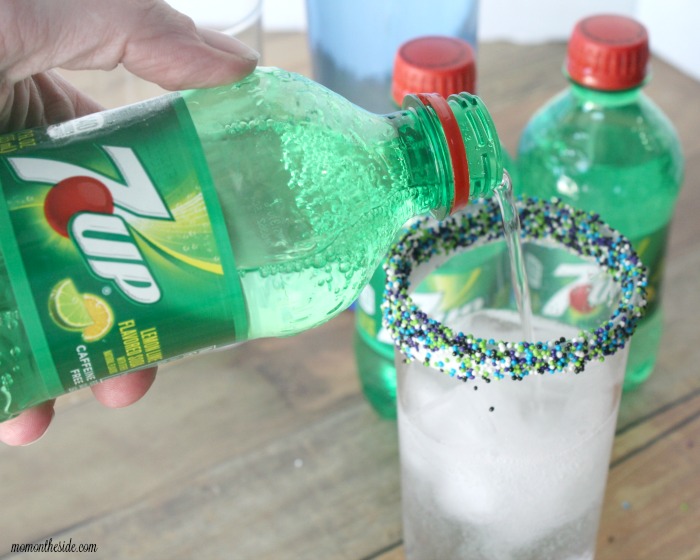 If you fill the glass all the way up to the rim, it will start to change colors as the sprinkles bleed in! A fun touch to a delicious party drink, if you ask me.
You can easily theme this 7UP Poke Cake Cocktail to your party theme, sports team you are cheering on, or colors of the event by simply changing up the sprinkles.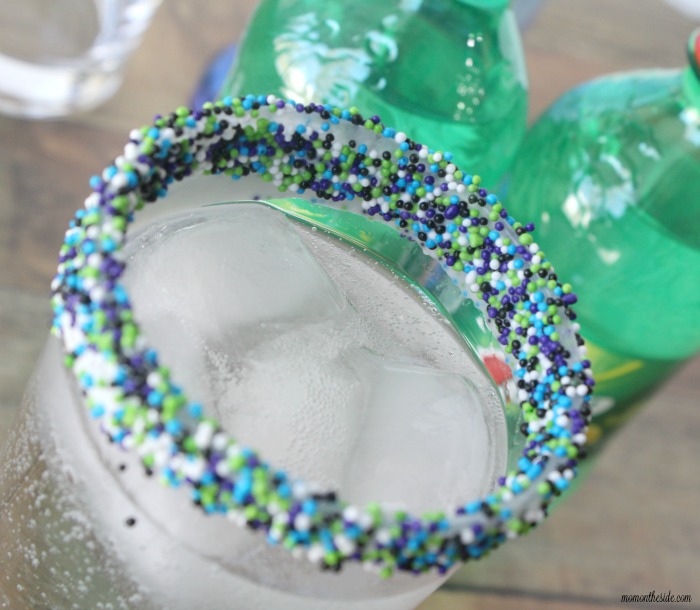 In addition to changing up sprinkles, you could also use Cherry 7UP to give it more of a cherry cake flavor. I'm a big fan of Shirley Temples so that is something I'm going to try the next time we get together with friends.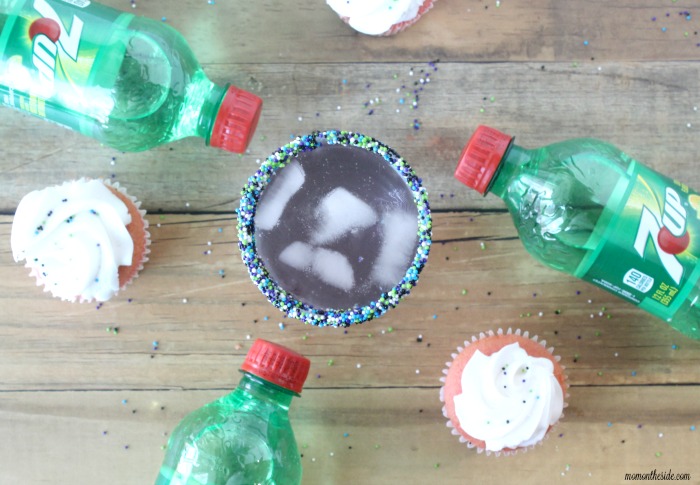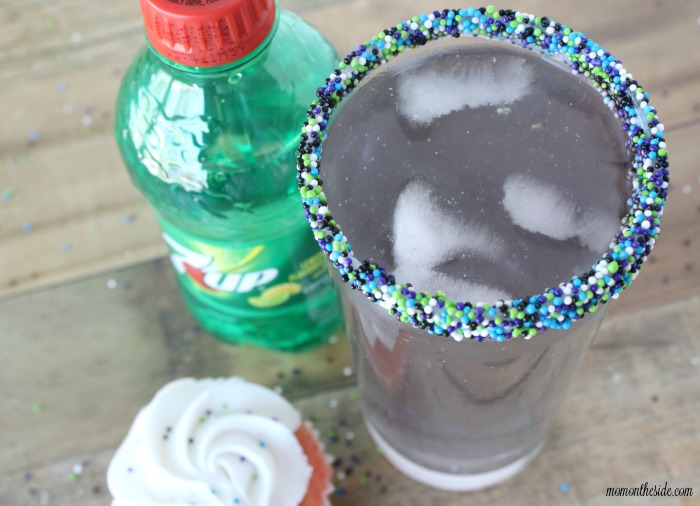 PIN 7UP Poke Cake Cocktail