As the presents are unwrapped, our homes will begin to fill with leftover wrapping paper. Unless you take special care unwrapping to save it all, you are probably looking for ways to use up wrapping paper.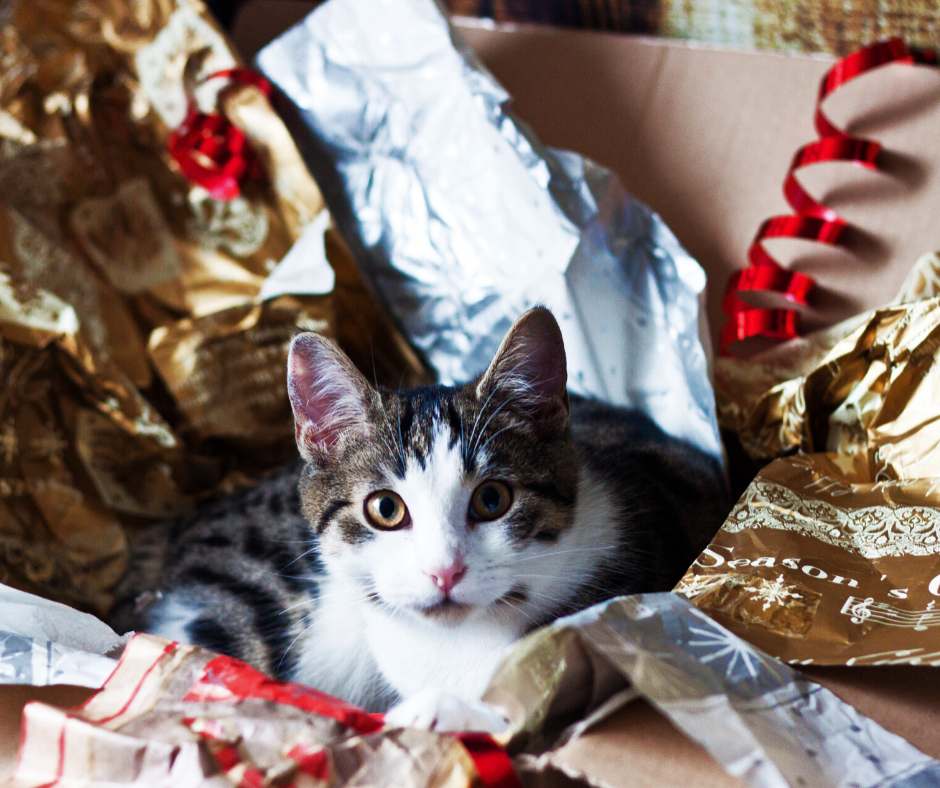 Previously we just grabbed a trash bag before the unwrapping began. Then I found some creative uses for leftover wrapping paper!
If you want to reuse wrapping paper instead of tossing it, here are 10 uses for leftover wrapping paper! If you have a fun idea, drop a comment below!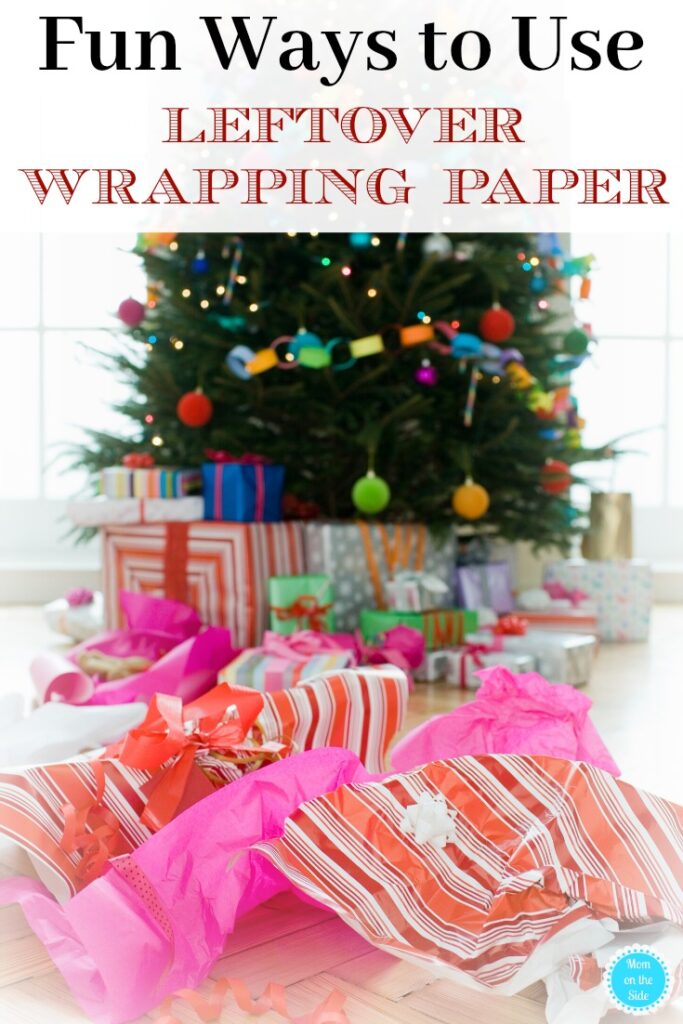 10 Uses for Leftover
Wrapping Paper
#1 Protect ornaments and other Christmas decorations while storing. Replace old worn out newspaper in your totes or wrap up new items being put away for the first time.
#2 Put the wrapping paper scraps in a box to use for crafts throughout the year. Kids come up with all kinds of crafty ideas and the scraps are also great for scrapbooking backgrounds!
#3 Cut leftover wrapping paper into strips and make garland for next year. Just like construction paper chains only more colorful and festive!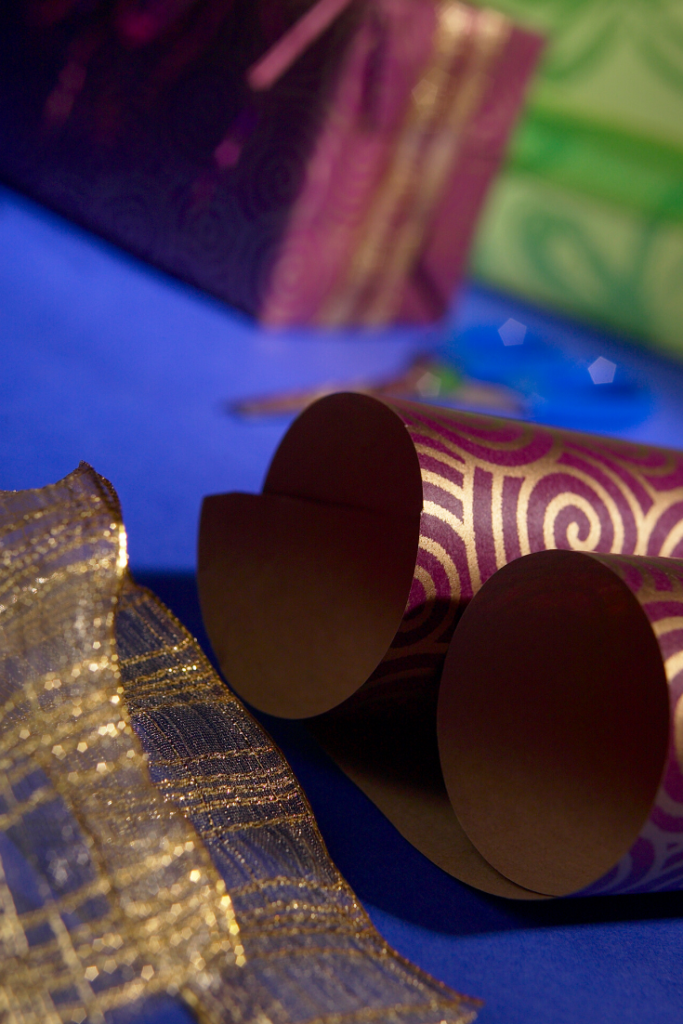 #4 Make gift tags and cards by cutting down leftover wrapping paper into smaller squares. This works best with wrapping paper that is solid white on the back.
#5 Thick quality wrapping paper is great for lining drawers for a fresh look. Pops of color for kitchen drawers, dresser drawers, and desk drawers!
#6 Shred leftover wrapping paper and use in place of tissue paper. It can also be used for packages you are mailing.
#7 Wrapping paper is great for covering books for extra protection and fun style. You could also use it white side out and doodle all over it.
#8 Cut leftover wrapping paper into triangles and create a party banner. How many times have you said to heck with an tossed a cheap banner in the trash after a party? Make your own and save the money!
#9 Wrap tin cans in wrapping paper for fun pen holders and storing other items. They would even look great as flower vases in the spring!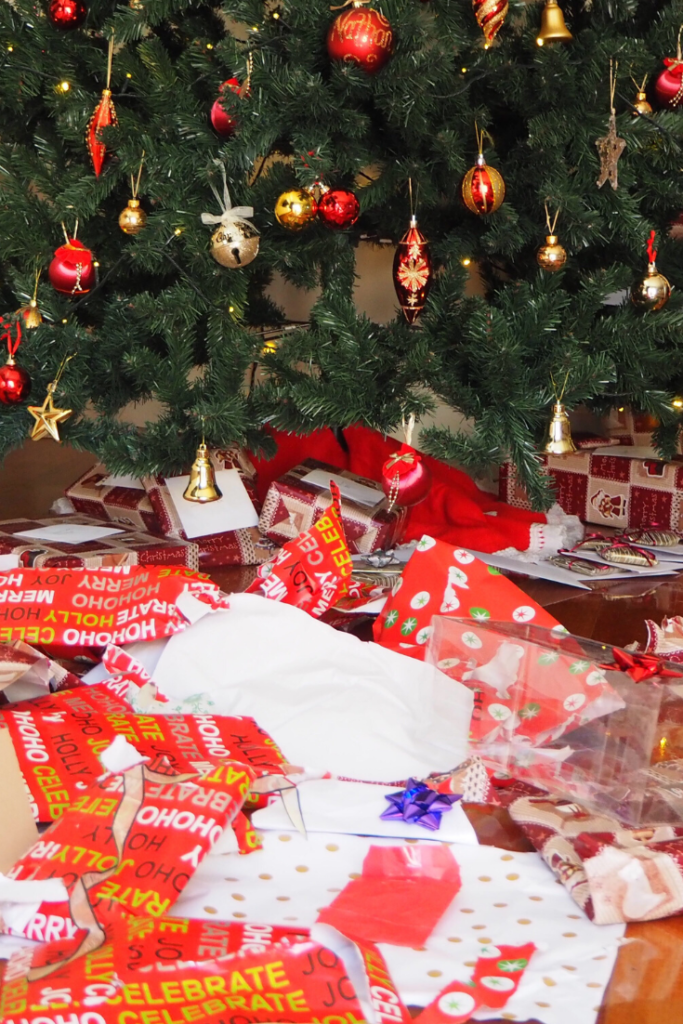 #10 Save nice pieces of leftover wrapping paper to use again next year. You can wrap small gifts, as well as use it in gift boxes and bags.
How do you use left over wrapping paper?
Looking for easy Christmas desserts for your holiday party? Give these Holiday Peanut Butter Balls a whirl!