Runts Watercolor Candy Paints are a fun and easy activity for kids! With snow still in the forecast and rainy days ahead I'm going to need a lot of activities to entertain the kids indoors.
Candy paint is a quick way to get the kids busy and they'll have fun watching the candy dissolve and the paint colors come to life!
Runts Watercolor Candy Paints
Materials for Making Runts Watercolor Paints
● Runts candy
● Small shot glass size plastic cups
● Paintbrush
● Warm water
● Printable Fruit Coloring Sheet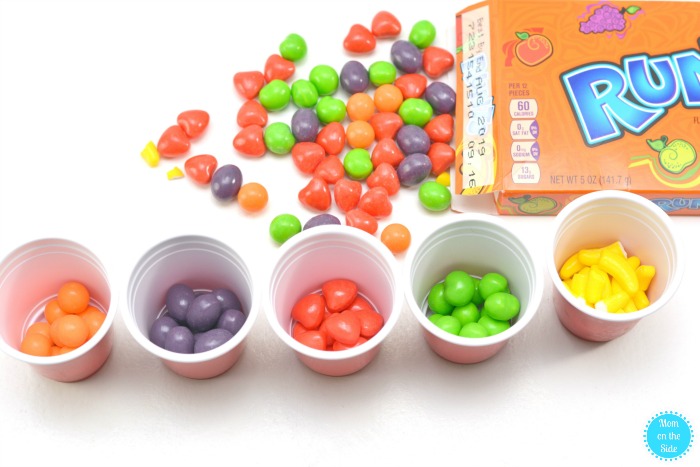 How to Make Runts Watercolor Candy Paints
If your kids are helping make these candy paints, it's a great activity for counting and color practice! First, separate Runts candy into different colors.
Next, lay out five small plastic cups and put at least 8 candies into each one. You want to use plastic cups that are no larger than a shot glass to keep paints more concentrated. The more candies you use, the deeper your colors will be and vice versa.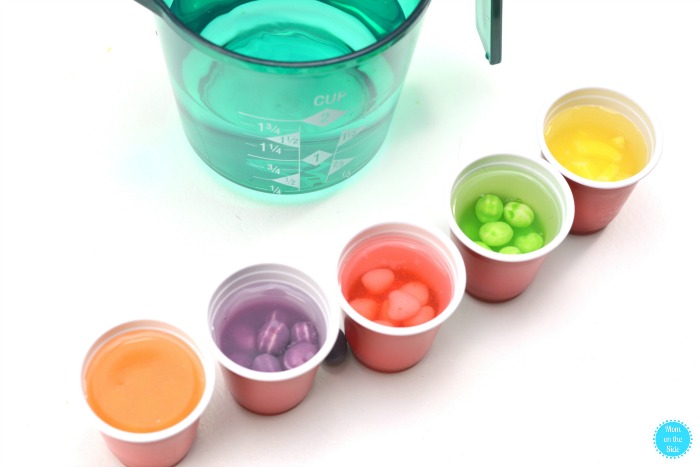 Fill each cup about 2/3 of the way full with warm water and let the candies sit for a minute. Stir them in the cups and the colors will begin to come off pretty quickly.
Once the color has left the candy pieces, remove them with a spoon. This keeps the watercolor candy paint from becoming gritty when the candies dissolve.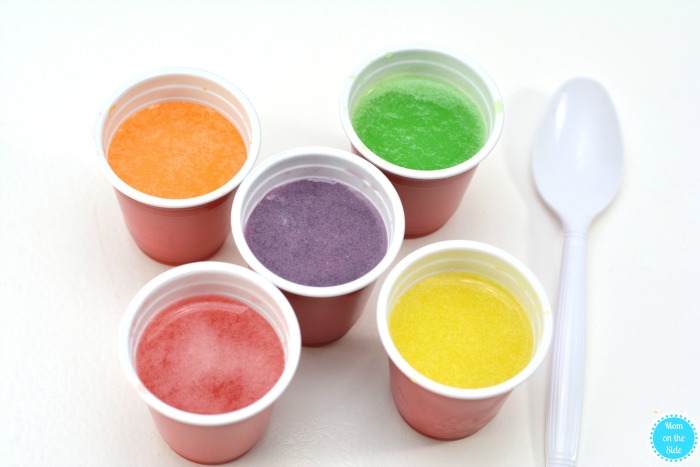 Now you can use the Runts Watercolor Candy Paint like you would any other watercolor paint. For longer paint sessions, stir the cups occasionally to keep the color dispersed. There is also Skittles Candy Paint for more fun colors!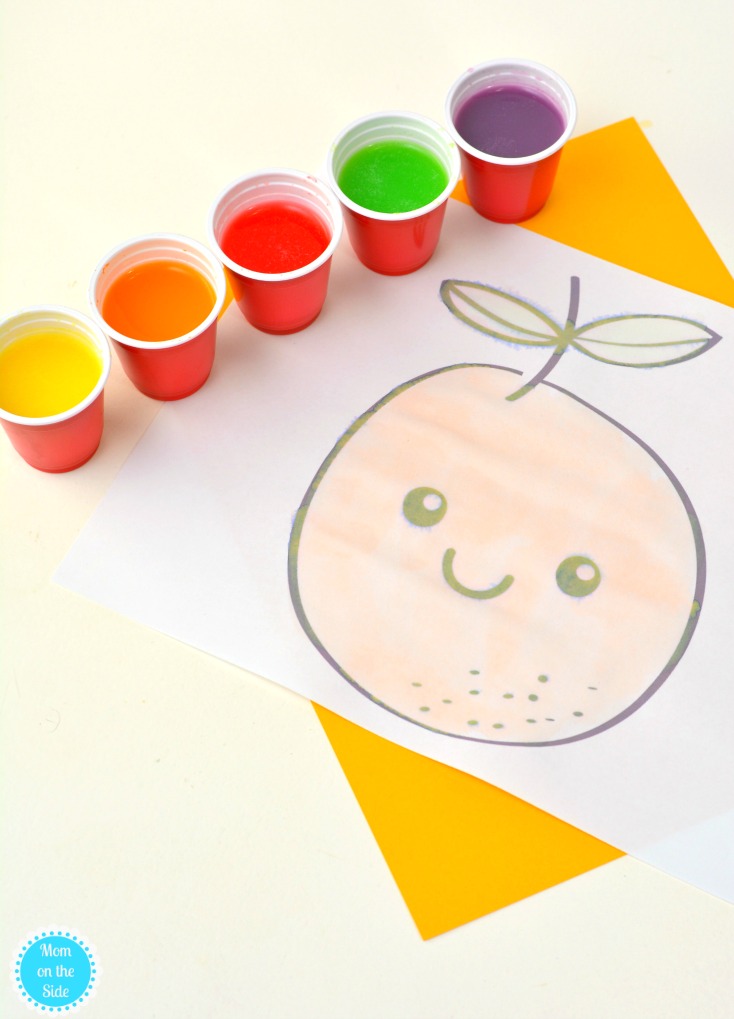 I also have a free coloring page for kids that will make for a fun afternoon of painting. Orange you glad I kept with the Runts theme and made it fruit? Grab the printable coloring page below and have fun.
–> PRINT COLORING PAGE HERE <–