This shop and recipes teens should know before leaving home have been compensated by Collective Bias, Inc. and its advertiser, Colgate-Palmolive. All opinions are mine alone. #FusionClean #CollectiveBias
It is strange to think that in just four years my oldest could be out on her own. When I say my daughter is 14 it doesn't hit me, but when I think of the number and how close it is to 18, it does.
She is entering high school next year and that has me focused on teaching her more life skills, including cooking. She's taking over the kitchen two nights a week and I encourage all of you to let your teens do the same!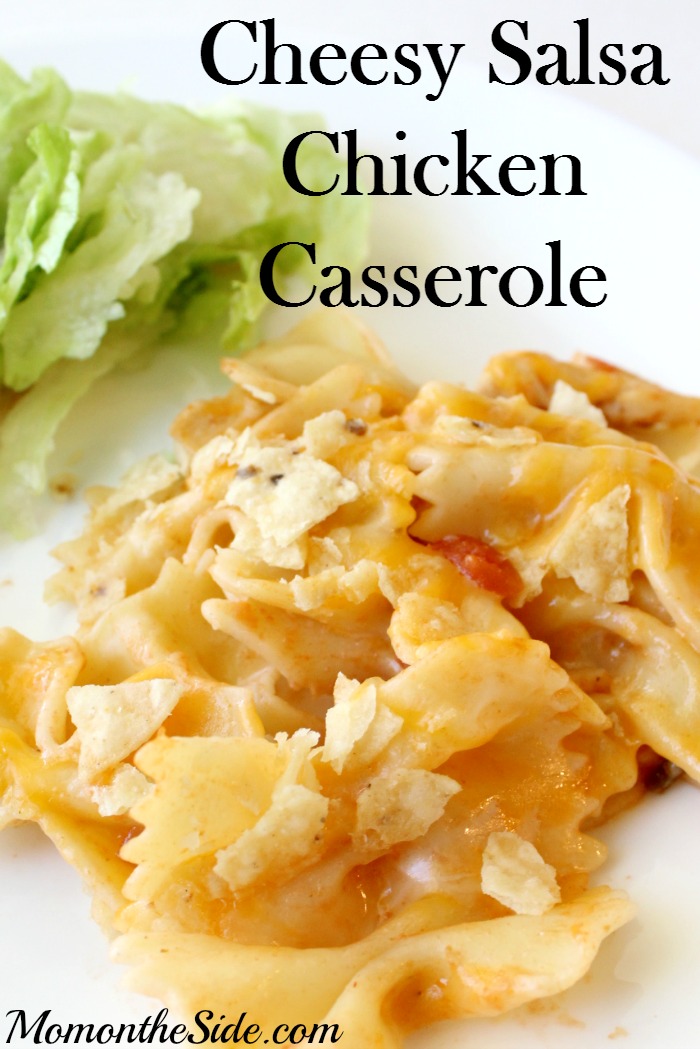 Not only does letting your teen take over the kitchen give you a break from cooking, but it also helps your child build up their recipe arsenal. I want my daughter to be prepared for a variety of actual real-world situations and cooking for herself is one of those situations.
I don't want her relying on fast food, take out, and freezer meals. There are recipes teens should know before leaving home, and I'm sharing five of them today that I'm teaching my daughter this year.
5 Recipes Teens Should Know
Before Leaving Home
1) Simple Sandwiches: Grilled ham and cheese, BLTs, and egg salad are what I will be teaching my daughter how to make. Simple, basic, and convenient so you can cook in a pinch.
2) Homemade Dough: Biscuits and pizza are the reasons I want my daughter to know how to make homemade dough. I think this is important for the recipe arsenal, and the possibilities are endless when you have pizza crust.
3) Family Dish: Every family has a dish or dessert that has been passed down from generation to generation. Don't wait until your child moves out to pass on the recipe unless that is the tradition.
4) SOS: Stuff on a Shingle, which is also known by many other names, is a recipe that has been around for generations and the thought of it always takes me back to childhood.
My mom actually made her SOS with ground beef instead of chipped beef and it was SO good. If you want to give it a try simply brown 1lb of ground beef, stir in 2 teaspoons butter, 2 teaspoons flour, 1/3 cup milk, and ground pepper until it forms a gravy consistency. Then serve it on top of toast and enjoy!
5) Casserole: Casseroles are amazing dishes and must-haves for the recipe arsenal. You can make a casserole out of pretty much anything when you cover the meat, sauce, pasta, cheese categories. My daughter and I got downright messy together making Cheesy Salsa Chicken Casserole and it was SO much fun and SO tasty!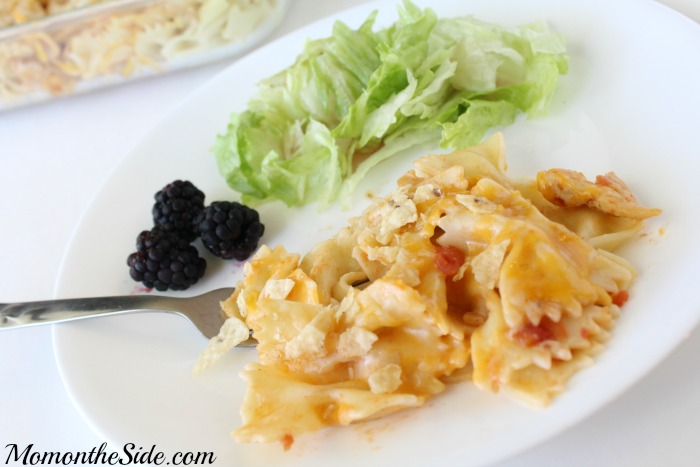 Cheesy Salsa Chicken Casserole
Cheesy Salsa Chicken Casserole Ingredients
1lb Chicken Tenders
1 pkg Bow-Tie Noodles
1 1/2 Cups Salsa
2 Cups Shredded Cheese
1 1/2 Cups Tortilla Chips – crushed
Oil for frying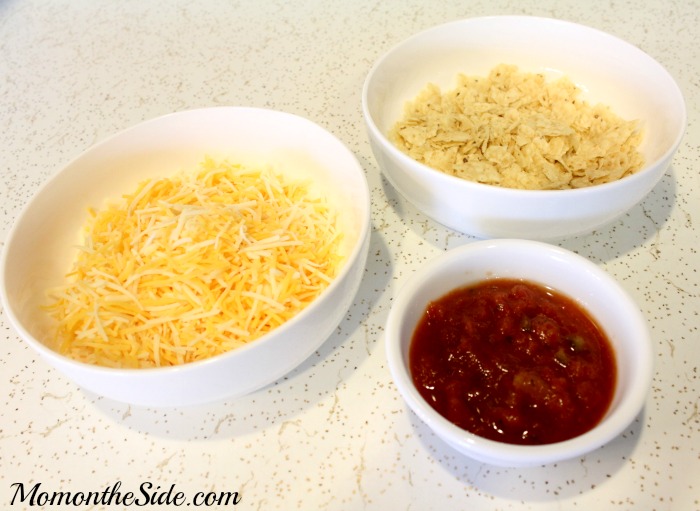 To start your Cheesy Salsa Chicken Casserole you want to preheat the oven to 350 and begin boiling water for your Bow-Tie Noodles. Meanwhile, begin cutting up the chicken tenders and start frying them in 1/2 inch of oil on the stove top.
Once the noodles are done and the chicken is cooked you can mix them together with 1 1/2 cups of cheese in a casserole dish.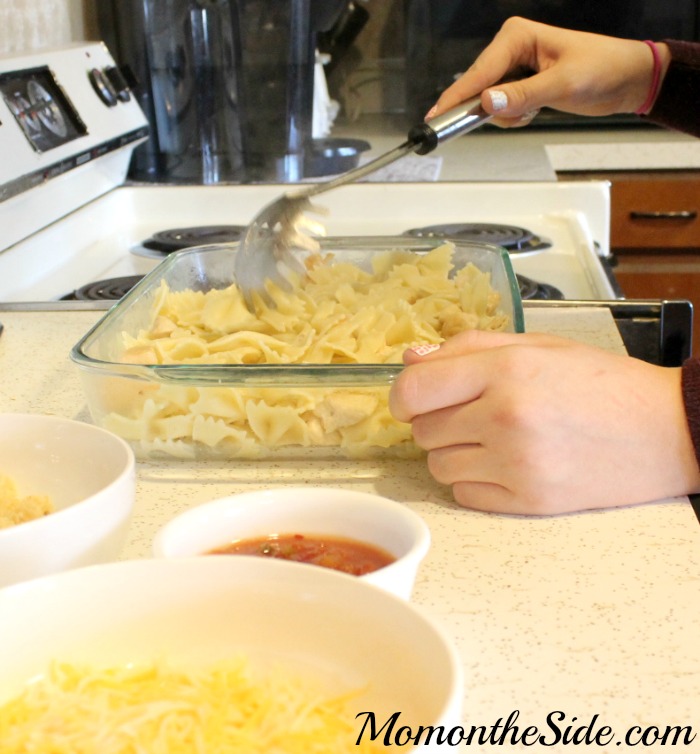 Now pour the salsa over the top of the chicken and noodle mixture and cover with remaining shredded cheese. Place in the oven and bake for 8 minutes.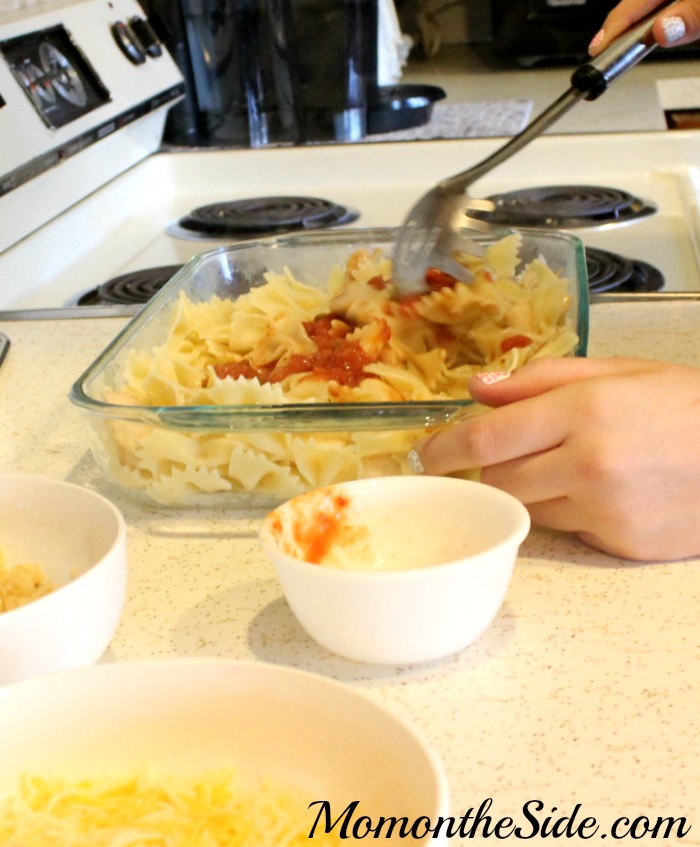 Remove from oven, top with crushed tortilla chips, and return to oven to bake for 5 more minutes.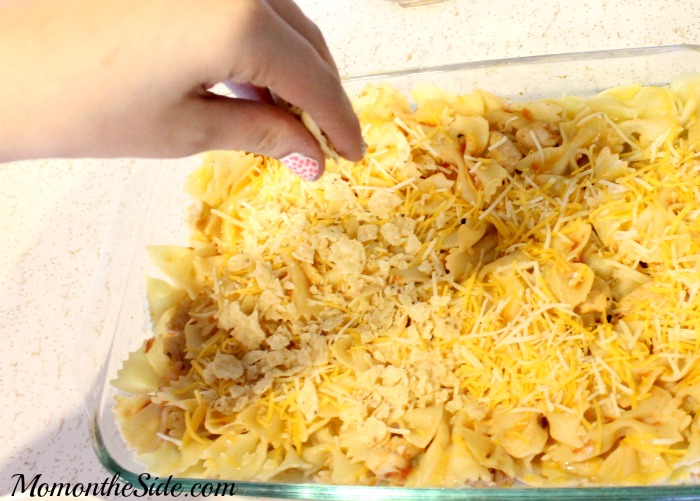 Now you have a delicious Cheesy Salsa Chicken Casserole to fill your belly with! Doesn't it look tasty?!