Celebrating 120 years this year, Kennywood is Pittsburgh's Best Amusement Park. A great place for family-friendly fun.
With over 40 acres games, food, and rides for thrill seekers and fun-havers, as well as big things happening this summer and next summer, you'll want to put Kennywood Park in Pittsburgh on your radar.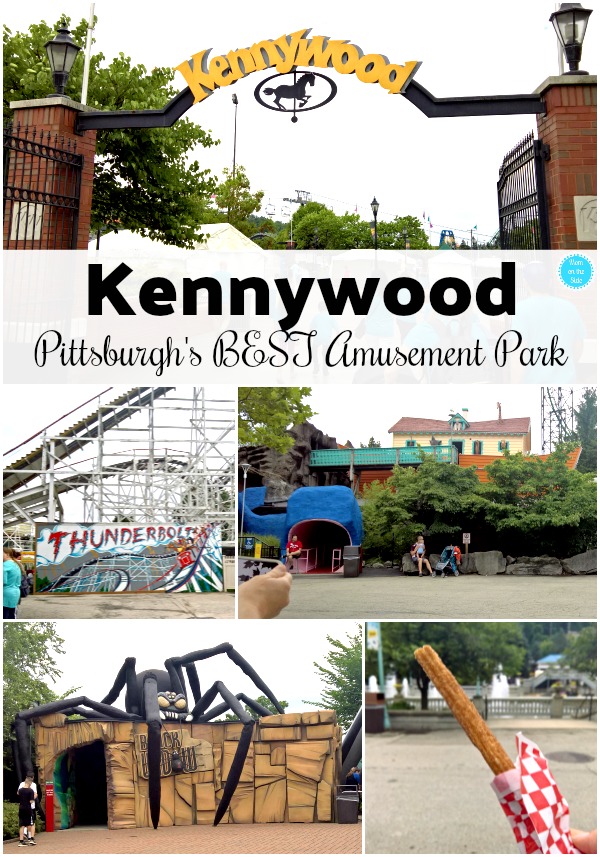 8 Reasons Kennywood is Pittsburgh's Best Amusement Park
#1 Rides for Everyone
Kennywood has thrill rides, water rides, kiddie rides, and iconic rides. Rides that spin you, roller coasters, and rides that send you flying through the air.
Paddle Boat on the lagoon, hop on a carousel and have a nightmare in 3D. There truly is a ride for everyone at Kennywood Park.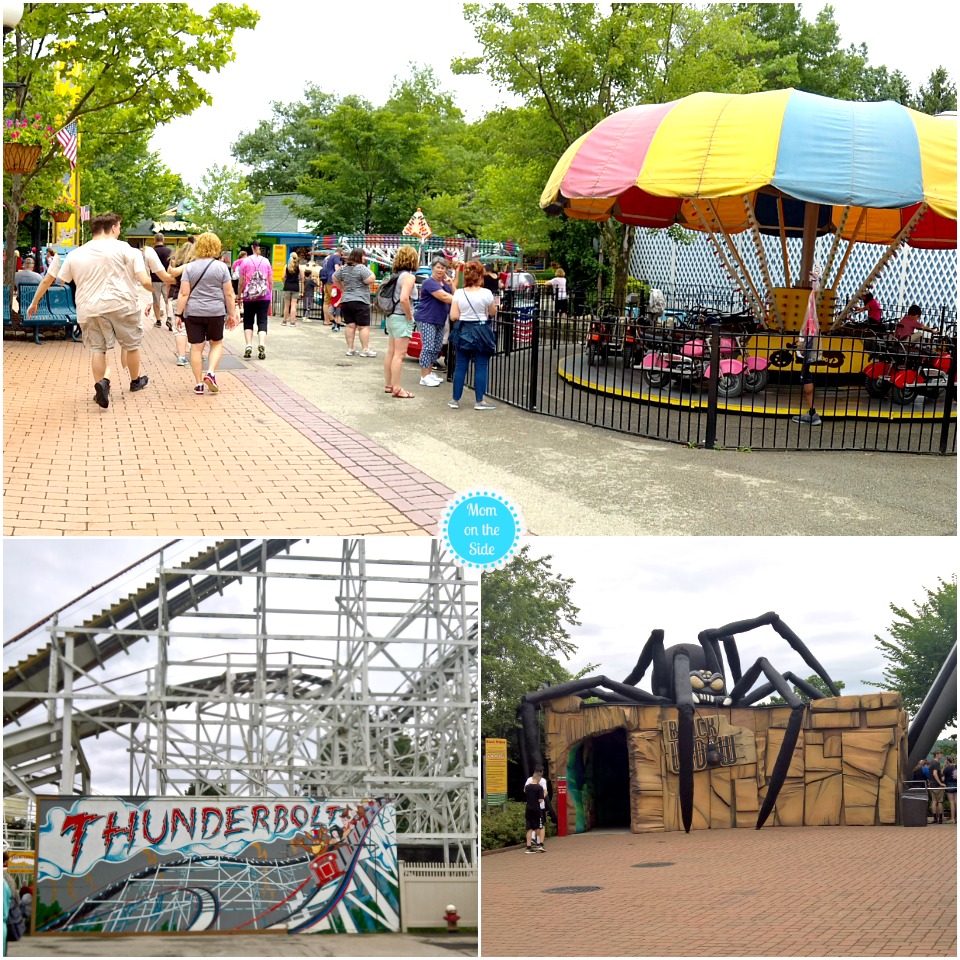 #2 Rides Like Nowhere Else
There are three iconic rides at Kennywood in Pittsburgh that you won't find anywhere else right now. First, the iconic Noah's Ark attraction has been open since 1936 and it's one of the rides I experienced while there.
A combination of a fun house and haunted house with motion and I may have gotten scared at one point and screamed out loud while everyone laughed at me.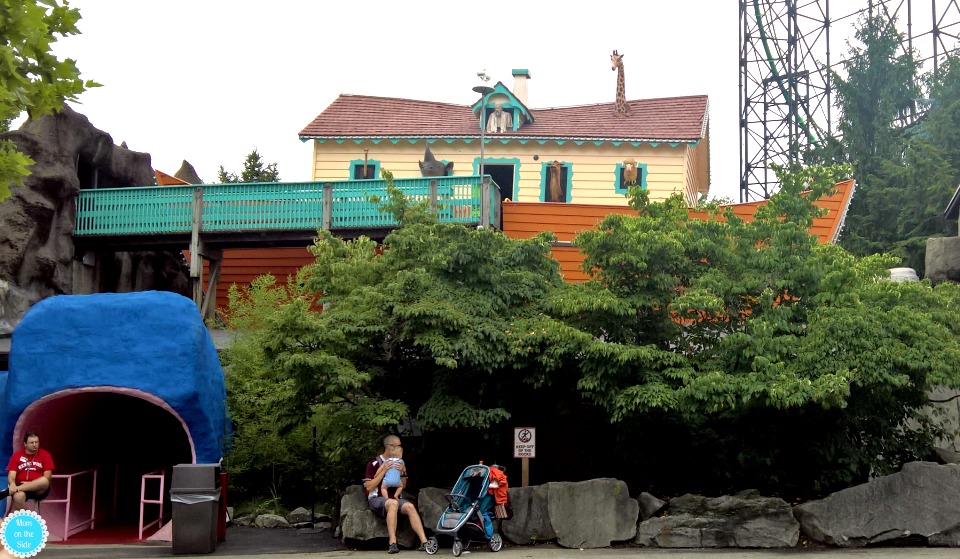 Another is the one-of-a-kind Auto Race is a 1930 classic that consists of electrically-powered cars traveling along a winding wooden track. Kangaroo is the last remaining ride of it's kind.
It's a circular ride that carries a maximum of four passengers up a hill to simulate the effect of a Kangaroo jumping. Kenny Kangaroo is the mascot of the amusement park so it makes since for this park to have this ride!
#3 Yummy Food and Lots of Options
Home cooked meals of turkey and mashed potatoes. Fried foods and salads and pretzels and pizza. Johnny Rockets, Wafels & Dinges, and Dippin' Dots. I could keep going but I'll leave you with what I had for lunch…a walking taco and churro!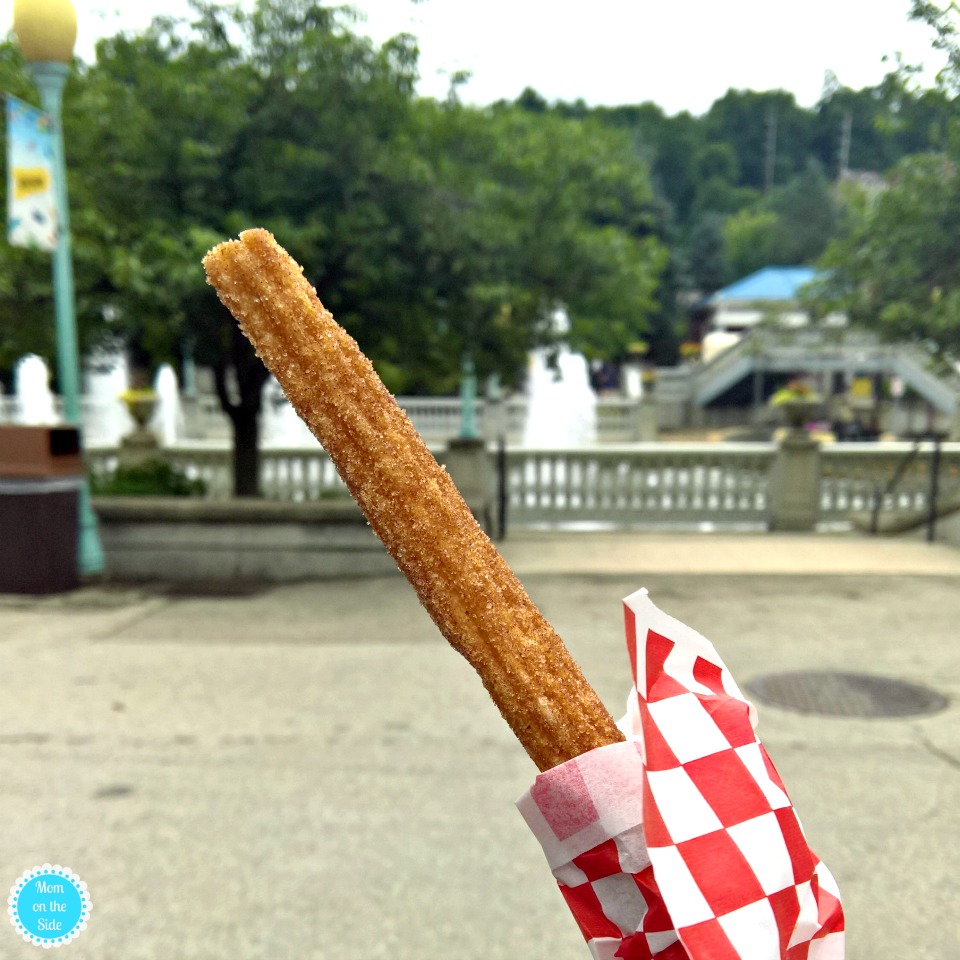 #4 Thomas Town Opens July 27th, 2018
The newest edition at Kennywood Park opens on Friday! Thomas Town features five new rides, shows, and tons of fun for little engineers!
Rides will include Cranky's Drop Tower, Flynn's Fire Training, Diesel Drivers, and Harold's Helicopter Tour. One of the largest additions in the 120-year history of Kennywood Park it will also include a life-sized Thomas the Tank Engine™ traveling on a redesigned Olde Kennywood Railroad! How cool is that?!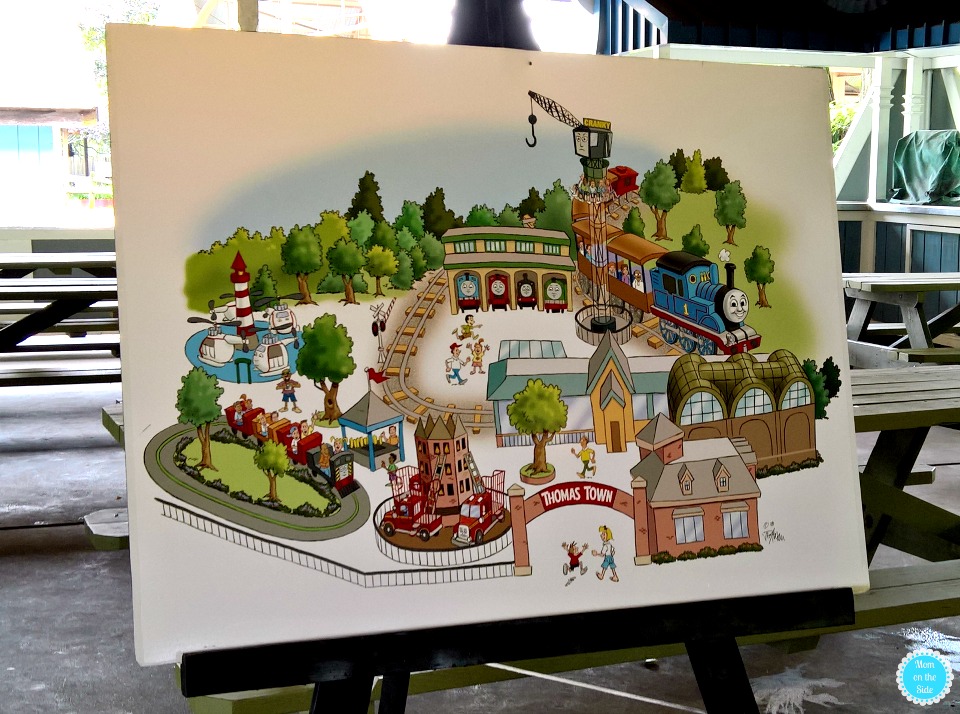 #5 Steelers Country at Kennywood Coming in 2019
Kennywood Park and the Pittsburgh Steelers have teamed up for a historic collaboration coming to the park in 2019. This one-of-a-kind themed land will celebrate the hard-hitting heroics of the players, but with a unique twist. The park experience turns its attention to the fans by putting them at the center of the action!
You'll find exclusive merchandise, skill games, practice drills, entry tunnel, and food locations (including a unique tailgating experience) all to help you feel like you are at the stadium! Plus, the heart of Steelers Country will be the record-breaking roller coaster, The Steel Curtain! Check out the video below to see what's coming!
#6 Live Shows and Entertainment
If you like magic or music you'll want to take in one of the live shows at. There show times throughout the day making them great for taking a break during all the rides. Check out the lineups when you arrive at the park and plan ahead so you don't miss them!
#7 Fun Touches Throughout the Park
I don't know about you but I take notice of fun little extras when I go places. Kennywood has no shortage of them! Lion drinking fountains, fossil dig area, themed restaurants, and more. Keep your eyes out for all those little things if you visit, they make it even more memorable!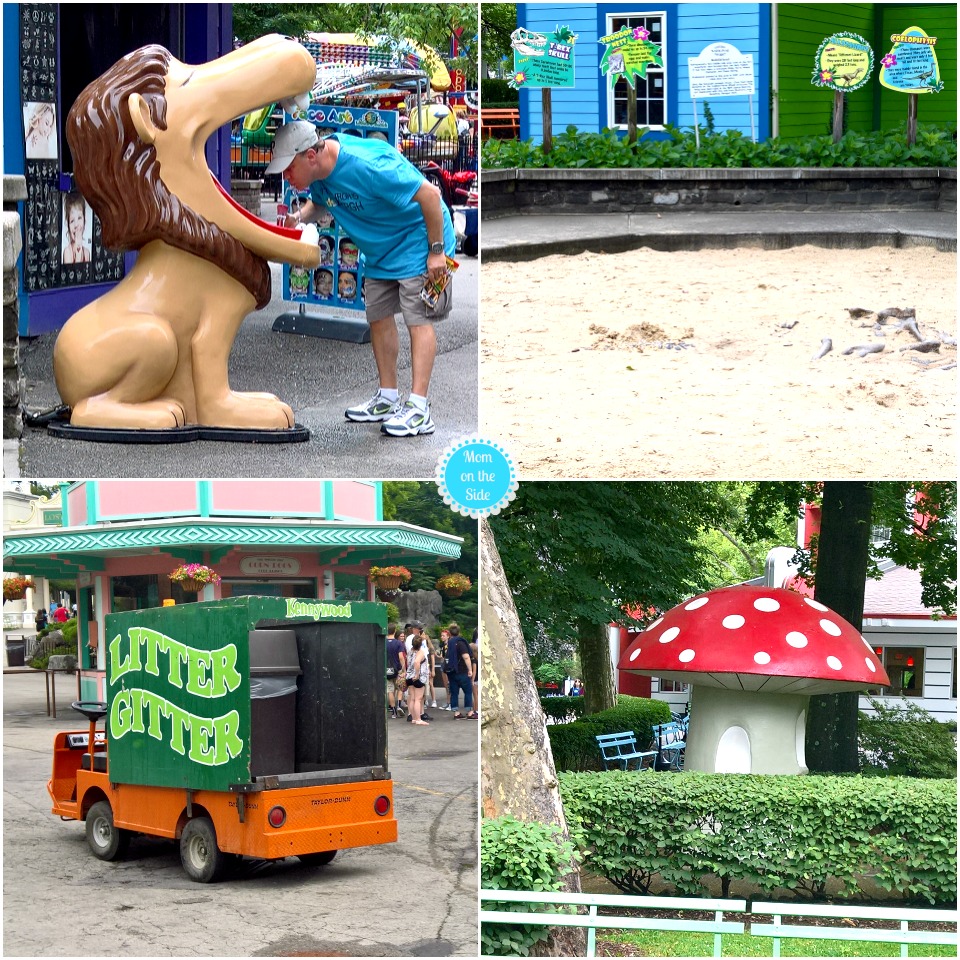 #8 Holiday Events and More
If you are planning a visit to Pittsburgh keep Kennywood Park on your list. Whether you are taking the whole family or planning an adult getaway with friends, you'll have a fun-filled day America's Finest Traditional Amusement Park! Oh, and in case you are wondering, it has nothing to do with Kenny Rogers.