Are you looking for a fun Halloween activity or kids? Pin the Mouth on the Monster is an easy to set up printable Halloween game.
Great for classroom Halloween parties as well as parties you are having at home, and for random rainy October afternoons.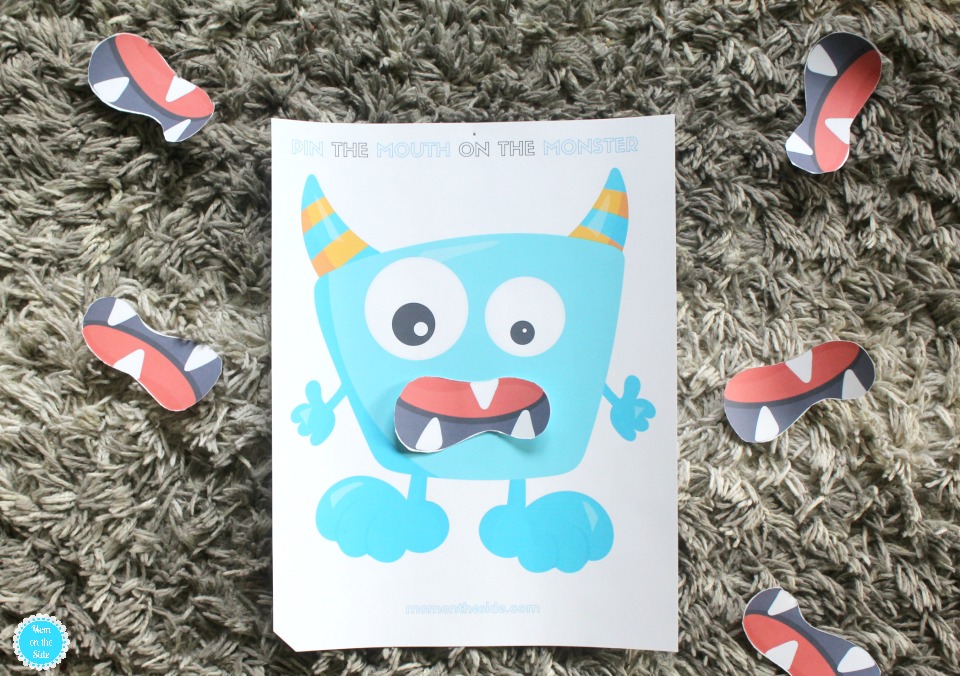 Printable Halloween Game
Pin the Mouth on the Monster
Much like the traditional Pin the Tail on the Donkey game, all you need are paper, scissors, tape, and a blindfold for this printable Halloween Game.
Cover the kids' eyes with a blindfold like a sleeping mask, bandana or small towel. Spin them around a few times then have them try to pin the mouth on the monster.
This printable Halloween game for Pin the Mouth on the Monster includes a printable monster and 6 printable mouths. If you need more mouths you can print off extra pages so each child has one.
–> PRINT MONSTER HERE <–
–> PRINT MOUTHS HERE <–