We are in full blown Halloween spirit around our house! What about you?! Decorations are up, pumpkin patch visis are planned and Halloween family movie nights are underway!
Recently I threw together a Harry Potter Charcuterie Board for famly movie night. The kids loved it so much I thought I'd share it with you. Don't worry, it is super easy to do!
(This post is in partnership with Zak Designs)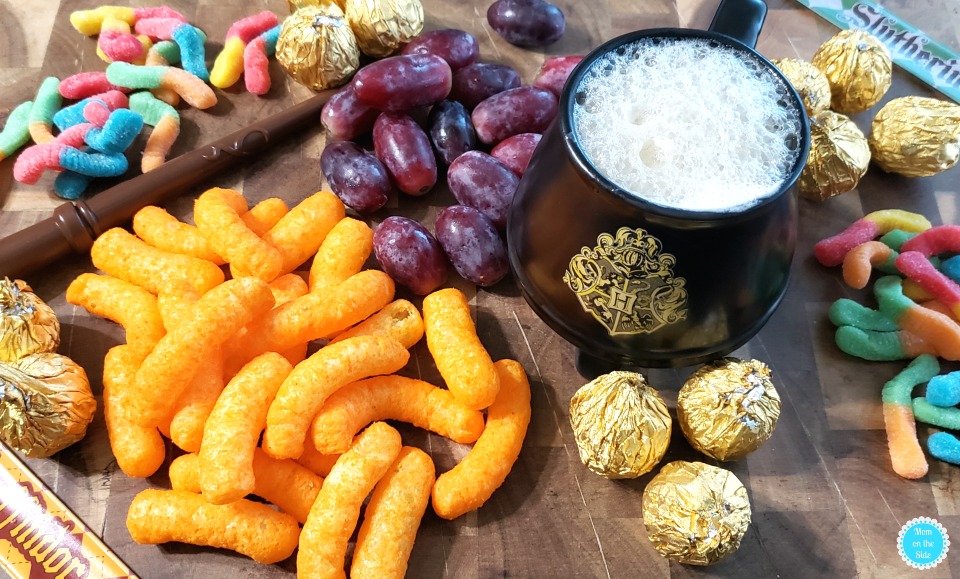 Harry Potter Charcuterie Board
for Family Movie Night
I'm all about easy and family movie nights are no different. Most of the time it is either popcorn and candy or a thrown together charcuterie board of randomness.
Randomness is what came together for a fun and simpe Harry Potter Charcuterie Board for our recent family movie night. Movie nights that are all about Halloween and supernature and magic this month.
My Harry Potter Charcuterie Board included the following Harry Potter themed food items:
Slytherins: Sour Gummy Worms
Hufflepuffs: Puffy Cheetos
Gryffindors: Grapes
Golden Snitches: Ferrero Rochers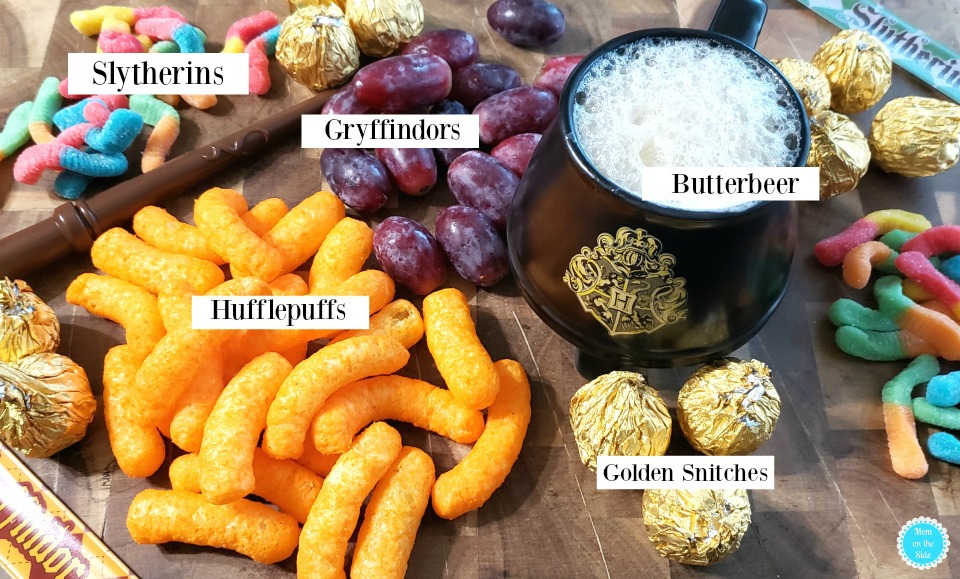 Butterbeer was also served and how could I not with a Harry Potter Cauldron mug?! A scoop of vanilla ice cream and a drizzle of butterscotch sauce topped off with cream soda. SO good!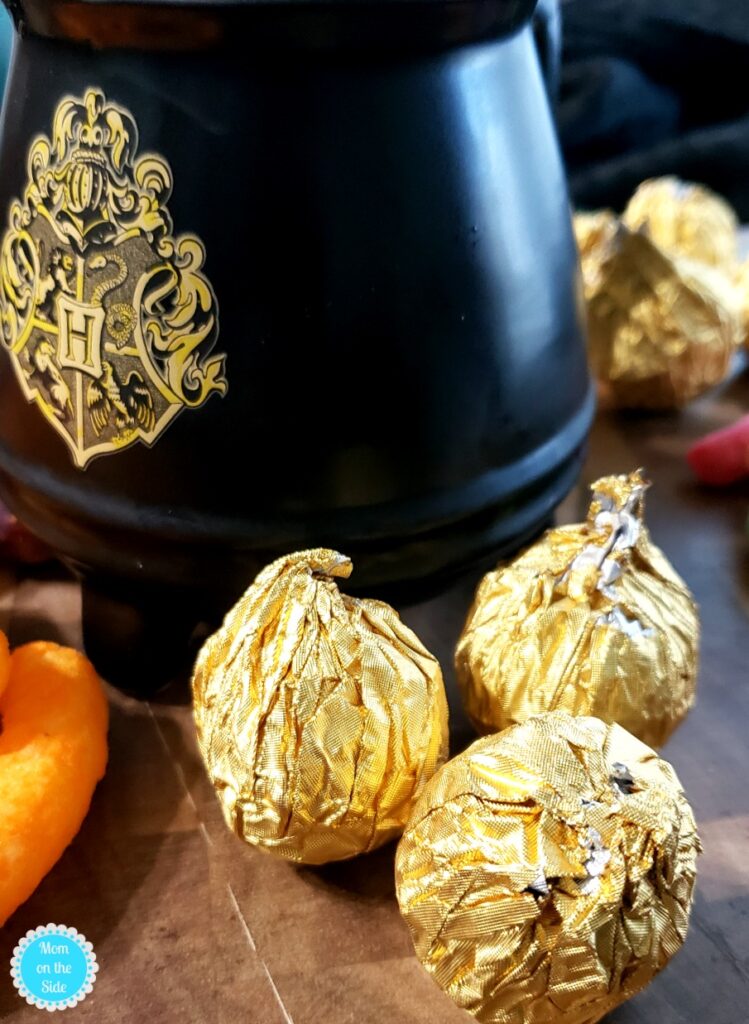 Zak Designs offers plates, tumblers, and water bottles perfect for themed family movie nights this Halloween. You may have seen some of them recently in my Instagram Stories and they are all getting a lot of use already.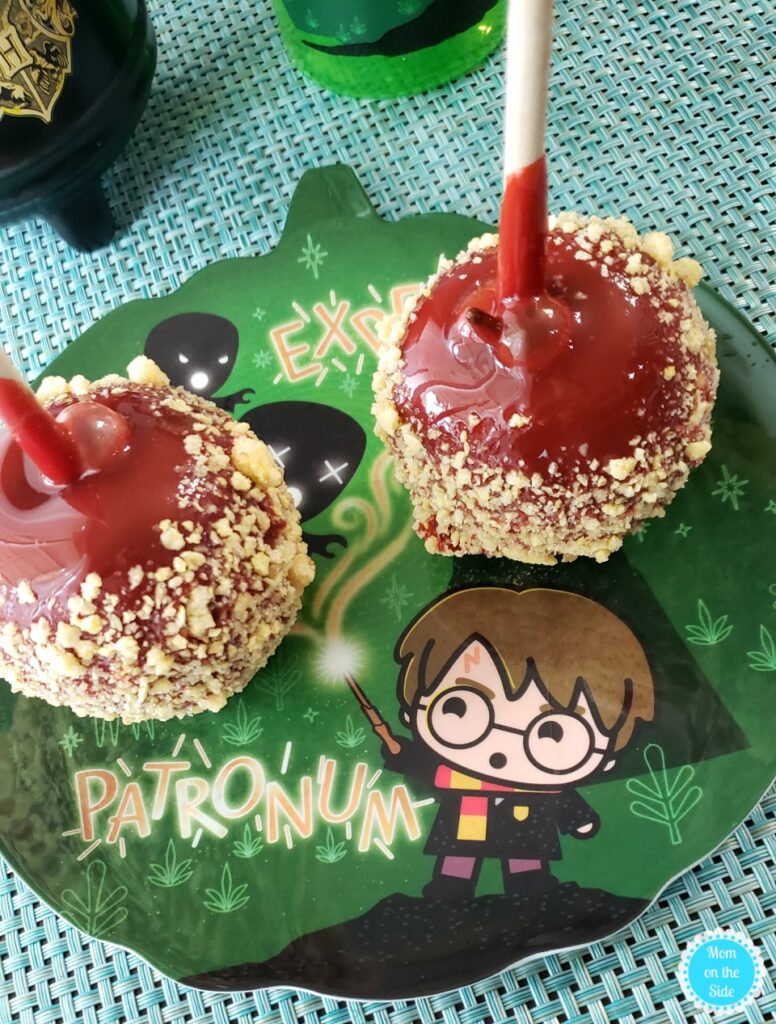 From Harry Potter to Peanuts to Star Wars to Paw Patrol, Mickey Mouse, and even Little Monsters.
You'll even find sugar skull mugs for your morning coffee or to make your own sugar skull succulent! Check out all the Halloween tableware at Zak.com to cover all of your Halloween family movie night and party needs!