One things I started focusing on more last year and into this year, was family dinner time. With two nights a week of dance class and basketball, there are only two nights we are all home together for dinner.
I'm making the most of those two nights with favorite family meals and fun family dinner questions to spark conversation.
I'm sharing some of the questions my kids have enjoyed, if you need some ideas to get the conversations going with your kids!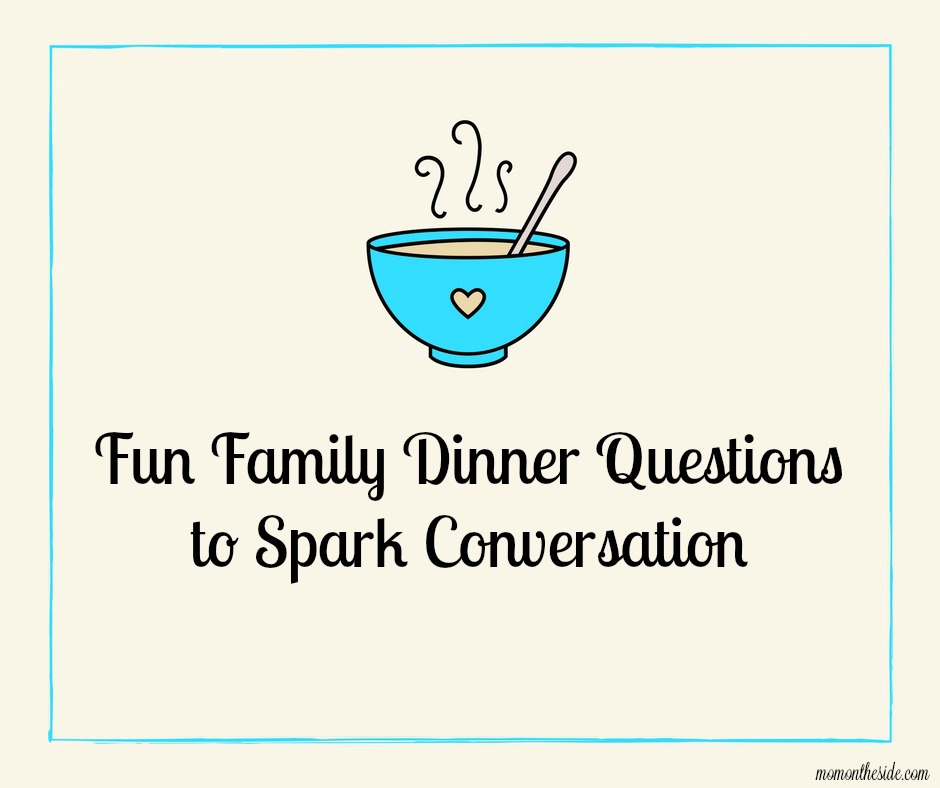 Fun Family Dinner Questions
to Spark Conversation
What is one goal you have this week?
Top three funny moments this week?
You're filling a time capsule to be opened in 50 years, what do you put inside?
Where would you travel to and why?
If you had a reality show, what would it be about and what would it be called?
The newest movie just came out and you are the star! What is the title of the film?
If you could have any dessert, what would it be?
There is an empty room in your house, what do you turn it into?
If you could only read one book for the rest of your life, what would it be?
You're making a family yearbook, what would each person's title be? (Most Organized, Most Tired, etc)
I turned these questions into a Printable if you want to save them in the kitchen. You can also pin the image below and grab a question when you are getting your dinner recipes on Pinterest. 😉
Printable Family Dinner Questions –> HERE <–