Create a easy and edible Christmas table centerpiece with sweet Wonderful Halos mandarins! Bonus, it makes the room smell delicious, too!
Thank you to Wonderful Halos for sending the products to make this fun Christmas DIY!
Easy and Edible Christmas Table Centerpiece
 How fun would this edible Christmas table centerpiece be on the kid's table?! You can easily create your very own tree with accompanying presents, that double as place cards!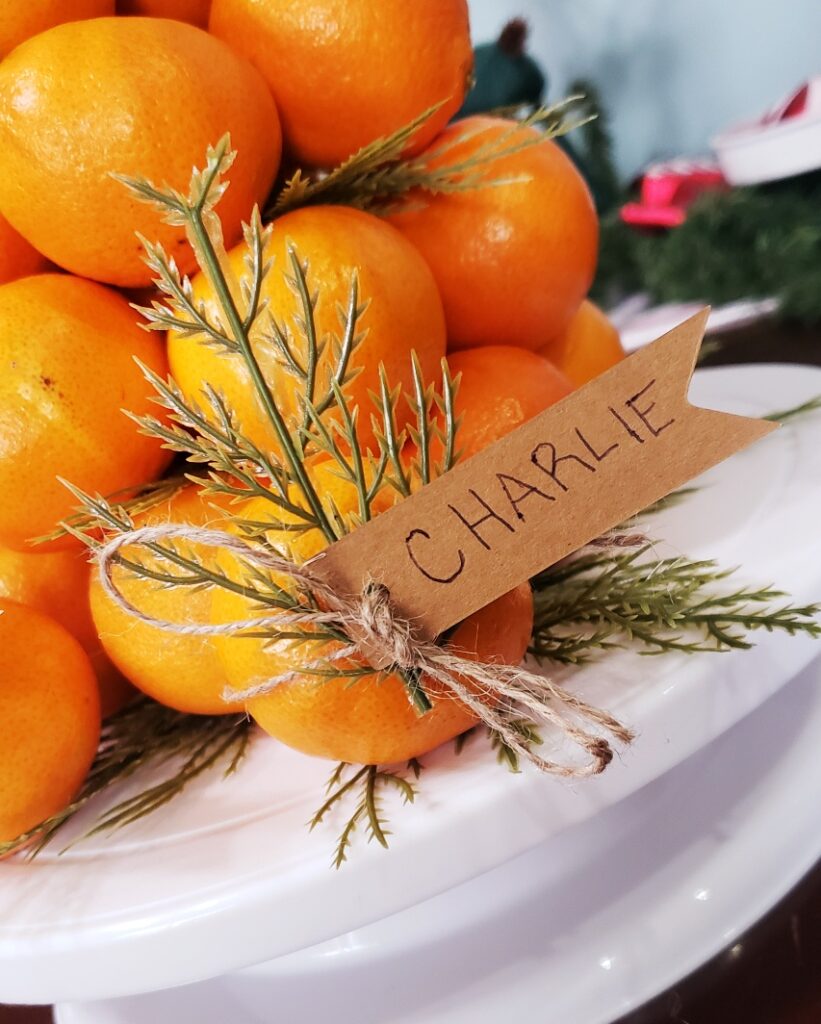 To make your own Christmas tree centerpiece, all you need are Wonderful Halos mandarins, greenery (fake or real – the choice is yours!), toothpicks, glue dots, and a plate or tray to build it on.
I used glue dots to secure the bottom layer to the tray, and then quite a few toothpicks to hold everything together. I tucked the greenery in after building the tree and it really brought it all together.
For the presents/place cards you'll need Wonderful Halos mandarins, greenery, ribbon, string, or twine, and tags for names. It was easier than I thought it was going to be to tie the twine around the mandarin, and I think they turned out super cute!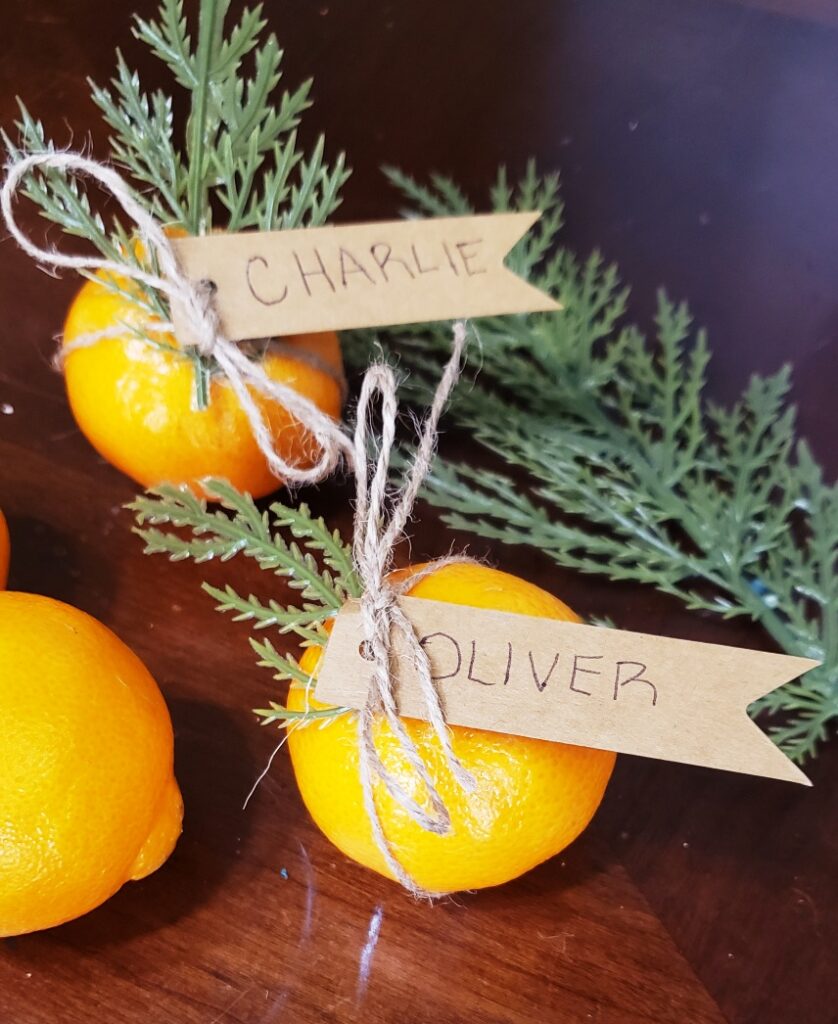 Get directions to make your own DIY Halos Tree and Place Cards for a bright pop of color and adorably delicious touch to your at this season's holiday gatherings! The best part, they double as a snack when dinner is over!