Four years ago we added twins to our family and that meant a bigger vehicle. Today I'm sharing some tips for making a vehicle purchase with twins in this sponsored post with Cars.com. Any opinions are 100% my own.
The first year after having the twins, going anywhere was a giant hassle. We had two small cars that only fit four people and we were now a family of six.
Anywhere the entire family went, we had to drive separately. Usually the twins and I in one vehicle and my husband with the oldest two kids in the other.
It took us a few months to figure out what was best for our new larger family, and a few more months to find what we wanted for sale. Let me tell ya, we jumped for joy when we finally found a van and could take the whole family somewhere together!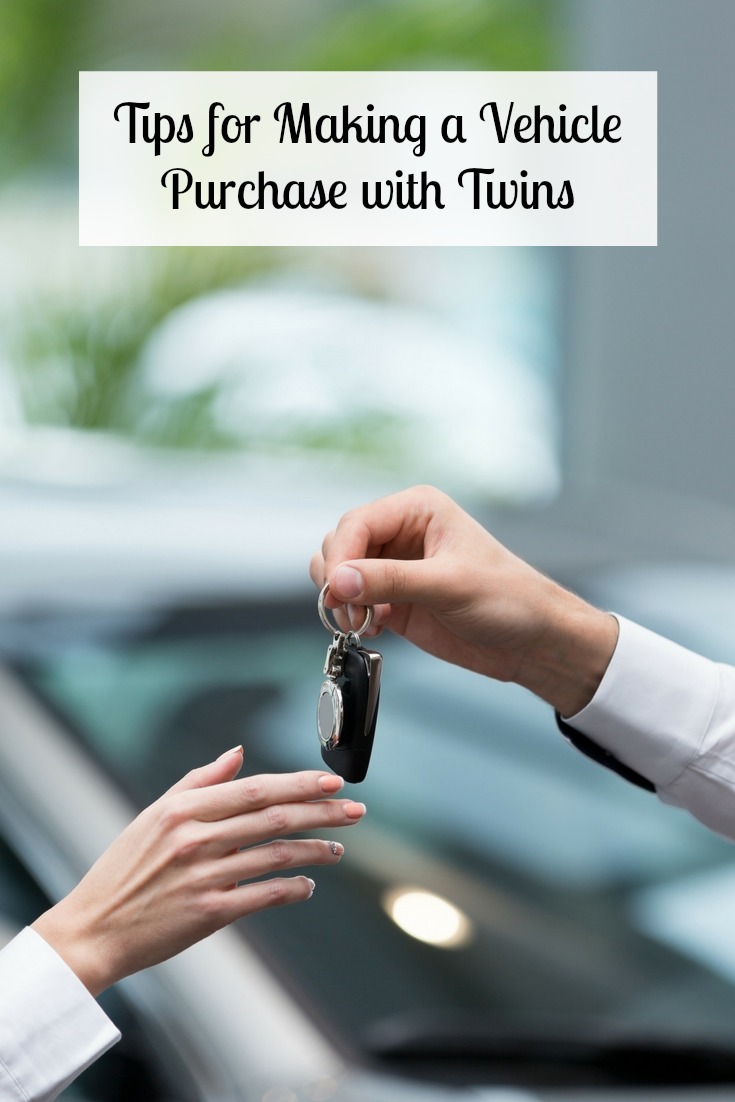 Tips for Making a Vehicle Purchase with Twins
Thinking back on the days of car shopping with multiples, there were three important things to me. I wanted to share them today for those of you that are growing your family by two and need to make a vehicle purchase with twins.
#1 Double the Love, Double the Car Seats
Having comfortable space for two car seats is the most important thing when making a vehicle purchase with twins. Some vehicles are better equipped to fit more than one car seat and this Car Seat Checker is a great resource for finding that out.
Certified child passenger safety technicians conducted hands-on tests of a car's latch system to help parents stay informed on car seat safety. You can also check vehicles abilities to accommodate different types of car seats before you purchase your vehicle.
#2 Future Friends
If twins are your first children, everyone can fit in a small four-door car. But keep in mind that in a few years they will have friends.
Friends they want to invite on outings. Maybe even cousins that you take along somewhere. Keep future friends in mind when making a vehicle purchase with twins, unless you want to upgrade to something bigger when they start school.
#3 Junk in the Trunk
Having plenty of space in the vehicle is a must for moms of multiples, especially when it comes to the trunk. Chances are you will be hauling around a double stroller or two single umbrella strollers on top of anything else you keep in the trunk. Somedays you may also have a load of groceries to bring home or shopping bags from a day out.
If you are expecting twins and shopping for a new vehicle, visit the Car Seat Checker to help you make an informed decision about the right car seat and vehicle for you!